Today, Florida Gov. Ron DeSantis held a news conference to discuss updates on coronavirus. More than 15,000 have contracted the virus and hundreds have died in the state.
CORONAVIRUS PANDEMIC

Unlike some politicians, DeSantis tried to set a decent example by wearing protective gear.
Unfortunately, that protective gear comprised a single rubber glove.
At one point, DeSantis touched his face with his bare hand. That's a big no.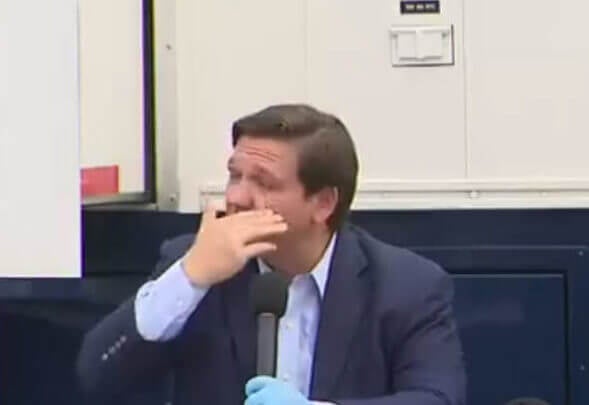 The internet soon descended upon the Republican governor with memes and jokes galore.
"Florida man performs clown show at coronavirus press conference," said one.
"It's for the nose-picking hand," commented @mattderechin.
Many brought King of Pop references to the party.
"All he needs are some Swarovski crystals and a hot glue gun and he could complete his transformation into Michael Jackson," joked @LadyJYYC.
No one seemed to notice that after the press conference, DeSantis handed a pen to a man in uniform with that same bare hand.
That's not how social distancing is done.
READ MORE: