We crawl the web so you don't have to.
Sign up for the Daily Dot newsletter to get the best and worst of the internet in your inbox every day.
Hello fellow citizens of the internet! Andrew here. Welcome to today's edition of web_crawlr.
Our top stories today are about: A woman's viral video recounting how a scammer used AI to mimic voices, an Airbnb customer finding a hidden camera in their rental's bathroom, a look at how TikTok's search function may be creating more drama, and how conservatives and those on the far-right are reacting to Tucker Carlson leaving Fox News.
After that, we've got a "Now Streaming" column for our Culture Reporter Michelle.
See you tomorrow!
— A.W.
---
⚡ Today's top stories
A TikToker recounted a scammer who reportedly targeted her grandfather with a new ruse: Using AI tech that can mimic voices and make people believe they're talking to someone they know.
A group of girls on a birthday trip got the shock of their lives when they reportedly discovered a hidden camera in the bathroom of their Airbnb rental.
TikTok's search function debuted last year, but when the feature rolled out, there were reports that TikTok's struggle to contain misinformation was bleeding into search results as well.
Prominent conservatives are running the gamut of emotions on social media after it was revealed on Monday that Fox News and Tucker Carlson had parted ways.
---
We crawl the web so you don't have to. Sign up to receive web_crawlr, a daily newsletter from the Daily Dot, in your inbox each day.
---
👆 Click responsibly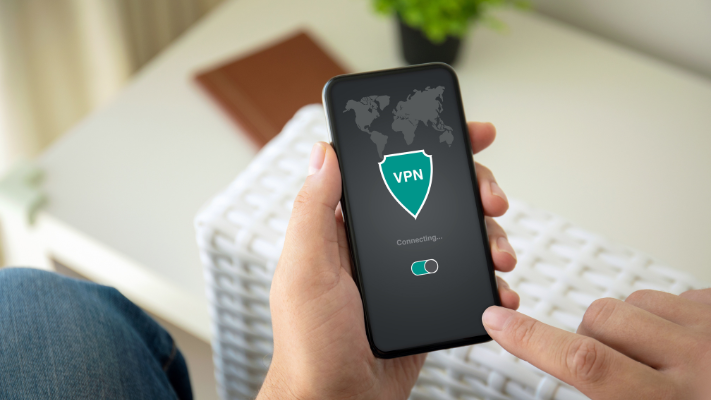 💰 SPONSORED
One-tap cybersecurity that protects you from snoopers
Cybercriminals are always lurking—don't make it easy for them. Take your online security to the next level with NordVPN. More than just a VPN, NordVPN is an all-around bulletproof security tool with powerful anti-malware features, so you can enjoy safe and private internet access wherever you go.
With easy-to-use apps compatible with Android and iOS, all it takes is one tap to have private and secure internet in an instant on your devices. Sign up now and get 63% off NordVPN plus three months free.
---
📺 Now Streaming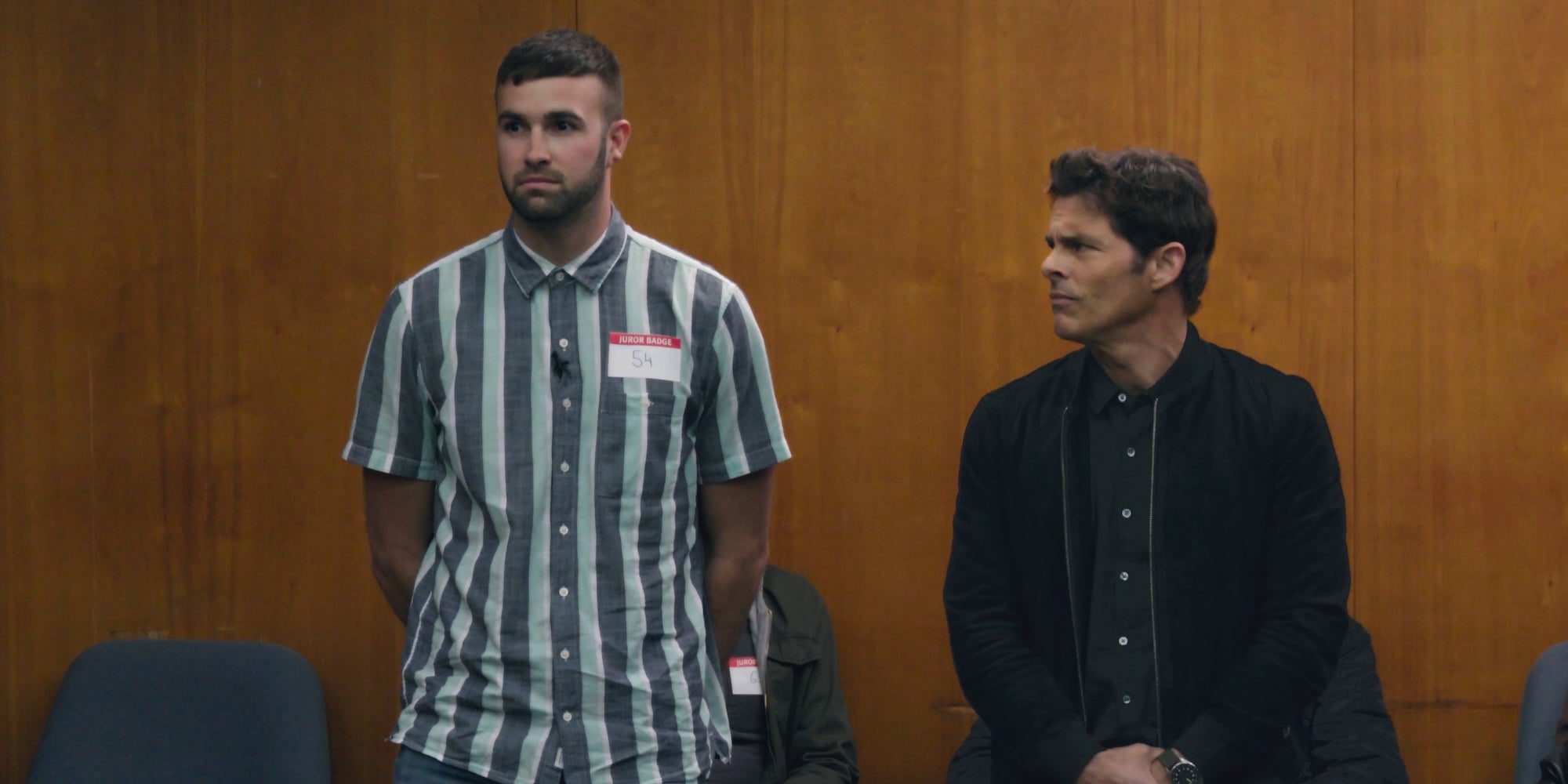 The internet is obsessed with a reality show about jury duty
In each edition of web_crawlr we have exclusive original content every day. On Wednesdays our Culture Reporters Audra Schroeder and Michelle Jaworski review or analyze the latest streaming content in their "Now Streaming" column. If you want to read columns like this before everyone else, subscribe to web_crawlr to get your daily scoop of internet culture delivered straight to you inbox.
---
🕸️ Crawling the web
Here is what else is happening across the 'net.
🍔 If you're feeling dismay that you can't get a 4 for $4 deal at Wendy's, a TikTok is sharing a secret for how to—in a sense—achieve what you thought you could no longer have.
🍴 In a viral video, a pair of servers mock customers who try and get their attention by "staring" at them at a restaurant.
📽️ We've got a review of the new Apple TV+ Ghosted movie starring Chris Evans and Ana de Armas that you can check out right here.
🍣 A TikToker's video about being at an all-you-can-eat sushi restaurant, and wanting to avoid being charged for leftovers, led to a spirited debate in the comments section.
🍗 This McDonald's customer isn't happy about the fast food chain's chicken nugget sauce policy at the drive-thru.
💰 People online are enjoying this corporate worker's joking solution to her job not paying her enough: putting a tip jar on her desk.
🏳️‍🌈 From the Daily Dot archive: From Club Penguin to Roblox, LGBTQ youth have always flocked to gaming websites.
*The Daily Dot may receive a commission in connection with purchases of products or services featured here.
---
👋 Before you go
One server has discovered a way to get customers to spend big on tips and she says all you need to do the same is a cute toy from Amazon.
In a viral video that has been viewed over 450,000 times, TikToker @sizzlysavv blows into a tiny musical instrument while Nicki Minaj raps in the background about "putting b*tches on."
The video is captioned: "SERVERS: Get a golden Kazoo on Amazon to play for your tables on their bday. THEY EAT THIS SH*T UP EVERY TIME."
Based on the comments section, viewers appeared to love the idea.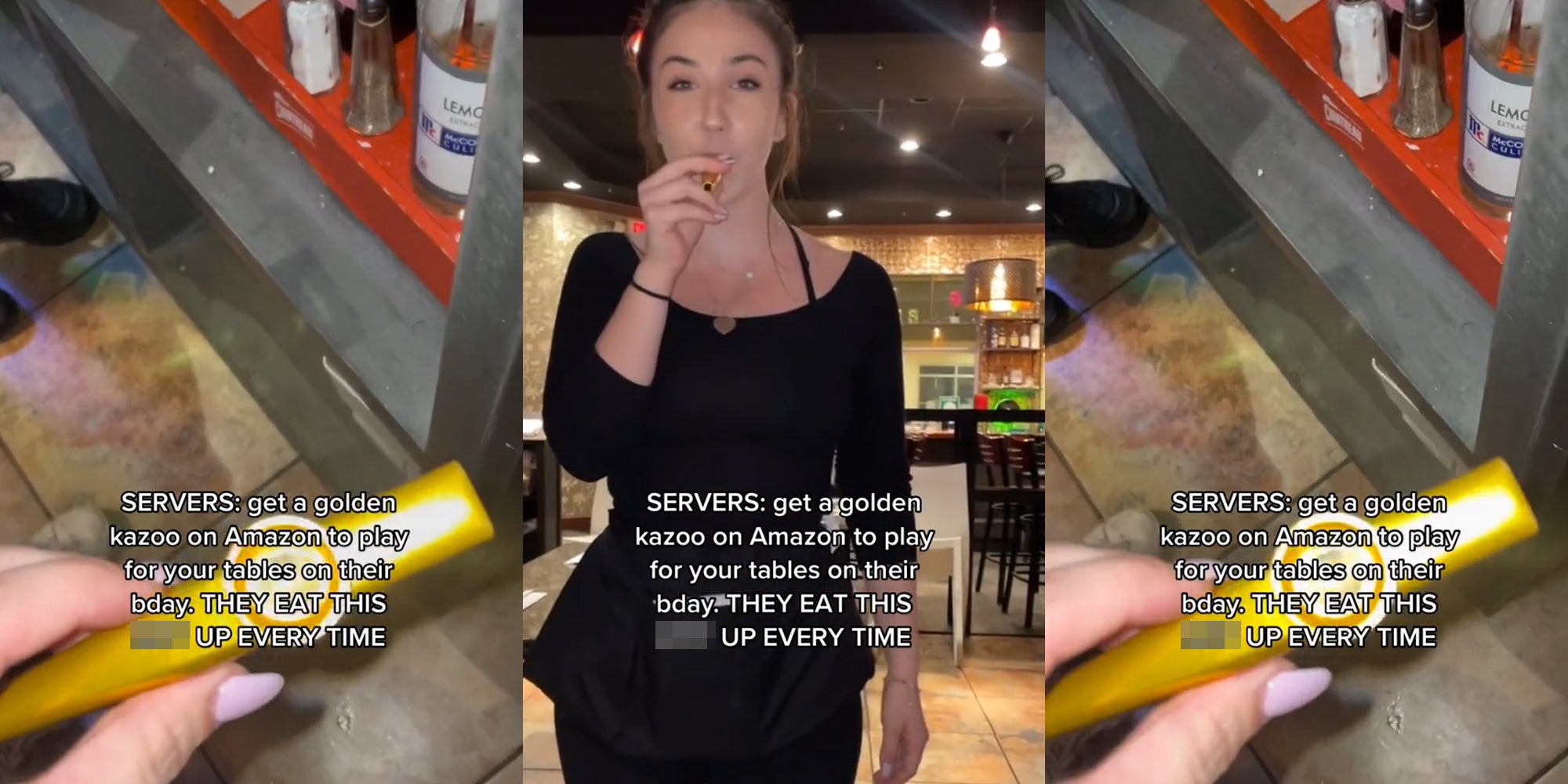 ---
🎶 Now Playing: "What's Up" by 4 Non Blondes 🎶