On Juneteenth, a group of hackers released a trove of data from more than 200 law enforcement offices across the country. Known as "BlueLeaks," the 269-gigabyte drop purportedly exposes years of sensitive information from two hundred-plus organizations, including content related to the ongoing protests.
The one million-plus files, composed of emails, intelligence documents, and recordings, were released by a "transparency collective" called Distributed Denial of Secrets (DDoSecrets). Co-founder Emma Best told Wired that the information came from Anonymous, or someone who claimed to be affiliated with the infamous hacking group.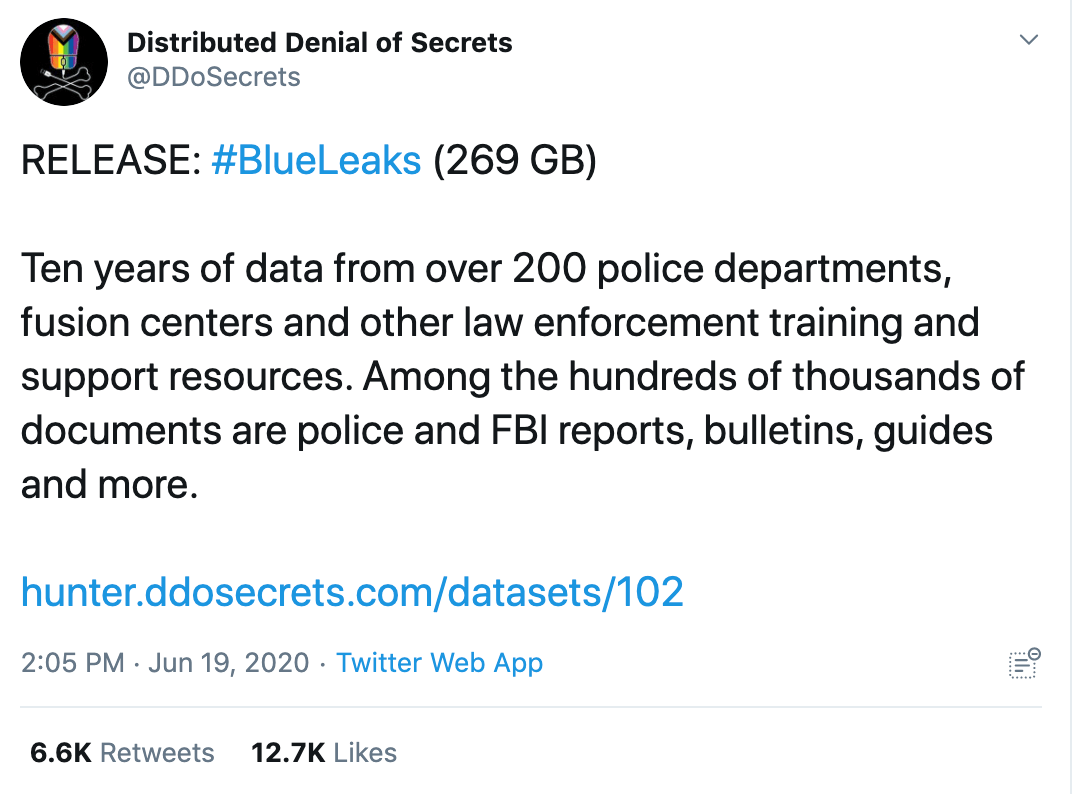 According to investigative journalist Brian Krebs, the National Fusion Center Association (NFCA), an organization representing the "fusion" hubs where law enforcement agencies share information, seemingly confirmed the validity of the BlueLeaks documents.
In an alert obtained by Krebs, the NFCA traced the breach back to Netsential, "a web services company used by multiple fusion centers, law enforcement, and other government agencies across the United States."
DDoSecrets has not confirmed this as their source, but the Netsential website does say it was "recently compromised."

Users have taken to social media with the #BlueLeaks hashtag to share their findings from the large cache of files, which is available to search through and download on the DDoSecrets website. Many popular posts centered around the current protests, with one revealing how Google shares information with law enforcement.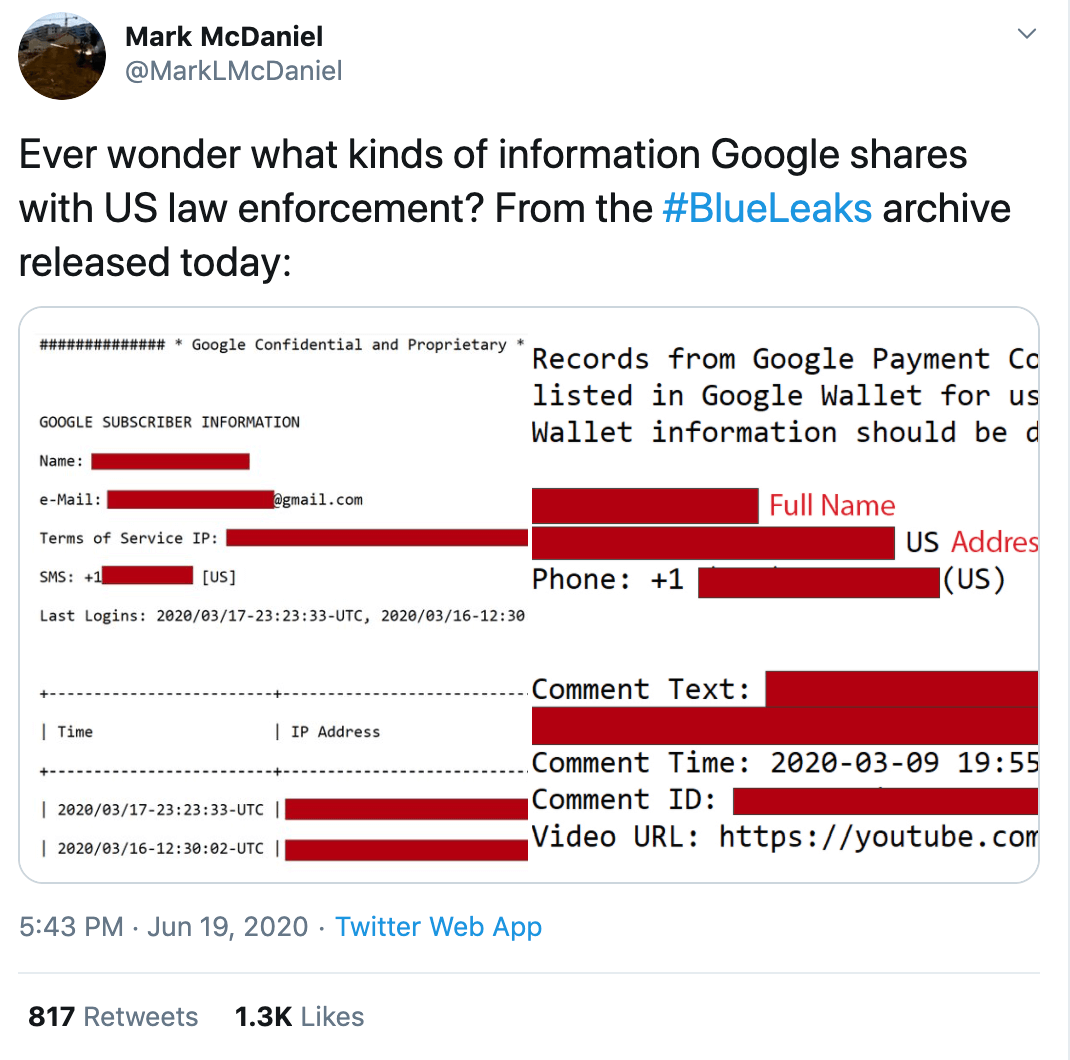 Another post centered on guidance from the New Jersey Office of Homeland Security and Preparedness, which classified medics and lawyers assisting protesters as "extremists" and pointed to tactics for identifying protesters.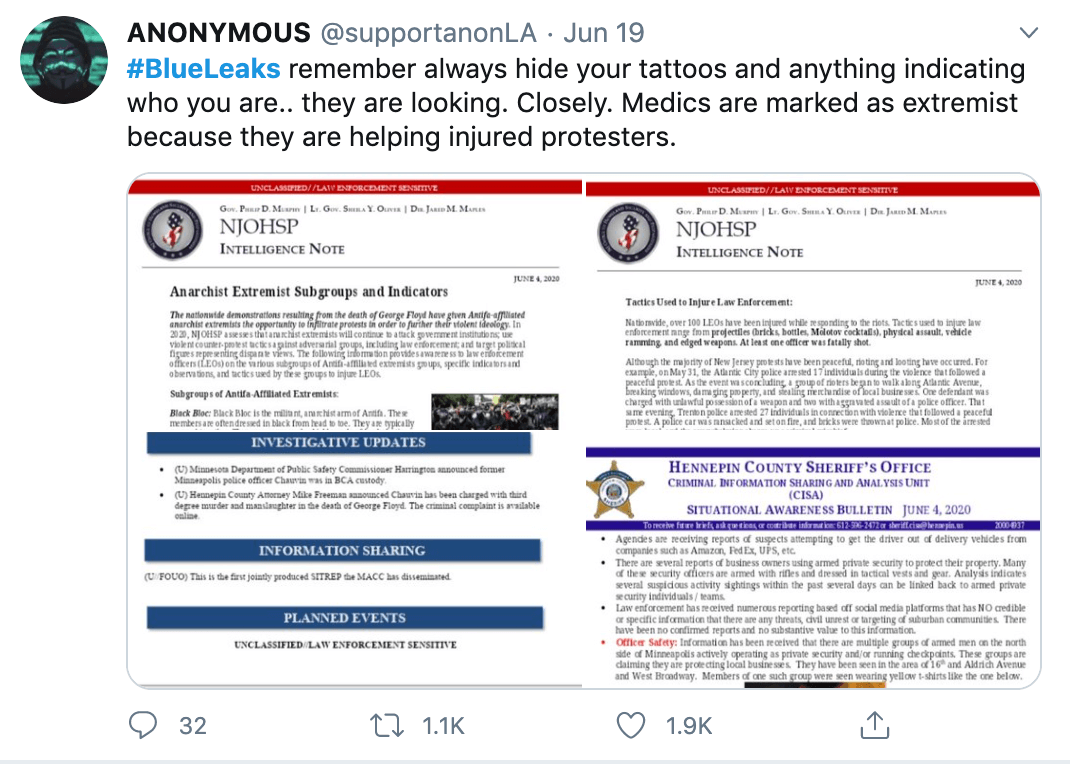 Concerns about antifa were a recurring theme, with multiple analyzed BlueLeaks documents focusing on the group's alleged role in the protests.
One FBI report explored the far-right conspiracy theory of "paid protesters" leading the charge.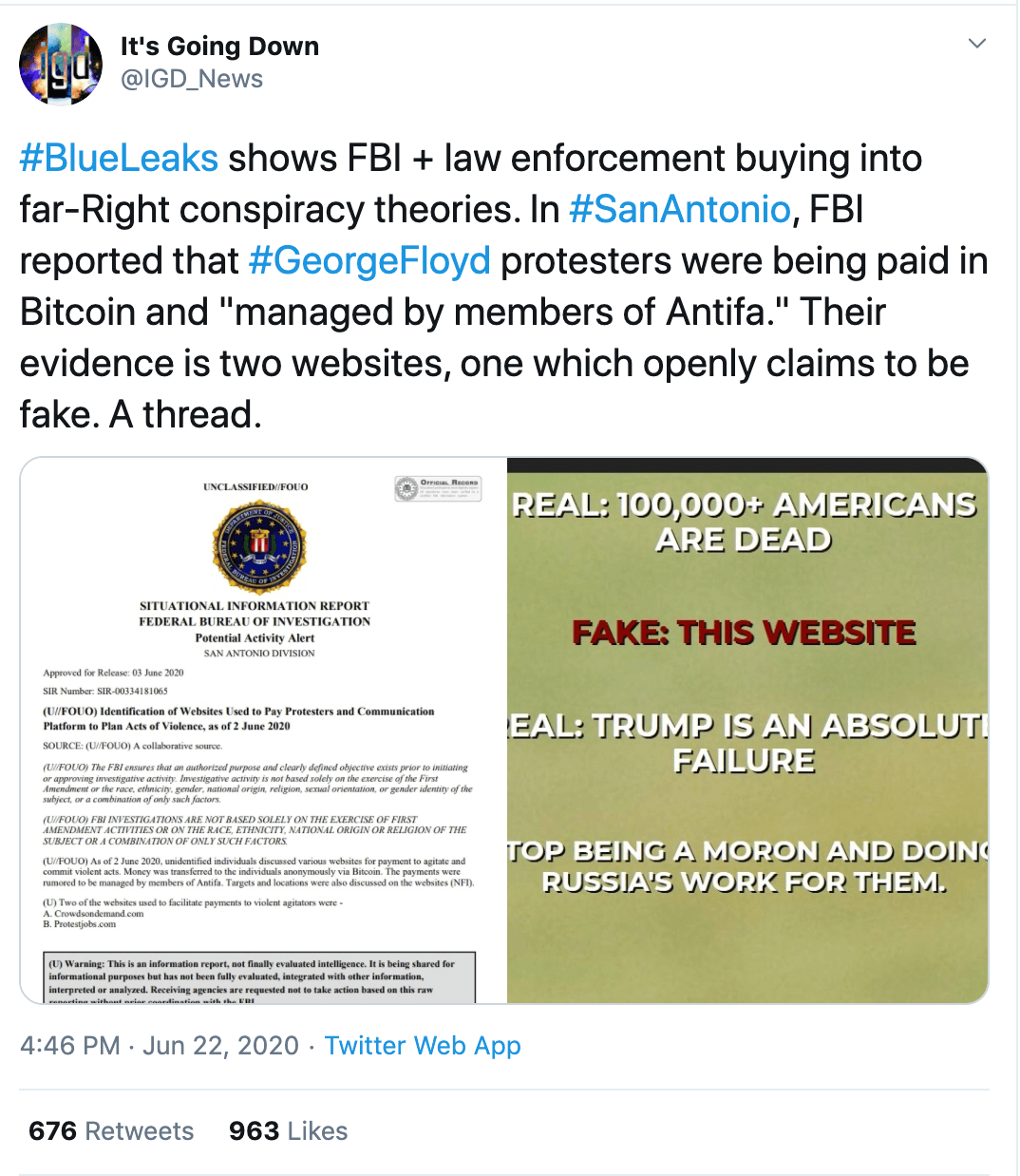 Redditors have even created an entire subreddit dedicated to parsing through the documents, r/blueleaks, which has further uncovered the ways law enforcement are tracking protest talk on social media and provides general tips on navigating the documents.
However, others have raised concerns about the data dump.
Some Reddit users noted it might reveal more about victims and suspects of crimes than the police themselves, including sensitive personal information. DDoSecrets cofounder Best did address this issue in the Wired interview, saying the group spent a week "scrubbing the files for especially sensitive data," such as information about victims, children, and unrelated businesses or associations.
"Due to the size of the dataset, we probably missed things," Best told the publication. "I wish we could have done more, but I'm pleased with what we did and that we continue to learn."
READ MORE: