What started as a simple 4chan prank is now a business collecting roughly $15,000 a month in sales.
The company is called ShirtWasCash, and it was founded on May 19 by a user called, of course, "anon." The clothes are offensive, topical, colorful, ironic, and covered in memes—think a cat wearing a sombrero with its paw next to an empty glass, or a Shiba Inu in an astronaut suit. All the designs are created by 4chan users on shirtmockup.com, a custom shirt designer. 
The site has been a favorite of 4chan for years. Users regularly compete over who can come up with the most outlandish designs.
This thread on 4chan's imageboard /b/—where feminism is mocked, cats are cherished, and depraved pranks are organized—from early April is what inspired anon to start ShirtWasCash. It featured more than 100 custom shirts with Jim Carrey, Vladimir Putin, and Jesus Christ on them.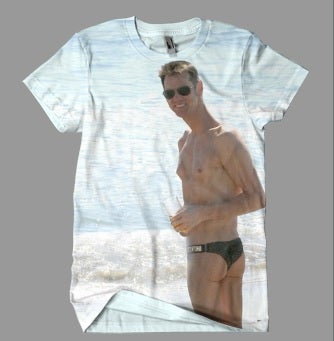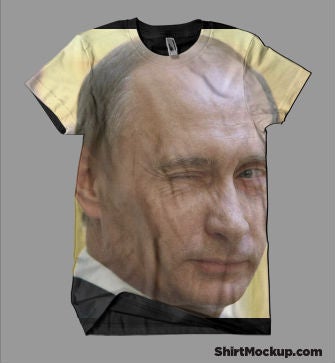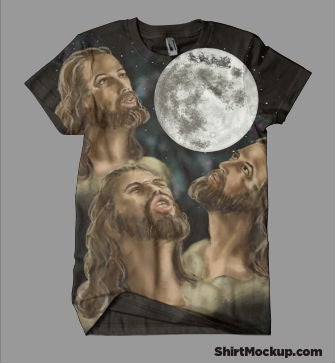 There was also a fair amount of Internet-related designs such as pizza cat, Valve founder Gabe Newell, and Doge. (The following Imgur album has 150 more 4chan designs—but be warned, many of them are pornographic, graphic, and NSFW.)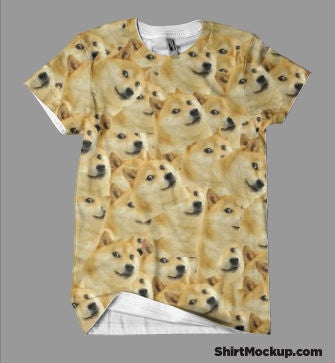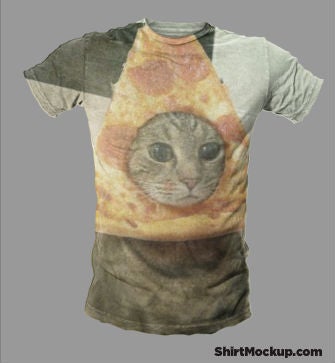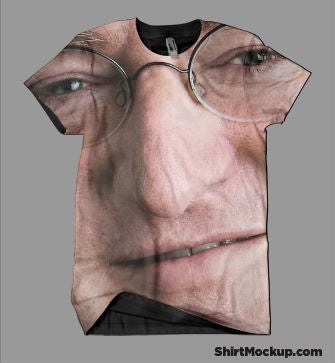 "4chan is infamous and unwieldy, but they are also a major source of original content," the founder, anon, told me. "Especially in the WTF and meme categories. I think the culture 4chan has maintained over this many years, without going too mainstream, shows how strong their group is."
With so many shirts to choose from, anon started a survey on Reddit's r/Entrepreneur to see what designs people really wanted. More than 1,700 people ended up weighing in. ShirtWasCash was born.
"The first two weeks after launch, we broke $10,000 revenue and I've had to switch my focus on quality and shipping ever since," he said. "Now that we're basically caught up and have new systems in place to streamline the process, I will be preaching our message and doing out-of-the-box marketing campaigns again. [Today] we average about $500 per day in sales with little to no marketing."
To date, the most popular and confusing tee sold is the "pants shirt," which literally features a pair of blue jeans on it. 
I bet yo shirt doesn't have pants on it tho 👀 @shirtwascash pic.twitter.com/DFw4YXYrbH

— Darius™ (@MrLegenDarius) June 29, 2014
Shoutout to @Shirtwascash 🙌🙌🙌👍👍 digging it… Can't want to take my pants off 😏👌 pic.twitter.com/SJ5pwwEhaG

— Official_GotDamnZo (@GotDamnZo) June 23, 2014
This isn't the first time 4chan's quirky sense of humor has helped line an entrepreneur's pockets. Just look at the rise of Cheezburger.
In 2005, the latest Internet phenomenon to capture 4chan's attention was Caturday, which involved people sharing photos of cute cats with misspelled captions on top. This included a photo of a fat gray feline with the caption "I can has cheezburger?" underneath. 
For nearly two years, that exact photo existed in obscurity, until Hawaiian blogger Eric Nakagawa discovered it in 2007. The sheer absurdity of the image inspired Nakagawa to register icanhascheezburger.com. The site was a place for users to create and share their own cat images. 
In September 2007, icanhascheezburger.com, which was netting 500,000 visitors a day, was sold to entrepreneur Ben Huh for $2 million. Today, Huh operates more than three dozen websites, and the Cheezburger network is one one of the top 550 most visited Web properties in the states. 
Will ShirtWasCash ever obtain such success? Anon isn't sure, but he believes the future is bright.
"A secret we have up our sleeve is, my technical partner spent a year making a professional Threadless-like website," anon said. "Right now I am happy with our process, but I would love to take this code and adapt it for our purposes. … I am also working on spreading our licensing to include some of the popular designs based on vidya characters and talking to Xzibit's camp about offering this gem. We've been contacted for boutique retail shop prices, which we're working out."
Photo by Tor Lindstrand/Flickr (CC BY 2.0) | Remix by Jason Reed