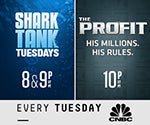 Etsy has helped many makers, artisans, and crafters bring their work and products to a much wider market on the Web. Yet any successful Etsy-prenuer will tell you that setting up your shop is only the first step to a successful business. You have to pay attention to the details, and even more so to your customers, if you're going to stand out from your competitors.
Below we offer 12 essential tips for taking your Etsy shop to the next level. While some of these tips apply directly to the Etsy marketplace, many will be familiar to any small business owner. They're tried-and-true practices that are necessary for achieving success with for your products.
What other pieces of advice do you feel all Etsy-prenuers need to know to get the most from their shops? Share your own tips with us in the comments, or tweet at us using the hashtag #SharkTankTuesdays (don't forget to mention @dailydot) to be entered into a random drawing for Shark Tank and The Profit prize packs.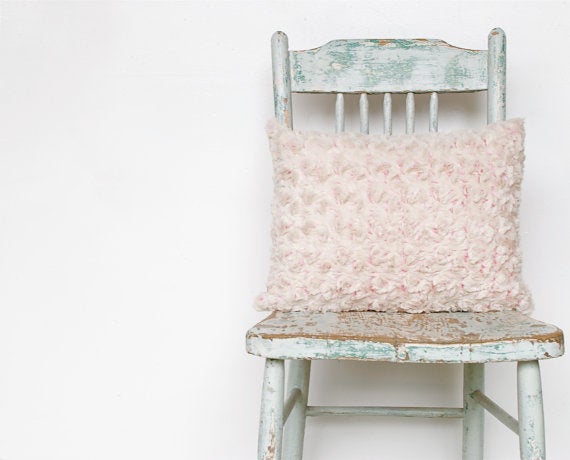 Photo via Mollyannemake/Etsy
1) Do your market research
Your shop doesn't exist in a vacuum. It's part of a vibrant marketplace. Before you set up your wares for sale, give some in-depth attention to the shops you like best. What are they doing right? What do you think they could do better? It's not simply a matter of recognizing best practices, but also understanding where you can make your own mark in the market with your shop and goods. Also pay attention to your competitors and stores selling similar items to your own. You should have a good idea of what your products will sell for, not just what you think they are worth, and when sales cycles are strongest.
2) Be a part of the community
Even before you open your shop, being a great citizen of the Etsy community can go a long way. Provide valuable feedback and participate on the site's forums. Reach out to your favorite sellers and ask for their advice, and consider helping promote others' items that you love and that you think your customers will appreciate. Being conscientious of others sellers can help them, and eventually help your own store as well. Often the audience of your favorite shops can serve as a valuable crossover as you build your own, and having support from established sellers will go a long way when you are just getting started. Likewise, listen to feedback that you get from the community and respond with appreciation.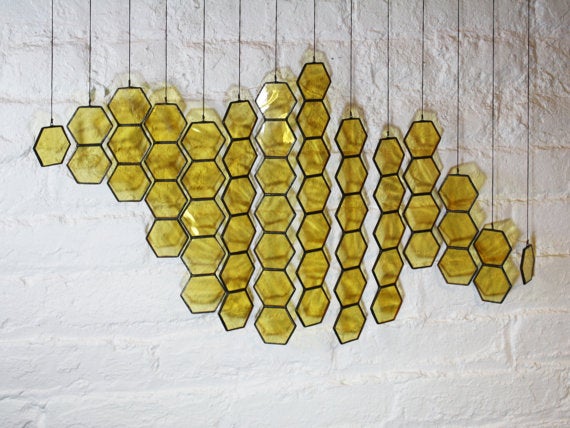 Photo via BespokeGlassTile/Etsy
3) Have great product photography
They say a picture is worth a thousand words, and with online shopping, that may be even more true. Make sure that your products are photographed in ways that make them stand out, with vibrant colors and professional standards. You don't need to employ a professional photographer, but make sure you have a good camera and are presenting your wares in a good light. Quality photography not only makes your products look their best, but it also signals that you are a trusted and quality seller that cares about what you are presenting. Those details go a long way.
4) Practice great customer relations
Similarly to how you present your products, how you present yourself is important to potential customers. Reply promptly to questions and feedback, and respond generously to any problems your customers may have. This is key to not only building trust with potential customers—but also in building repeat business. Your best advertising will always be thrilled and satisfied customers, people who will recommend your shop to their friends and with whom you can establish a real and lasting relationship. Great customer service isn't always easy, but it's key to a lasting success.
5) Offer deals and keep your shop updated
Deals and specials, especially for your loyal customers, encourage return visits, and show appreciation on your part for your community. Often a special sale is the perfect incentive to get a customer to pull the trigger on that purchase they've been eyeing, but more importantly it can help generate revenue during slower sales cycles and keeps customers coming back to check on items in your shop. Similarly, it's important to keep your shop updated with new products frequently. This can be difficult when you first begin, but pace out your products out according to a schedule that correlates with your knowledge of the sales cycle for your shop, which will become even more finely tuned as you gather experience. Updating your products also often signals a vibrant business and encourages frequent returns to see what's new.
Photo via ToddBorka/Etsy
6) Have great packaging
It's exciting to finally receive your Etsy purchase, but even more exciting when time and detail has gone into great, quality packaging. It's like receiving an added product bonus for the customer, and it signals that you truly care and appreciate their business. This doesn't mean simply packaging well but packaging creatively. It's an opportunity to add a bit of unexpected personality to your shop for your customers, and as the Etsy community is already a vibrantly creative audience, the extra effort and personal touch of a handwritten thank you or unique wrapping will be appreciated and likely earn you a loyal customer.
7) Study Etsy relevancy and A/B test your tags
Etsy does a great job of helping sellers understand how to optimize their goods so customers can find them through searches of the site. Take time to dive into Etsy's Relevancy guidelines and suggestions, and make sure that the items in your shop have appropriate and effective tags and titles. Be distinct and detailed but also pay attention to how other shops are tagging their items, and check often how you are performing in search results. And experiment with different approaches, A/B testing how you tag products to see what works best. Often the results will surprise you, and give you great insight into what customers are looking for.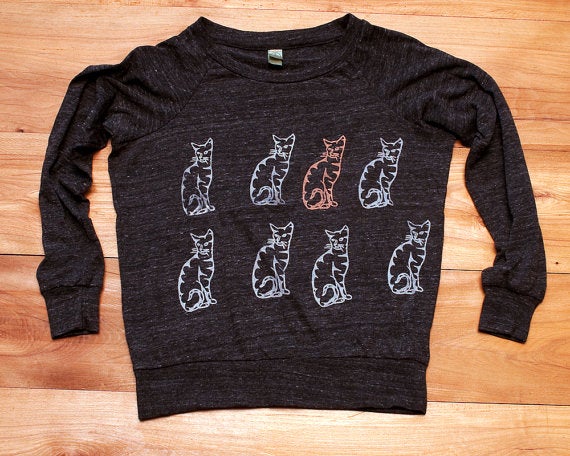 Photo via Nicandthenewfie/Etsy
8) Advertise and A/B test descriptions
When you have built up your shop a little bit, test the waters with advertising on the Web. You should start small and try different descriptions and headlines for your ads. You can experiment with different networks to find out what generates the most leads. Try Google Adwords, Facebook ads, and maybe even some network blog ads, but A/B test your descriptions to see what resonates best. This will help not only in bringing new customers to your shop, but also in how you write the descriptions of the products themselves, optimizing them for what your customers want.
9) Keep SEO in mind
A great deal of your potential customers will come through Web searches, so making sure that your Etsy shop is set up for great Search Engine Optimization (SEO) is a must. Consider everything from your shop name to your section titles. Some A/B testing with ads will help show you what customers are responding to and how best to optimize your listings. But search engines also lend weight to inbound links from trusted sites to your shop, so consider seeking reviews for your products, reaching out to influencers, or even starting your own blog or contributing to others, providing links to your shop. It's about expanding your network and influence in ways that not only contribute to the broader community but can extend your reach. Keeping your shop frequently updated will also help with search engine results as well.
10) Start thinking of your shop as a brand
This should apply not just to your shop but to yourself as well. Being a part of the community, having distinctive packaging, and contributing posts to other blogs are all part of the bigger picture of building your reputation and establishing your brand. Consider creating a distinct logo for your shop, and be sure that it is prominent on all your listings, ads, and packaging. Your brand will become a stamp of approval and trust for new customers, and it will signal the quality you represent to the community. And as your brand gains traction, be generous to other sellers you admire who are trying to build their own. Consider doing cross promotions and lending your support and approval. A rising tide lifts all boats, and their success will only increase your own.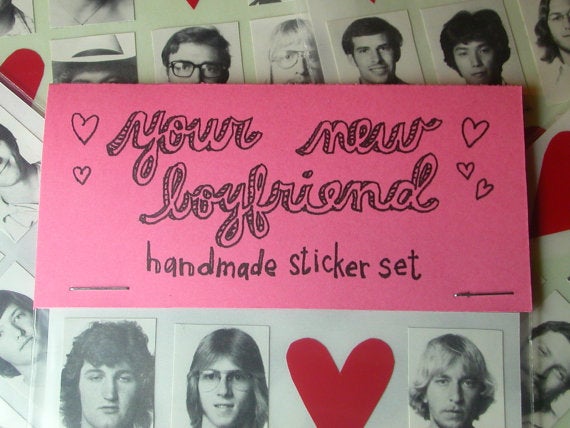 Photo via Nowvember/Etsy
11) Provide a newsletter and social updates
Being a valued part of the Etsy community is important, but ultimately you want to build your own community as well. You want to establish touchpoints where you can reach out to your customers frequently, and encourage loyalty. But don't think about all your own self-promotion—think of the value you can provide for your customers. Whether that is through a unique and entertaining voice, expert advice, or even recommendations outside your own shop, you want to make sure that your communications have value and further a good relationship with your community. Be active and responsive across your social networks, and let your personality shine through your brand.
12) Go to events and meetups
Running a virtual shop can have its downsides, especially when you are trying to establish a real connection with customers. So consider how you can carry your shop and brand into the real-world as well. Go to conventions and meetups where your customers and fellow sellers participate, and be generous with your time and advice. Making that real-life connection helps put a face to your name and brand, and those moments go a long way in establishing trust. Have distinctive business cards that represent your brand, and follow up with the people you meet. Putting yourself out there in person can be exhausting and time consuming, but nothing is stronger than those real-world connections.
For more inspiration on getting your Etsy store up and running, tune in to Shark Tank every Tuesday starting at 8pm ET and watch entrepreneurs in action. Can't get enough business advice? Be sure to watch Marcus Lemonis give struggling small businesses the chance of a lifetime on the Season 2 premiere of The Profit Tuesday, Feb. 25, at 10 ET—only on CNBC.
Photo by MIKI Yoshihito (´・ω・)/Flickr (CC BY 2.0)