Bitcoin has crashed. That's it. Game over. C'est fini. Ganz kaputt. No one still believes in it. Well, except for those people who always believed in it.
The Daily Dot talked to four Bitcoin pioneers—Roger Ver, Charlie Shrem, Adam Draper, and Eric Voorhees—about why they remain true believers in the digital crypto-currency, which drew international attention through Cyprus's banking emergency, its inclusion in the American financial regulatory framework, and increasing press coverage.
"Eight months ago, Brian Armstrong, fresh off a 24-hour coding bender, came and pitched me," Adam Draper told the Daily Dot. "He was talking about Bitcoin as something he was passionate about."
Armstrong's enthusiasm carried the day. Draper invested in Armstrong's company, Coinbase, a Bitcoin-based merchant services company. It also fired Draper's own imagination about what could be done with the currency.
Draper is the founder of the startup incubator BoostVC. A relative newcomer to Bitcoin, he comes off as enthusiastic as the earliest acolyte. He's opened up seven spaces in June's Boost class for Bitcoin startups.
"The world is a global economy," said Draper. "I thought, it's a bummer we don't have a unifying currency. Then I saw Bitcoin had already had a crash and had the resistance to recover. The community was strong enough to push it through again. That's really exciting."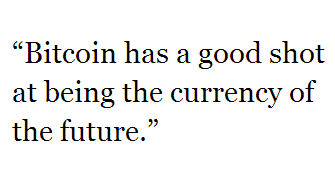 A couple months after the meeting with Armstrong, Draper sat down with one of his partner's brothers, a software engineer at Berkeley obsessed with Bitcoin. From that conversation Draper came to a conclusion.
"If (Bitcoin) is going to big, it's going to be global currency big, if not it's going to be nothing." Given Draper's role as an investor, his question became, "How can we help the ecosystem grow, help companies get going?" He decided that since he'd already had BoostVC up and running, he'd use that.
The applications he's currently wading through hold the promise of a diversification of the Bitcoin startup ecosystem.
"We have applicants from the Ukraine, from Europe; geographically, they're from all over," he said. "But all have same computer science-software engineering background and all are Bitcoin enthusiasts."
Others may see Bitcoin as a commodity, a way to invest for quick returns (though probably less so than before the big crash). Others see it as a platform, or as a philosophy. But we see with the eyes we have and Draper is an investor.
"I saw Bitcoin as an actual market opportunity," he said, "as a trillion dollar marketplace with long-term potential." In time, Draper believes, Bitcoin could reach the level of prominence and size of a fiat currency (that is, a currency issued and backed by a government).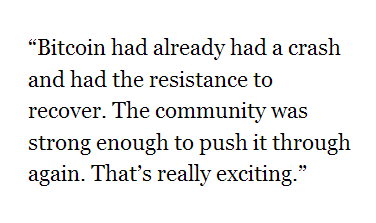 "It can keep going as long as people trust it and have confidence in it."
Of course, the vulnerability of the architecture surrounding the so-far impregnable currency itself can suddenly and significantly reduce that confidence, as we saw earlier this month.
"Security builds trust," admitted Draper. "We hope to find Bitcoin companies to work on this."
As volatile as the currency has proven to be, and as insecure as some of its infrastructure has shown itself to be, investors of Draper's father's and even grandfather's generations will start to be a factor, he believes.
"I brought it up to my grampa over the weekend," said Draper. His grampa is Bill Draper, founder of Sutter Hill Ventures and Draper Richardson. "He's pretty hip and with it, but hadn't really heard about it. He asked, why would this work at all? But he grabbed onto it very quickly. That sort of education that needs to happen."
"I think that the future of currency is digital," said Draper, "and Bitcoin has a good shot at being the currency of the future."
Illustration by Jason Reed