In a world where Jake Paul exists, throwing cheese on babies is a thing, and faux "Momo challenges" can manifest into something more sinister, Band Together with Logic gives the internet some redemption by showing us it can be an uplifting place of connectedness and community every once and a while. The special that debuted at SXSW on Friday takes viewers inside the online collaborative journey of 21 artists who come together simply to do what they love: make music.
Band Together with Logic

RELEASE DATE:
3/15/2019
DIRECTOR:
Joseph Gordon-Levitt
STREAMING:
YouTube
Logic and Joseph Gordon-Levitt show the internet can be a welcoming, collaborative place in their new music special.
Rapper Logic and director Joseph Gordon-Levitt take to YouTube to call for musical contributions from various instrumentalists and vocalists to create a song called "Do What You Love." Logic started off the song with a rhythm and short flow of his own and then "let it go."
"I want this to be like 'Bohemian Cracksody,'" the rapper says of the project.
They received submissions from all around the world in a variety of genres. The funk, classical, and techno contributions include guitarists, trumpeters, bassists, rappers, and singers—one of whom sounded "so fucking weird and eclectic" but in a good way, according to Logic.
All of the musicians have their own reasons for creating and loving music. A 17-year-old teen from Georgia wanted to be a part of the song but didn't know how to play an instrument, so he improvised by buying a $5 app and playing the "piano" on it. It even sounded as if he was "somewhat classically trained." His innovative musical approach paid off, as he made the team.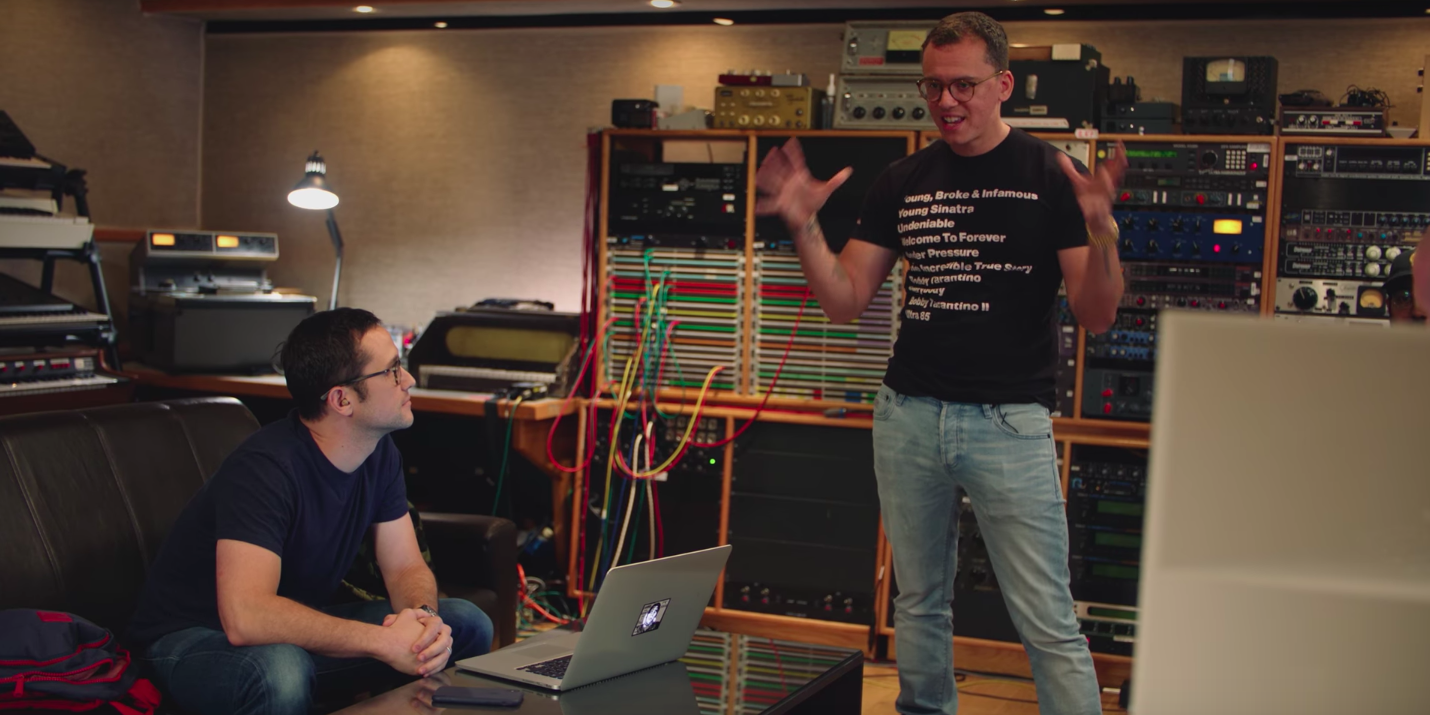 "Anyone can make music, you have no excuse," Logic says. "You have a phone, you have an instrument." It's fascinating to witness the rapper's musical genius at work and see him delve into his own complicated relationship with music.
The collaboration bloomed in the online creative community of Gordon-Levitt's "passion project," HitRECord. HitRECord allows users to interact and build off each other's projects. "It's different than other online, creative communities because it's not just people posting things that they've made on their own," Gordon-Levitt says. "It's people from all over the world making things together."
READ MORE:
Band Together with Logic emphasizes that the project is not a competition, but rather a collaboration. "It's not even about the song," Logic says. "It's about all these amazing people from around the world coming together to do what they love and not doing it for money, for fame, but because they're all really coming from the heart."