There's a rumor floated by some old guy named Rod that there's this dimension beyond that which is known to man. A dimension as vast as space and as timeless as infinity. It lies between the pit of man's fears… You know the rest. The classic science-fiction anthology series The Twilight Zone holds up pretty well for something that was made at the tail end of the Eisenhower administration.
The show's new reboot is helmed by one of the best horror auteurs of our time, Jordan Peele, who gave the world Get Out and recently Us. Serving as executive producer and host, Peele will introduce 10 brand-new stories that will haunt you, chill you, and make you think.
"The first two episodes put a sharp, contemporary spin on an old favorite, sending a promising message for the rest of the season," the Daily Dot's Gavia Baker-Whitelaw wrote in her 5-star review of The Twilight Zone's first two episodes. "Even amid recent sci-fi anthologies like Black Mirror and Electric Dreams, the Twilight Zone brand remains strong. These introductory episodes are unmistakably Twilight Zone stories, built on simple, character-driven ideas with minimal world-building. They're still speculative fiction, but they're more along the lines of Groundhog Day or It's A Wonderful Life—stories that many viewers wouldn't automatically identify as sci-fi or fantasy."
Here's everything you need to know to watch The Twilight Zone online for free.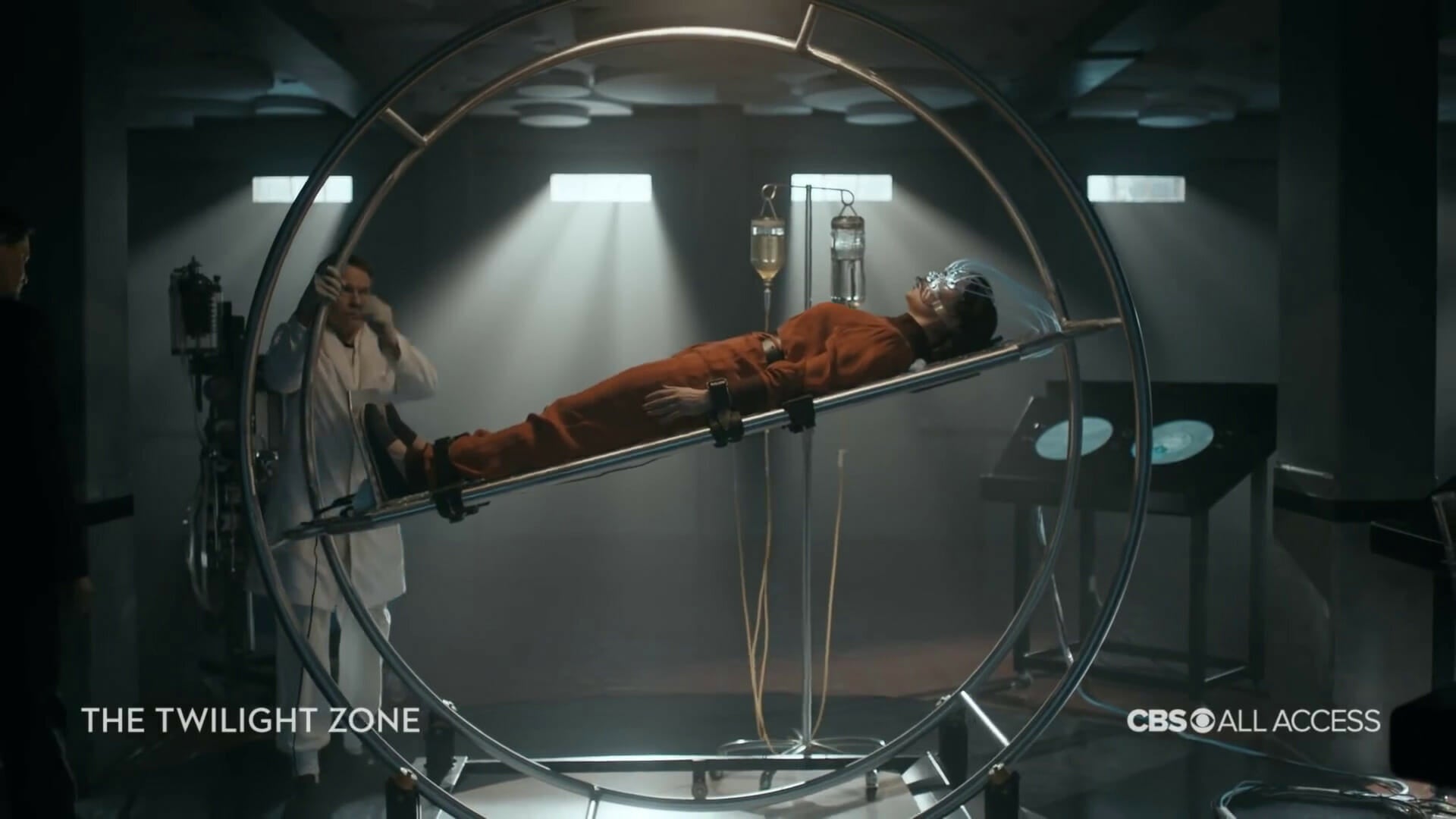 The Twilight Zone cast
Because it's an anthology series, each episode will have a different cast. However, a handful of the confirmed stars include Taissa Farmiga, Adam Scott, John Cho, Kumail Nanjiani, Allison Tolman, Jacob Tremblay, Steven Yeun, DeWanda Wise, Ginnifer Goodwin, Sanaa Lathan, Tracy Morgan, Greg Kinnear, Zazie Beetz, Seth Rogen, Chris O'Dowd, and Damson Idris.
What channel is The Twilight Zone on?
The 2019 reboot of The Twilight Zone will air exclusively on CBS All Access.
When does The Twilight Zone premiere?
The Twilight Zone will premiere its first two episodes on April 1, with new episodes airing every Thursday, starting April 11.
How to watch Twilight Zone for free
There's only one way to watch The Twilight Zone: CBS All Access. The on-demand streaming service provides live access to your local CBS affiliate as well as exclusive series and on-demand programming. It also comes with a free seven-day trial to get started.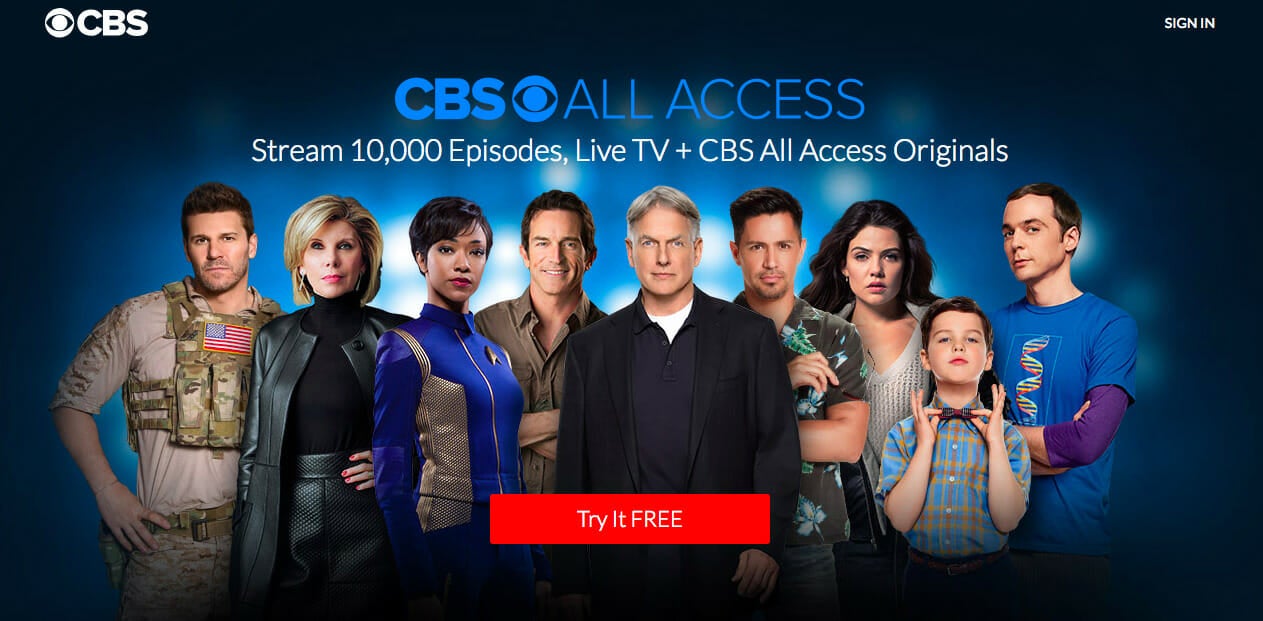 CBS All Access is CBS's answer to Netflix and Hulu. With it, you'll be able to live stream CBS and The Twilight Zone. Plus, there are 10,000 episodes of CBS television to binge, including hit shows The Big Bang Theory, Big Brother, and NCIS. You'll also be able to stream CBS All Access exclusives like Star Trek: Discovery.
---

Cost: 12.99 per month plus $5.99 for CBS All Access subscription
Devices: Amazon Fire Stick, Fire TV, Fire tablets, and Fire phone; Roku, Google TV, TiVo, Nvidia Shield, PlayStation 3 and 4, Xbox One, Nintendo Wii
If you already have Amazon Prime, you may want to subscribe to CBS All Access through your Prime Video channels account. If you use Prime Video as your primary streaming service, it's a convenient way to keep all your streaming channels in one place.
The Daily Dot may receive a payment in connection with purchases of products or services featured in this article. Click here to learn more.