Timothée Chalamet's face is so perfect that fans are Photoshopping him into classic paintings—and his alluring visage arguably improves the works tenfold.
The Instagram account @ChalemetInArt juxtaposes the 22-year-old French-American actor's face onto the works of renowned artists like Claude Monet, Johannes Vermeer, and Botticelli. Despite being less than a month old, the account has already has almost 30,000 followers.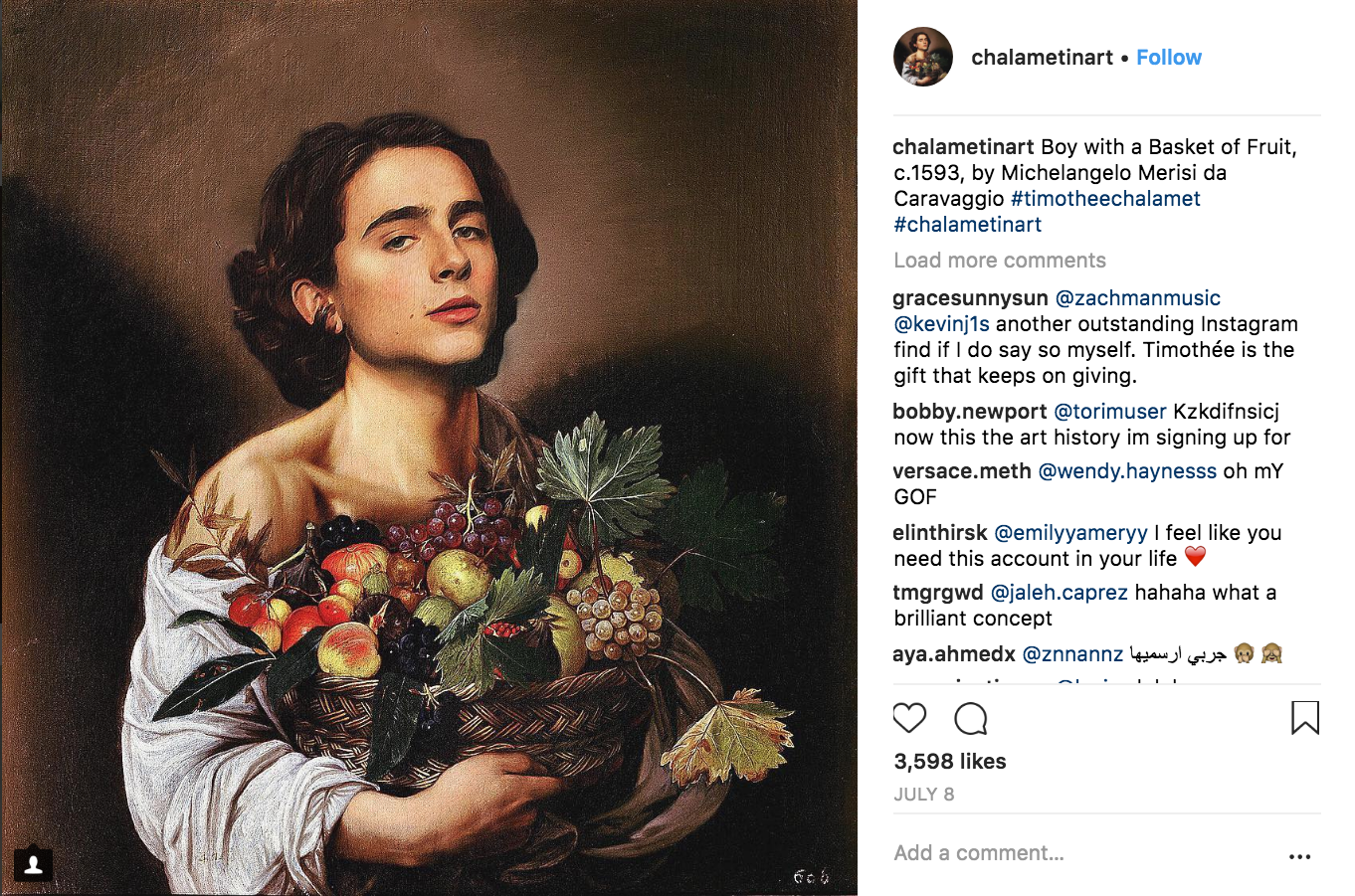 After he earned Academy Award and Golden Globe nominations for his role in Call Me by Your Name, starred in the critically acclaimed Lady Bird, and grabbed a co-sign from rapper Tyler, the Creator, it's only appropriate that standom follows for Chalamet.
Dozens of fan accounts are dedicated to Chalamet's every move. According to Vogue, the art-parody account @CallMebyMonet was first created after the movie's premiere, merging scenes and characters from the film with Monet's esteemed works.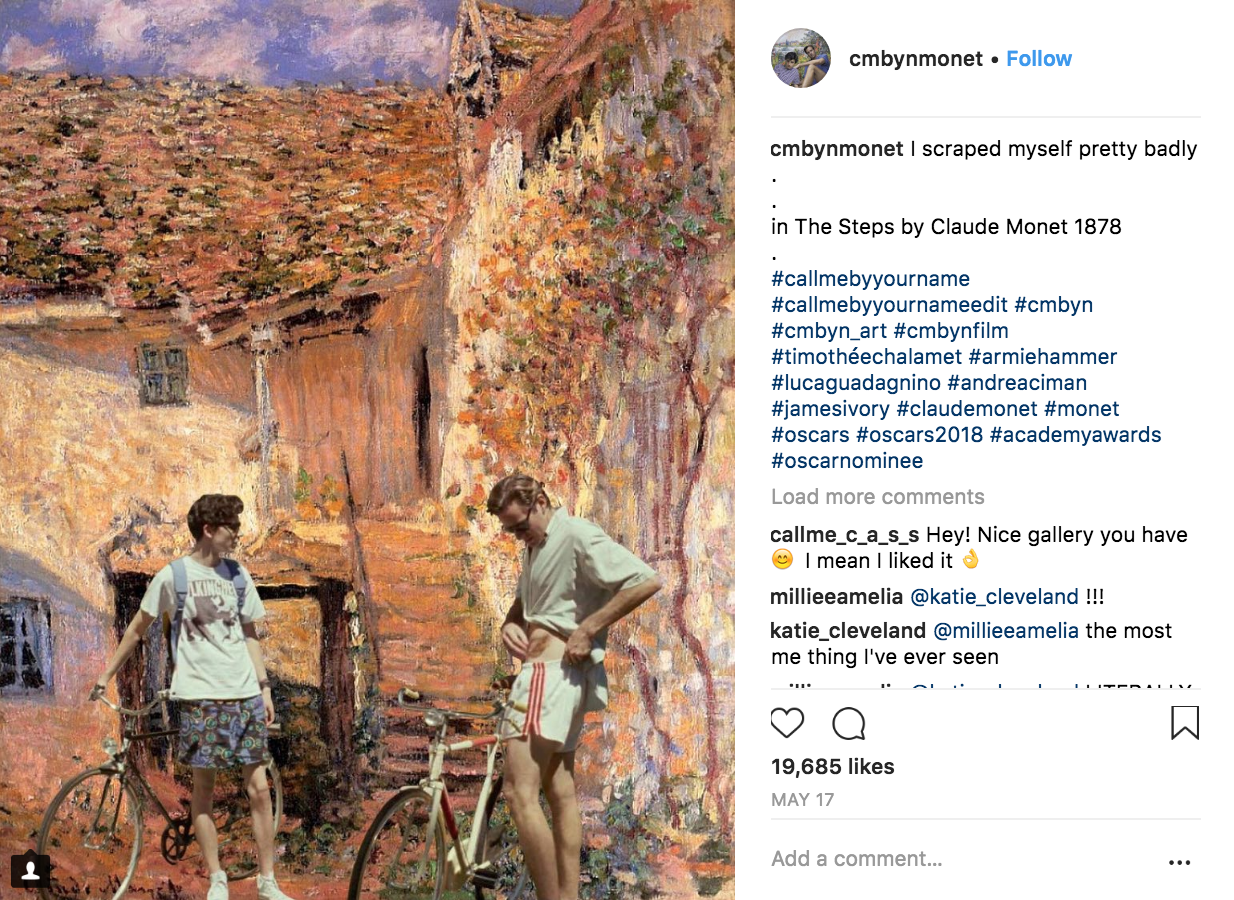 Now @ChalemetInArt is joining the ranks of Chalamet-inspired art parody accounts, broadening the selection of pieces plastered with the actor's face from Grant Wood's "American Gothic" to Edward Hopper's "Nighthawks."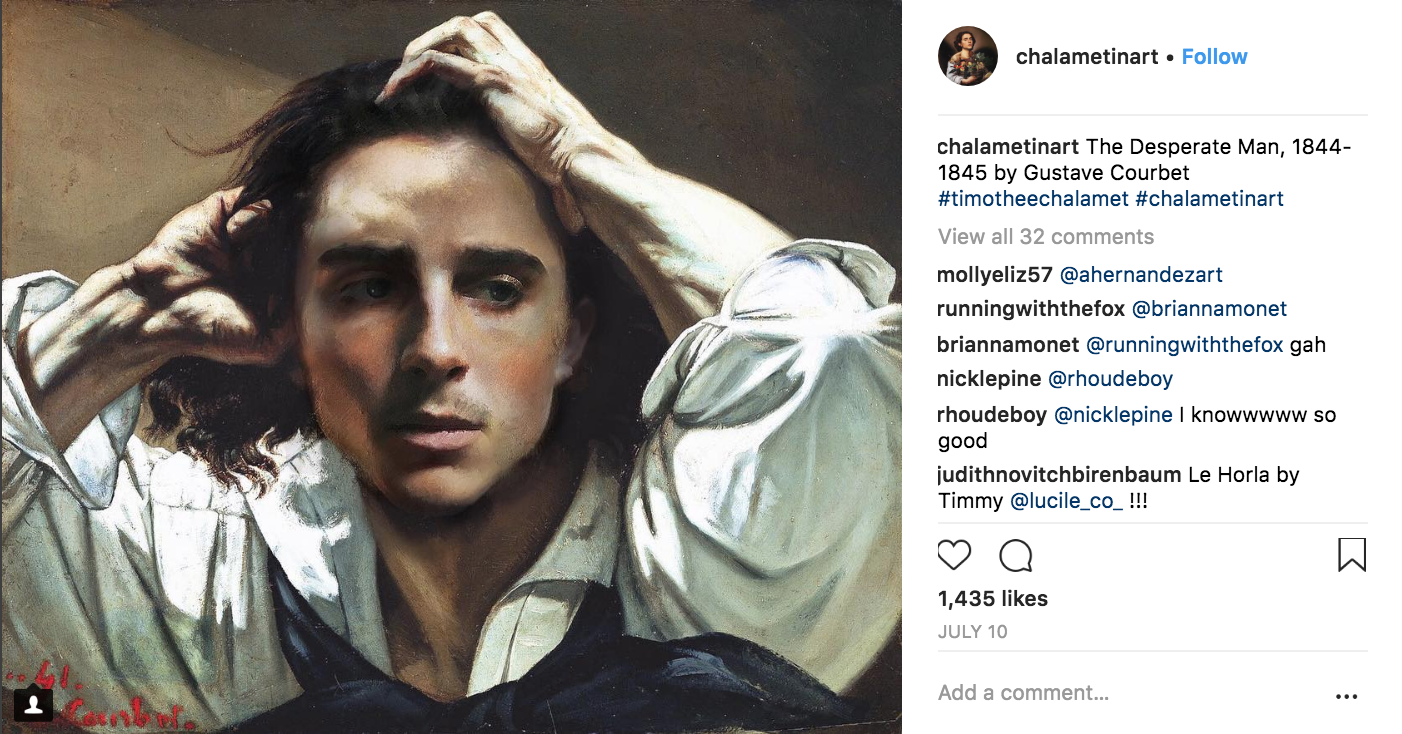 "Turns out Timothée Chalamet has been an inspiration to artists as far back as da Vinci," says the bio of the self-proclaimed "badly Photoshopped Timmy" Instagram.
The actor may not have actually been around to serve as Leonardo's muse, @ChalametInArt is making a good case that he should have been.
H/T Twitter