In the past few months, Saturday Night Live has repeatedly mocked Trump senior adviser Kellyanne Conway by imagining her in a Fatal Attraction sendup and by showing her as a political operative who's scared of the potential monster she's unleashed.
And the week after the Donald Trump adviser caught the ire of the internet for putting her feet on an Oval Office couch, SNL took inspiration by placing Conway, played by Kate McKinnon, all over the studio, texting on her phone while kneeling on various objects.
Here was every place Conway knelt on Saturday.
Hanging out between sketches.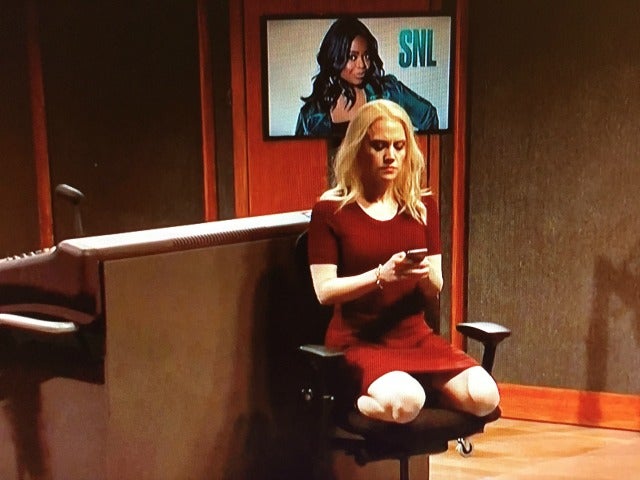 Hanging out where the band plays.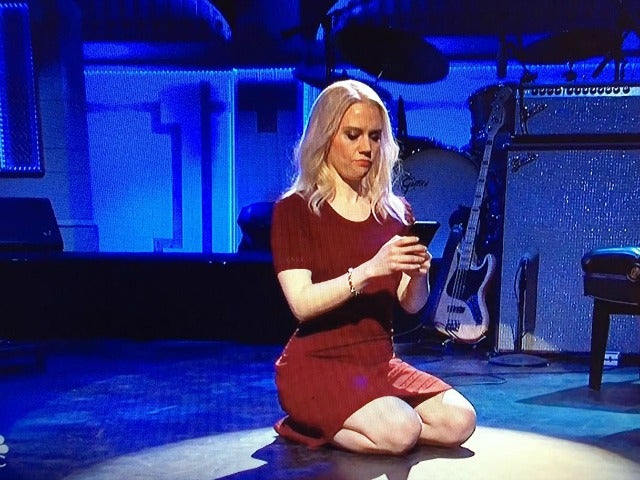 Hanging out during Weekend Update.
Wait for it… #SNL pic.twitter.com/F0vf6NXyak

— Saturday Night Live – SNL (@nbcsnl) March 5, 2017
Conway was also mentioned in the cold open when McKinnon played Jeff Sessions as Forrest Gump, a nice bit of meta-comedy and a running gag that lasted throughout the episode.