Downtown Abbey may have the name recognition, but other shows capitalizing on PBS-style storytelling have captivated drama lovers everywhere. Chief among them is A Place to Call Home, the Australian melodrama set in the post-WWII period, complete with all the heartache, family drama, and wealthy matriarch. Here's how to watch A Place to Call Home online for free.
How to watch A Place to Call Home for free
Thankfully, there's nothing heartbreaking about setting yourself up to watch A Place to Call Home. The show is available on a number of streaming services that will let you enjoy yourself without bending the knee to a cable company. These first two options start with a seven-day free trial.
A Place to Call Home on Amazon Prime Video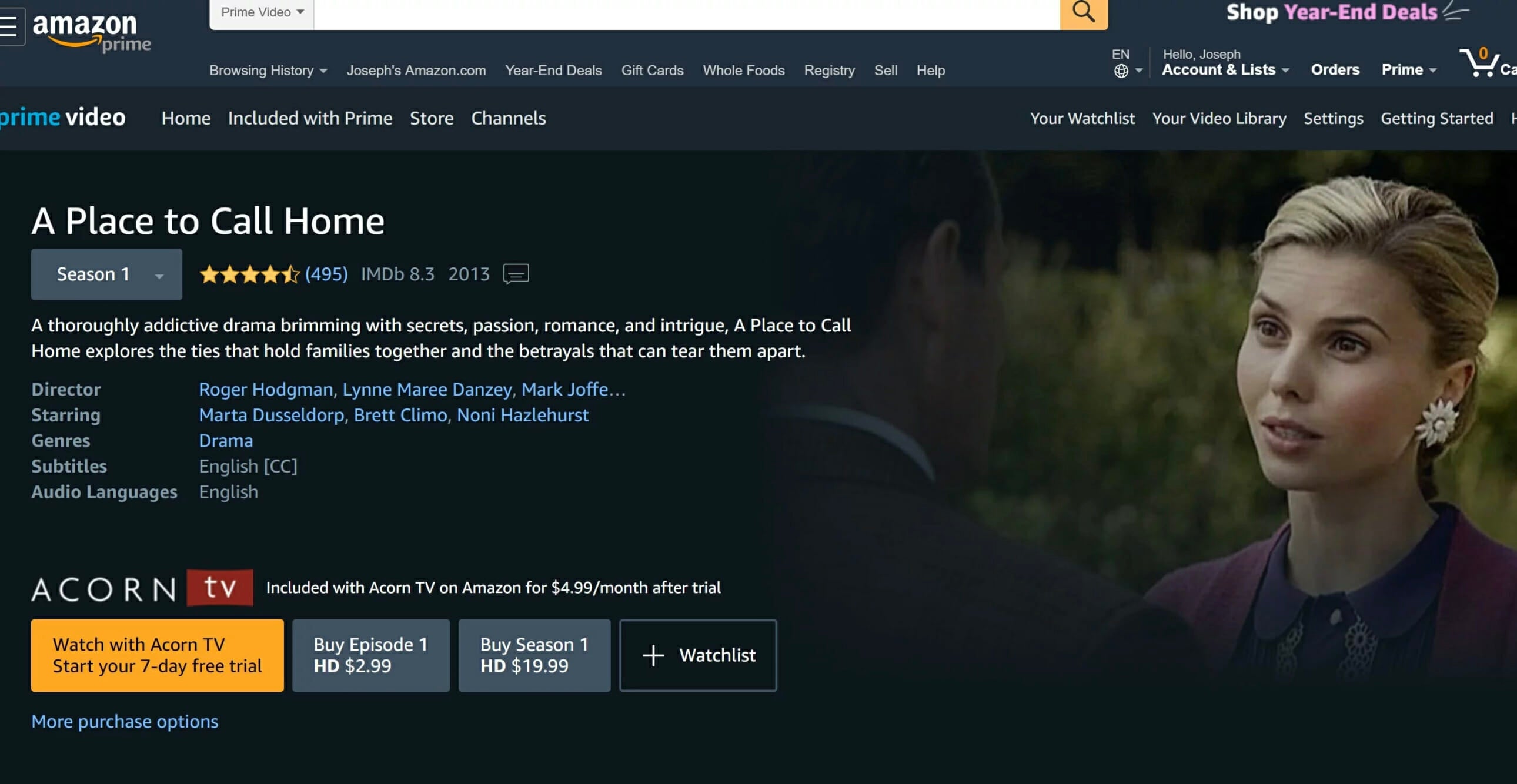 If you're not ready to fully commit to A Place to Call Home, Amazon Prime Video lets you dip your toes in. Even better, if you're looking for a free way to get started, you can start a seven-day free trial of Acorn TV (the home network of A Place to Call Home) through Amazon Prime Video. After the free trial period, it's just $4.99 per month for Acorn TV on Amazon. That way, you can finish up the series with season 6 for a lower price than other monthly subscriptions. If you're using an Amazon Fire TV, you don't need a Prime subscription to get the app, but you'll still have to pay the monthly fee.
Monthly (Prime
Video only)
$9.99
Annually (w/
Amazon Prime
subscription)
$139
Annual (w/
Prime Student
subscription)
$69
---
---
A Place to Call Home on Acorn TV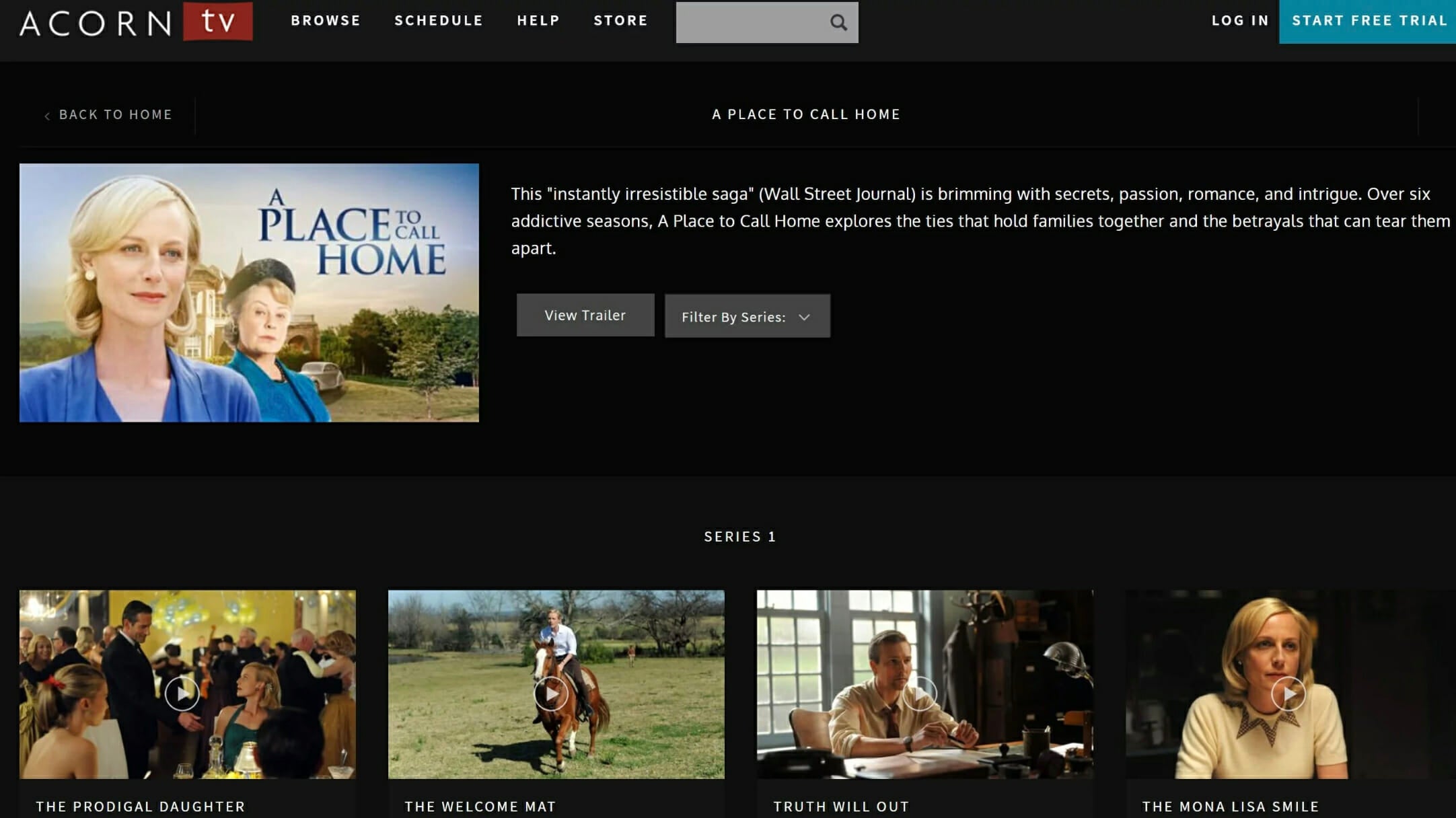 If you love your European high society dramas, Acorn TV might be a godsend for you. For just $4.99 a month, you'll get access to every episode of A Place to Call Home, plus similar series like Doc Martin, Murdoch Mysteries, The Brokenwood Mysteries, and more. It's a healthy mix of older classics, popular newcomers, and some off-the-beaten-path titles. If you're OK with treating A Place to Call Home like any other streamed content (you only ever "own" it while paying for it each month), then Acorn TV is one of the best options.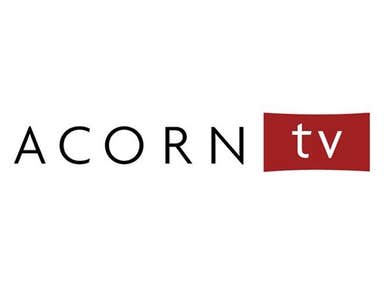 ---
Other ways to watch A Place to Call Home online
3) YouTube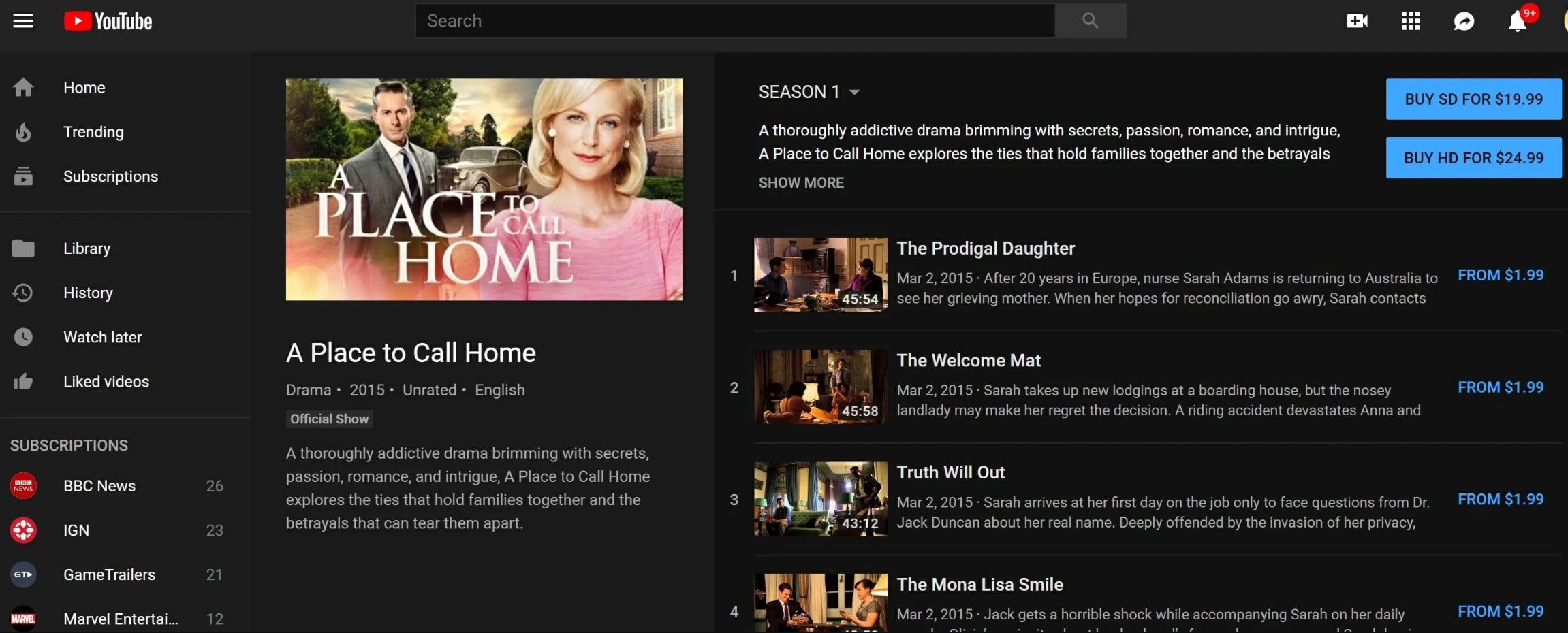 On YouTube, watching A Place to Call Home is just as easy as searching for a viral video. You won't find season 6 there, and the per-season cost is relatively high, but the individual episodes on YouTube are priced cheaper than Amazon. So if it's a matter of checking the series out, YouTube might be the place to try.
---
iTunes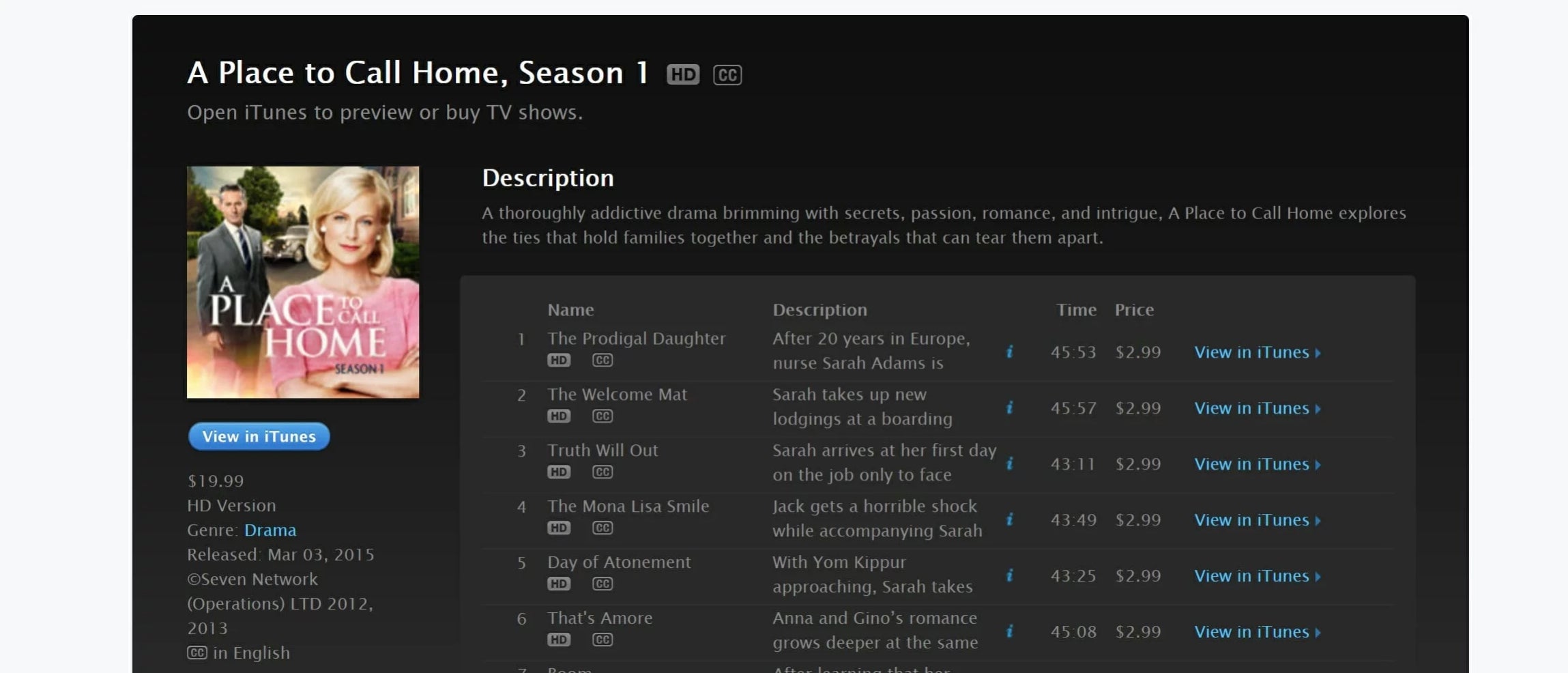 If you'd rather own your copies of A Place to Call Home, and if you prefer your iOS or Apple devices, then you can't go wrong with iTunes. There's no season 6 yet, but you can get individual episodes for $2.99 or full seasons up to season 5 for $19.99.
---
Google Play

Google Play is another way to test the waters of A Place to Call Home, and it thankfully doesn't cost more than $19.99 for a full season. The landing page includes text that says season 6 "isn't available yet," so it may arrive on the service at a later date.
The Daily Dot may receive a payment in connection with purchases of products or services featured in this article. Click here to learn more.