What's new on Peacock? Here are the best movies, shows, and Peacock originals to stream in March.
---
Best new Peacock originals: John Wayne Gacy: Devil in Disguise
Best new movies on Peacock: The Blues Brothers, The Big Lebowski, & Lost in Translation
Best new shows on Peacock: 78th Annual Golden Globes
What's new on Peacock: Movies
The Big Lebowski
Put on your best bathrobe, make yourself a White Russian, and enjoy Jeff Bridges as The Dude, a remarkably zen guy roped into a series of outrageous circumstances. Mistaken for a wealthy man of the same name, The Dude is attacked in his home.
What follows is a wild series of cause-and-effect in true Cohen brothers fashion— a hilariously complicated plot carried by iconic character moments. Stream Peacock to witness this epic cult classic about a quest to replace a really nice living room rug.
---
The Blues Brothers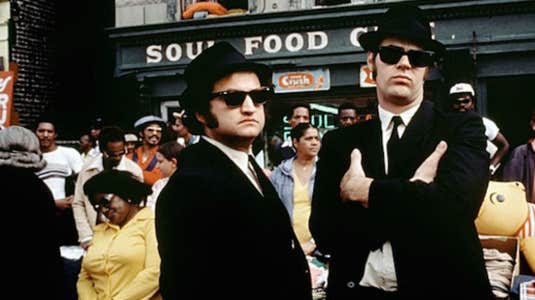 The Blue Brothers are a beloved fixture for any classic SNL fan. New on Peacock this spring, ride across the country with with newly-paroled Jake Blues and his brother Elwood.
They're on a "mission from God", and with the help of musical legends like James Brown, Aretha Franklin, Ray Charles, and Chaka Khan, they want to get their old blues band back together. Revisiting this bit of old Americana steaming on Peacock is sure to bring some rhythm to your one-year quarantine blues.
---
Lost in Translation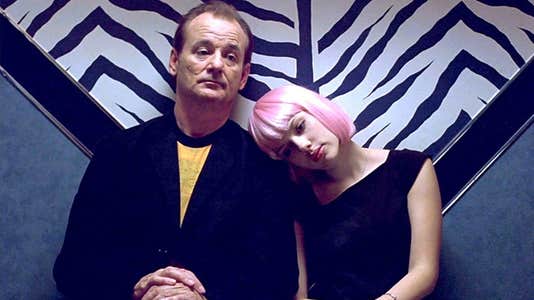 Bill Murray plays the burnt-out movie star Bob Harris feeling displaced on a promotional trip to Tokyo. When jet lag brings him to the hotel bar, he meets the newlywed Charlotte, on vacation with her detached photographer husband. The two share what director Sophia Coppola calls a "romantic melancholy" in this beautiful story about affection and isolation.
---
What's new on Peacock: Shows
The 78th Annual Golden Globe Awards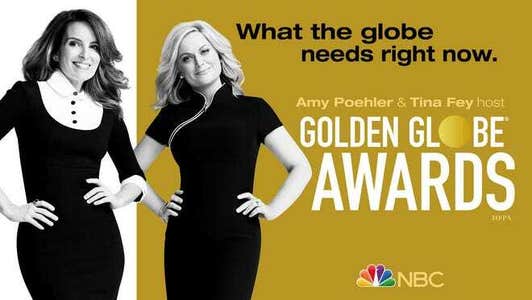 The Golden Globes have been trending— and not for great reasons. The LA Times revealed a severe lack of diversity on the award show's judging panel. Combined with a few "wtf?" nominations, streaming it on Peacock will get you full coverage of the whole hot mess.
Whether you watch the Globes in earnest fun or you're in the mood to hate-watch, we don't judge. Like most award shows, it's worth watching for the fashion; stars walked the red carpet or Zoom-called in. And let's be honest, Jason Sudeikis living his coziest life at a live formal event is big 2021 energy.
---
John Wayne Gacy: Devil in Disguise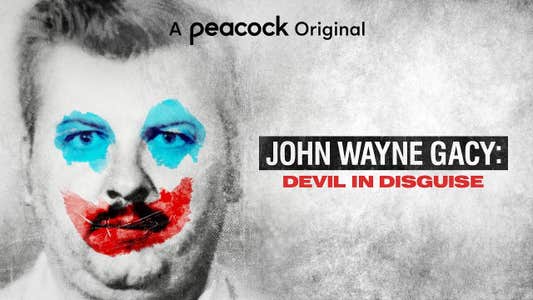 This Peacock original is the platform's first reach into true crime. This docuseries features previously unseen footage from Gacy's 1992 interview in prison, along with trial footage, interviews with his ex-wife, and more. Serial killer junkies will no doubt enjoy this deep dive into the mind of the clown that terrified America.
---
What's new on Peacock this March
Available March 1
47 Ronin
78th Annual Golden Globes
A Beautiful Mind
Away from Her
Beauty Shop
The Beaver
The Big Lebowski
The Blues Brothers & The Blues Brothers 2000
Boomerang
Brothers
CB4
Cinderella Man
Columbiana
Def Comedy Jam, Season 5
Flash of Genius
Fried Green Tomatoes
Gods of Egypt
Good Times, Seasons 1-6
Harlem Nights
Heist
Hip Hop Houdini, Season 1
Honey
Land of the Lost
Lara Croft Tomb Raider: Cradle of Life
The Last Temptation of Christ
The Legend of Hercules
Leprechaun 1-6 & Leprechaun: Origin
Letters to Juliet
Lost in Translation
Mortdecai
Next Day Air
Notting Hill
Ride Along
Role Models
Slap Shot
Sudden Death
Texas Chainsaw 3D
The Town
Welcome Home Roscoe Jenkins
The Widower, Episodes 1-3
Available March 2
Cold Pursuit
Debris, Season 1
Top Chef, Season 17
Available March 3
Available March 4
Available March 9
Field Trip with Curtis Stone, Seasons 1 & 2
Available March 10
Available March 12
Available March 15
The Babe
Mr. Baseball
Neighbors
Available March 16
Available March 18
Come and Find Me
TrollsTopia, Season 2
Available March 21
Available March 25
John Wayne Gacy: Devil in Disguise
Available March 31
American Pie 1 & 2, and American Wedding
U-571
---
---