"I'm pretty sure bisexuality is a myth," Leila tells her group of lesbian friends, voice raised so they can hear her over the pulsating music of a gay club in London.
Her cramped brow and contrarian expression allude to the doubt bubbling beneath the surface. The lead of Desiree Akhavan's new, six-episode Hulu series The Bisexual, played by Akhavan herself, has recently broken up with her business partner and girlfriend of 10 years and is looking for something "different." 

As the show's title suggests, Leila must reckon with the obvious confusion on her face and her own declaration that bisexual people do not exist.
It's a declaration I've heard myself, on social media and in person. Skepticism against bisexuality exists in both the straight and queer communities, and labels like "pansexual" or a blanket "queer" have grown in popularity, reflecting looser definitions of gender and a push away from stereotypes: A bisexual man is really gay. A bisexual woman is only experimenting. As someone who has seriously dated both men and women, I too have shied away from the label Leila calls "tacky" and "gauche" in the third episode of the series.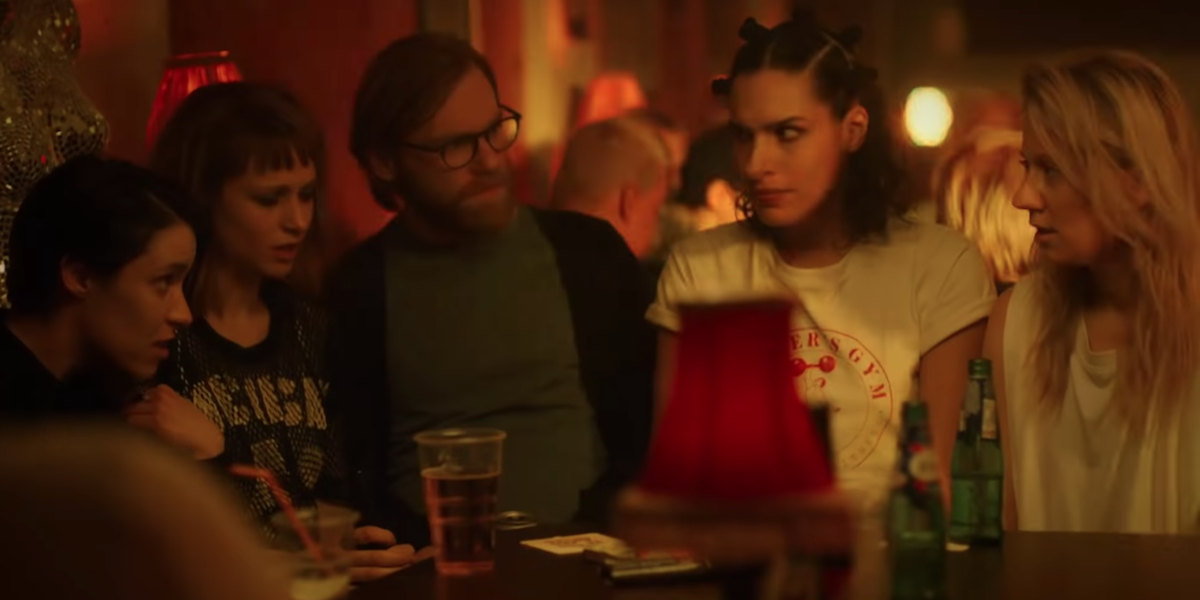 "When I hear 'bisexual' I think lame slut," she tells her agonizingly straight new roommate Gabe (Brian Gleeson). "It makes you seem disingenuous, like your genitals have no allegiance."
Leila spends the first half of this series secretly exploring a new world. The Bisexual tells a different sort of coming-out story: a lesbian who dated women for all of her 20s now admitting to herself, and eventually everyone else, that she also likes men.
Unlike her character, Akhavan has been open about her bisexuality since she first came out to her parents. Her queerness is consistently at the forefront of her work. Appropriate Behavior, her 2014 feature debut, is a coming-out story about a Persian Brooklynite (Akhavan is Iranian). Her 2018 follow up, The Miseducation of Cameron Post, tells the story of a girl forced into conversion therapy in the '90s.
Both films received positive reviews, but on the surface are still typical queer stories. Compared to her other projects, The Bisexual is more specific and more personal, and that's why it thrives. Akhavan not only explores the grayer area of her queer identity, but the added awkwardness of trying to find yourself in your 30s, when it seems like something as basic as who to fuck should already be set in stone.
Instead, Leila finds herself in a pseudo-adolescent state, stumbling to figure out what to do with a penis, and ultimately deciding sex is sex, regardless of what genitals are involved.
After reading the title alone, part of me wanted to hate this series. I wanted the show to mock the plight of bisexuality, to make it something laughable. As a member of what I consider to be the most privileged part of the LGBTQ community, it feels stupid to pine for media inclusion when the White House administration is actively trying to take away so many people's right to simply exist.
It's a privilege I hoped The Bisexual would grapple with but figured it wouldn't, so I was pleasantly surprised to hear Leila explain to her first male partner why the label "bisexual" scares her so much. "I'm definitely attracted to women, but maybe I would have gone the path of least resistance. Coming out to my parents was hands down the worst thing I've ever had to do," she says. "I don't think I'd put my family through that if I felt I had another option."
As a bisexual cis woman who has been in a monogamous relationship with a man for nearly two years, I admit these are the types of conversations I've wanted to see onscreen but never asked for. The space to explore a fear that I could be taking the easy way out, that perhaps dating a man somehow invalidates my sexuality, or that it is less burdensome to suppress this avenue of my personal desire. Eventually, Leila comes to the conclusion that no person, regardless of gender or sexuality, can ever fully satisfy another. Still, the word "option" has a sting to it: the idea that bisexual people, more than straight or gay people, get to pick and choose love rather than become a victim of it like everyone else. 
It is easier when there is an alternative to hide behind. But it is just that: hiding. This can be true, even while admitting the privileges that come with being bisexual. The show explores this again in the fourth episode, after Leila's ex Sadie (the dynamic Maxine Peake) discovers she's begun sleeping with men. "You have no idea what it was like growing up a dyke in Berlin in the '80s," Sadie yells. Being both bi and 10 years younger than Sadie, Leila doesn't know. If she had been in the same situation, things might have been easier. She would have had another option.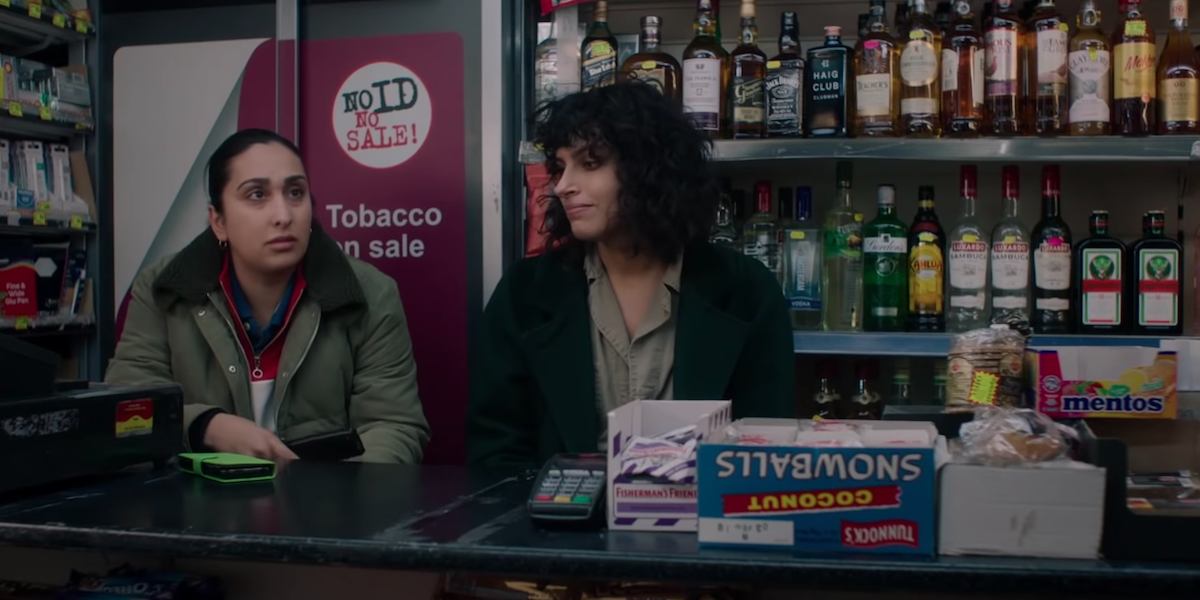 Sexuality isn't the only theme breeding phobia and bitterness in The Bisexual. Generational resentment works throughout every episode to explore the gaps between both queer and straight people in their 20s, 30s, and 40s.
"Everyone under 25 thinks they're queer," Leila tells Gabe's partner Francisca during a tense game of Cards Against Humanity. Francisca, a 20-something college student who occasionally makes out with her female roommate, is the definition of a "sexual tourist" to Leila's lesbian friends.
"A lot of Leila's phobia is internalized and her issues self-composed," Akhavan told The Daily Beast. "My criticism is not focused on the community, just the ambiguity of the situation, and being gay in your 30s and 40s and asking, what your biases are when you have to fight to be lesbian."
I wish the series stretched across 10 episodes, allowing some of the serious moments and side characters a little more room to build and breathe, but The Bisexual is funny, awkward, and sexy. Its characters are admirably flawed, and Leila's best friend Deniz is a scene-stealing heroine. Overall, the show accomplishes what it should by exploring and validating the gray areas of sexuality and leaving the audience with more questions than answers.
https://www.youtube.com/watch?v=DxzPBVPoiZ8
Still not sure what to watch on Hulu? Here are the best movies on Hulu, what's new, the best shows on Hulu, the sexiest movies you can stream on the service, Hulu documentaries, anime, and the must-see Hulu original series.
Here are the best thrillers and action movies to get your heart racing, classic movies when you want a blast from the past, sad movies when you need a good cry, and funny movies on Hulu when you need a good laugh.