Sign up to receive the best of the internet straight to your inbox.
A YouTuber was killed during a "prank robbery" gone wrong. Here's what else caught our attention this weekend:
TikToker films himself saving teen from man at mall
Marilyn Manson body-shames Lana Del Rey in alleged leaked texts
How companies have turned to blockchain to respond to the COVID 'data crisis'
---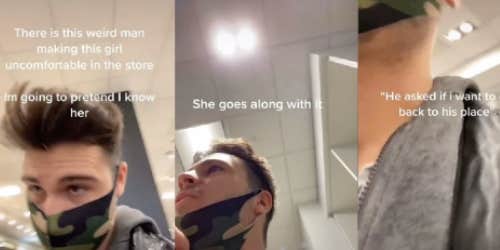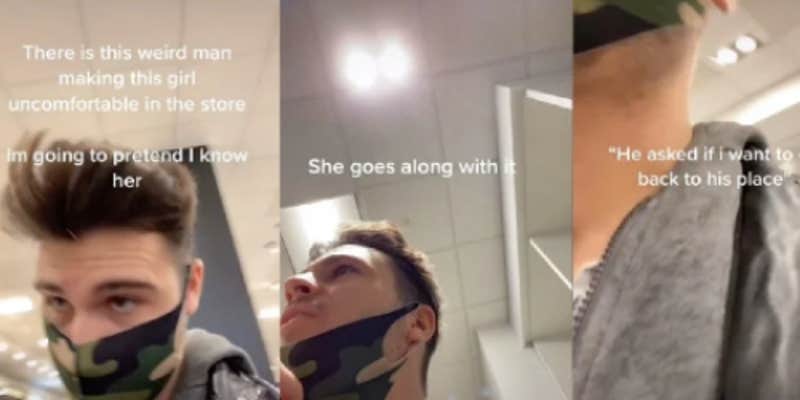 BREAK THE INTERNET
TikToker films himself saving teen from man at mall
A TikToker filmed himself saving a teen from a "creepy" encounter with a man at the mall, giving viewers a lesson on how to get people out of uncomfortable situations like a pro. Another user made a video in the immediate aftermath of her alleged stabbing, which she claims took place while she was sleeping. And another recorded her dog's apparent interaction with a "ghost" who she thinks is living in her basement. While some TikTokers are "scared" after watching the viral video, others found it "adorable" and proof that Jerry—the name she gave the ghost—is a "nice ghost." "Honestly, the thought of someone finding joy in playing with someone's dog is adorable," one commenter said.
Catch up on more you may have missed below.
—Eilish O'Sullivan, news wire editor
---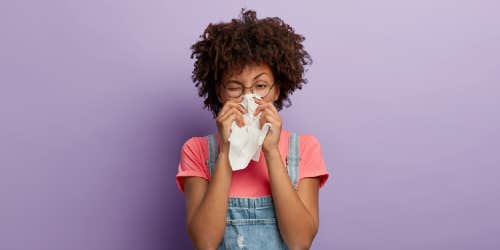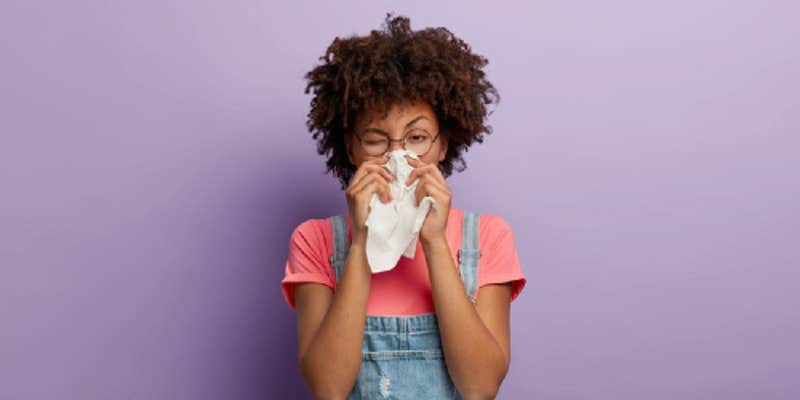 SPONSORED
Yeah, we're all tired of wearing masks––but you may as well look at the positives. One of them is that allergy sufferers will be much better off this year thanks to them. They block allergen particles just as well as they do the coronavirus. But cloth masks aren't the best pick for this, and we'll tell you why.
---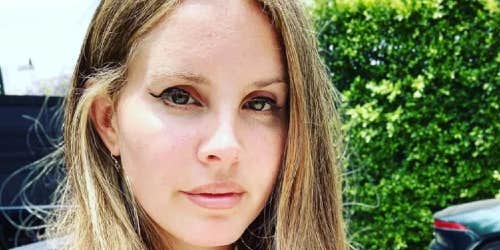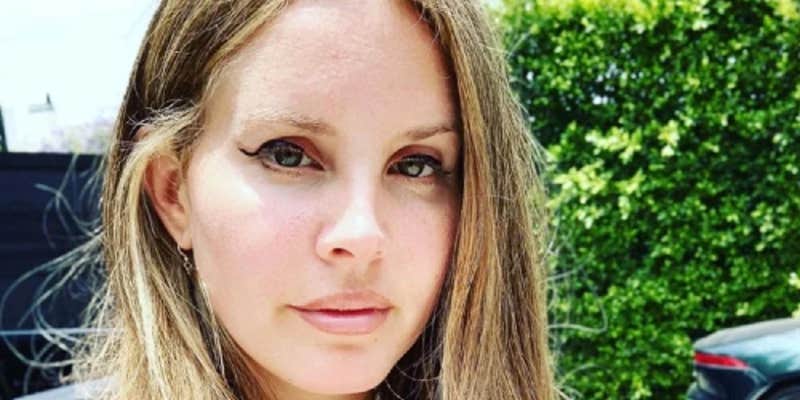 YUCK
On Friday, four days after Evan Rachel Wood named Marilyn Manson as her abuser, actress Annie Abrams began posting her own allegations against the disgraced musician. Abrams revealed on Instagram alleged text messages between herself and Manson. In one exchange, Manson allegedly sent her a photo of Lana Del Rey, claiming that he "dodged a bullet" and calling the singer "Lasagna Del Ray."
Read the full report here.
—Samira Sadeque, contributing writer
---
RECOMMENDED
Framing Britney Spears is the sixth installment in the FX and Hulu series "The New York Times Presents." The #FreeBritney documentary features interviews with Spears' lawyers and former employees, who will discuss the allegations made against Jamie (her father) by fans and followers of the movement. Due to the conservatorship, the pop star is legally not allowed to be interviewed, meaning you will not see her personally answering any questions in this episode. Here's everything you need to stream Framing Britney Spears.

In Amazon's new sci-fi movie Bliss, a middle-aged man (Owen Wilson) finds out that his life may be a computer simulation and goes on a mind-bending journey of discovery with a mysterious, pill-popping woman (Salma Hayek).
---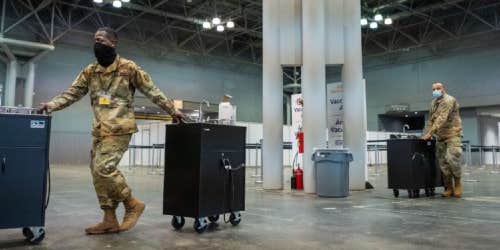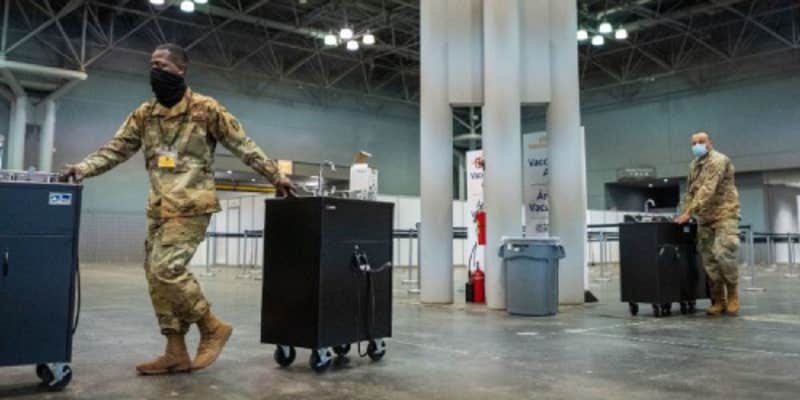 FROM OUR FRIENDS AT NAUTILUS
How companies have turned to blockchain to respond to the COVID 'data crisis'
While the U.S. has yet to adopt an overarching blockchain tool to manage its COVID vaccine supply chain, there has been a widespread increase in the adoption of Internet of Things technologies to help establish real-time data on the condition and health of vaccines as it moves through the chain. Despite their promise, blockchain- and Internet of Things-powered solutions to the COVID pandemic's "data crisis" have yet to be fully deployed. Some cite cost as a hurdle and that the pandemic hit with stakeholders still lacks the infrastructure needed to fully implement and integrate the technologies.
Read the full report here.
—Jeremy Steinberger, contributing writer
---
BTW
Now playing: Flo Milli — "Roaring 20s"