Welcome to the Monday edition of the Internet Insider, where we dissect the weekend online. Today:
TikToker films himself telling cop he has dead body in back of the car, sparking conversation on white privilege
Karen doesn't think TikToker 'looks' disabled enough for handicap parking spot—so he confronts her with his missing leg
Some people went to a grocery store to get the COVID vaccine. Instead, they were jabbed with an empty syringe
Sign up to receive the best of the internet straight to your inbox.
---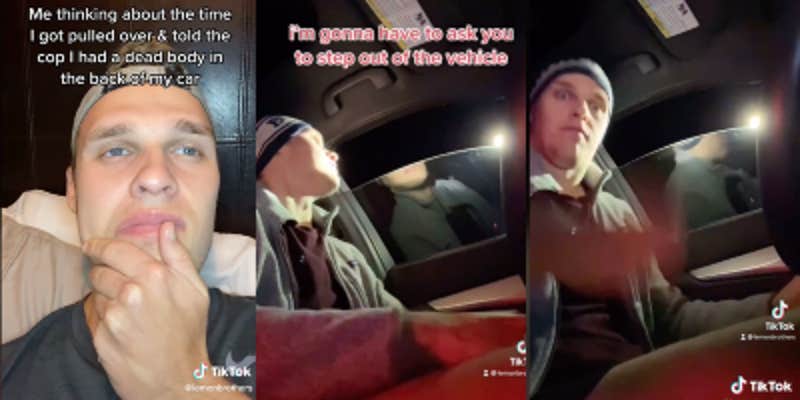 BREAK THE INTERNET
A TikToker filmed himself jokingly telling a police officer he has a dead body in the back of his car, sparking a conversation on white privilege when it comes to encounters with law enforcement.
In the video, an officer who pulled over TikToker Riley Lemon asks, "Do you have any idea why I pulled you over?"
"Is it 'cause you think I'm cute or the dead body in the back of my car," Lemon quips, laughing to himself and remaining unharmed.
Many viewers are pointing out the double standard the video unintentionally highlights. "What in the white privilege," one stunned viewer said, with another adding, "You're lucky you're white."
While the video sparked an important conversation, Lemon told the Daily Dot that it's staged. Lemon is known for posting comedic—and, at times, staged—content to his TikTok account, where he boasts over 650,000 followers. "My goal with my videos is to bring a smile to people's faces, especially during the rough times of this past year," the 24-year-old comedy content creator based out of Nashville added.
Lemon said that even though he intended for the video to be lighthearted and humorous, he's glad it was able to spark a conversation. "Any video that gets a conversation going about relevant topics is a success in my opinion," he said.
–Eilish O'Sullivan, newswire editor
---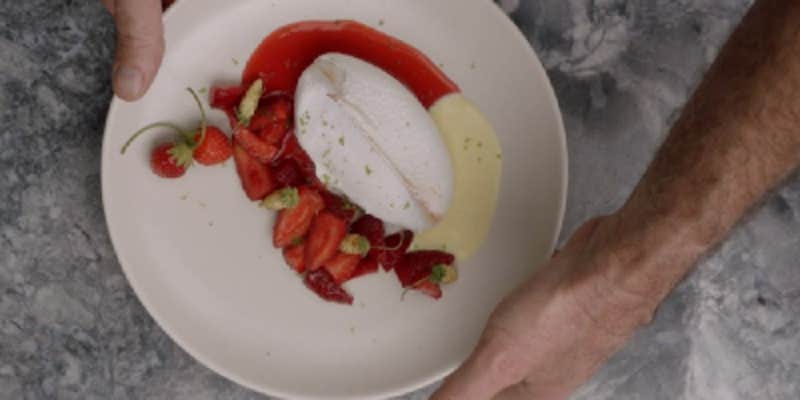 SPONSORED
Let these master cooks make dinner for you tonight
The exhaustion of cooking at home is 100% real, and more now than ever since going to a restaurant is not so safe. Sure, you can order takeout, but it's not the same. Enter the MasterClass dinner playlist, which walks you through four different courses with four esteemed chefs. From drinks with Wolfgang Puck to dessert served by Thomas Keller, it just might inspire you to create something completely new in your own kitchen.
---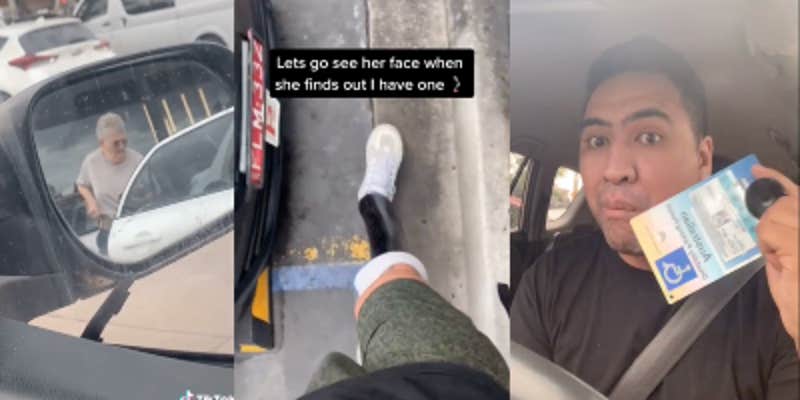 INSTANT REGRET
Karen doesn't think TikToker 'looks' disabled enough for handicap parking spot—so he confronts her with his missing leg
In footage uploaded on Saturday, TikTok user @pnuks recounts how a woman approached him to ask whether he actually owned the handicap placard in his vehicle while parked outside of a McDonald's. The TikToker decided to confront the woman inside the McDonald's and reveal his missing leg.
–Mikael Thalen, contributing writer
---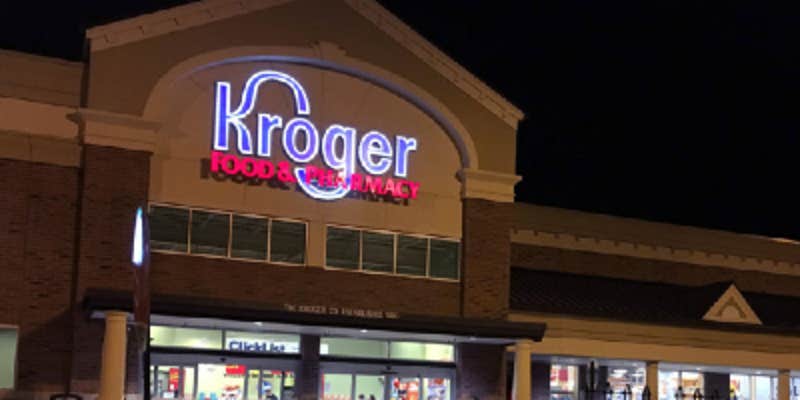 FROM OUR FRIENDS AT NAUTILUS
Some people went to a grocery store to get the COVID vaccine. Instead, they were jabbed with an empty syringe
A concerning report from several news outlets, including NBC12 in Richmond, Virginia, disclosed that "a small number of people" who went to a Kroger pharmacy expecting to get Johnson & Johnson COVID-19 single-dose vaccines "ended up getting an 'empty syringe' after the company previously said it was a saline shot."
–Phil West, contributing writer
---
BTW
---
Now Playing: "Call Me Nobody" by Clever ft. Lil Wayne & Isaiah Lyric