A TikToker filmed himself seemingly telling a police officer that he has a dead body in the back of the car to get out out of a ticket, sparking a conversation on white privilege when it comes to encounters with law enforcement.
The TikTok user, Riley Lemon, or @lemonbrothers on the platform, was participating in the trend that showcases TikTokers cringing as they look back on embarrassing, regrettable moments. Text across the video reads, "Me thinking about the time I got pulled over & told the cop I had a dead body in the back of my car."
The video then cuts to footage featuring the apparent incident. In the video, Lemon is sitting in the car, which is lit up by red and blue lights.
The officer and TikToker exchange pleasantries before the officer asks, "Do you have any idea why I pulled you over?"
"Is it 'cause you think I'm cute or the dead body in the back of my car," Lemon quips, laughing to himself.
"I'm going to have to ask you to step out of the vehicle," the officer says in return.
Lemon, with panic in his eyes, frantically reaches over to grab his cellphone and abruptly ends the recording.
Lemon later noted in the comments that he was trying to "get out of a ticket" by making the "joke." "Y'all ever say anything wild to get out of a ticket?" he questioned viewers.
The video has been liked more than 1 million times and viewed over 4 million times since being posted on Friday. Lemon captioned it, "Pro Tip #1 : Don't tell a cop you have a dead body in the back of your car as a joke."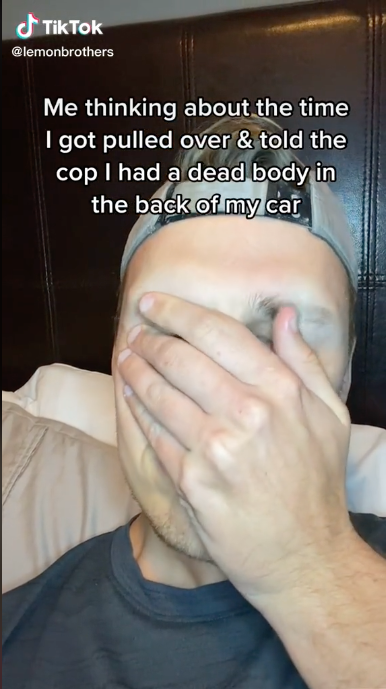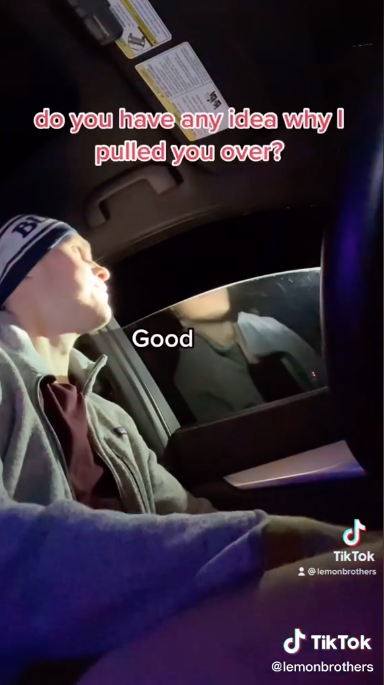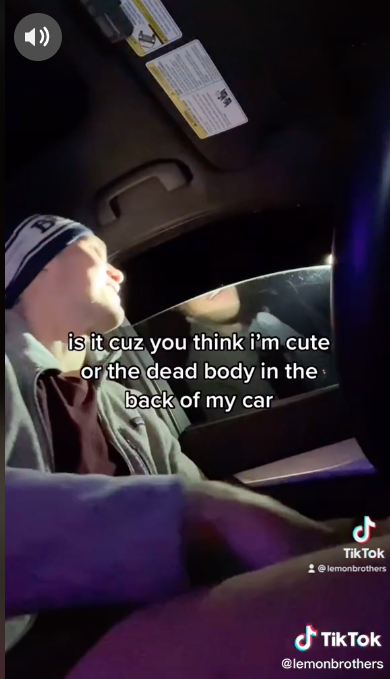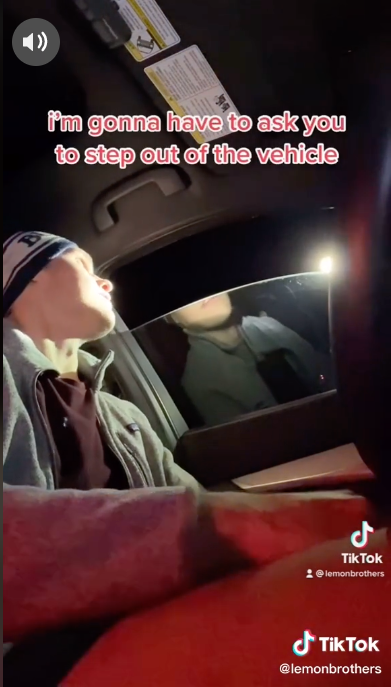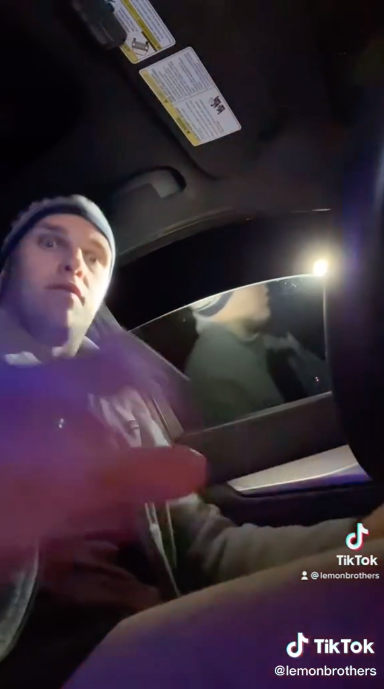 While some viewers are commenting on the comedic aspect of the video, many others are pointing out the double standard it unintentionally highlights. "What in the white privilege," one stunned viewer said, with another adding, "You're lucky you're white."
Another warned viewers to "not try this at home" because "results may vary depending on skin color."
"The WHITENESS saved him," a third commented.
Many are also commenting on the way the TikToker reached for his cellphone, noting how many Black people have been killed by police for far less.
"He let you reach for your phone? Must be nice!" one said.
Another pointed out that if he was a brown or Black person, things would "have ended real differently" considering how he reached for the phone.
"Imagine grabbing the phone while Black," another commented.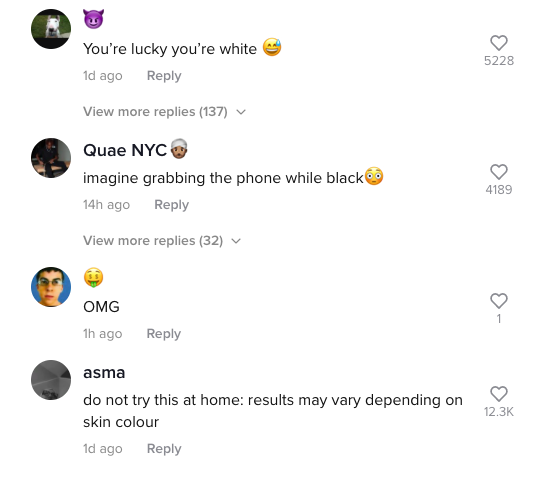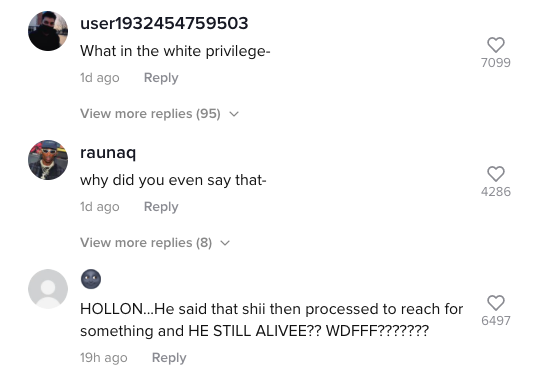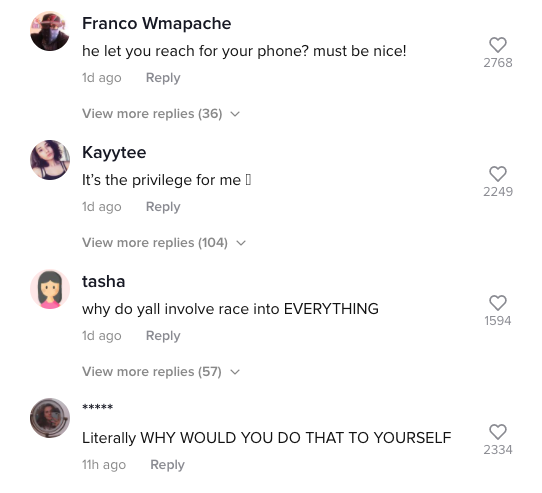 While the video sparked an important conversation, Lemon told the Daily Dot that it's staged. Lemon is known for posting comedic—and at times, staged—content to his TikTok account, where he boasts over 650,000 followers.
"My goal with my videos is to bring a smile to people's faces, especially during the rough times of this past year," he told the Daily Dot.
Lemon, a 24-year-old comedy content creator based out of Nashville, added that he didn't expect this video, in particular, to go viral.
Lemon said that while he intended for the video to be lighthearted and humorous, he's glad it was able to spark a conversation. "Although it was not intentional, any video that gets a conversation going about relevant topics is a success in my opinion," he said.
---
Today's top stories