This three-panel image of Shaquille O'Neal failing to order food and being very polite about it was one of the most interesting and important things happening in meme culture circa May 2017. It's funny enough without any context, but there's a complex web of internet culture elements at play here that makes "understandable, have a great day" a real work of art. Let's break it down.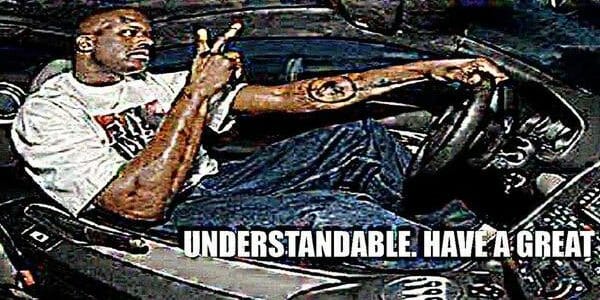 First, there's the Shaq factor. Jovial NBA legend Shaquille O'Neal, thanks to his larger-than-life frame and personality, has long been a popular character in memes. His online stature ramped up even more this year thanks to the "I Sleep/Real Shit" meme, which peaked between March and April.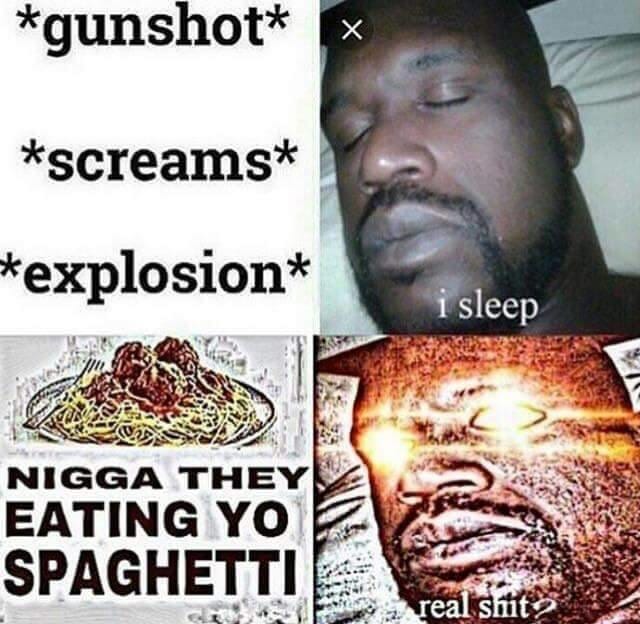 "I Sleep" paired a 2009 photo of Shaq sleeping with a caption describing something that would typically wake someone up. Then it showed him waking up for something absurd: someone eating his spaghetti or trolling on his Minecraft server. The second panel of the meme is always in the "deep-fried" style, featuring glowing eyes and a heap of Photoshop filters. This seems to have inspired the deep-fried Shaq who appears in "understandable, have a great day."
The second component to the meme is the dialogue: "Food?" "Food broke." "Understandable, have a great day."
This is an evolution of an earlier Tumblr joke, "Whoppy machine broke," which went like this:
me: can I get a whoppy with no cheese lettu-

burger xing employee: whoppy machine broke
One third of the joke here is that there is, of course, no Whopper machine at Burger King. The employee is the Whopper machine. Another part is the misspellings "Burger Xing" and "whoppy," which are references to this very good image: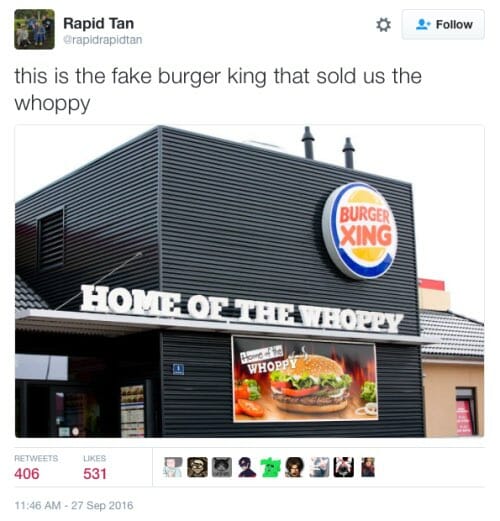 And the third component is a callback to persistent complaints about McDonald's ice cream machines being broken, which happens so often it's become a meme of its own.
So, to sum up: Shaq + deep fried memes + fast food memes = the masterpiece that is "understandable, have a great day."
And while the Shaq "food broke" pic (posted on Tumblr in February by an account that's since been deleted) is the Platonic Form of the meme, "understandable" evolved in May 2017 into a much broader phenomenon.
Many of the memes still feature Shaq, like this one where the food machine is miraculously fixed: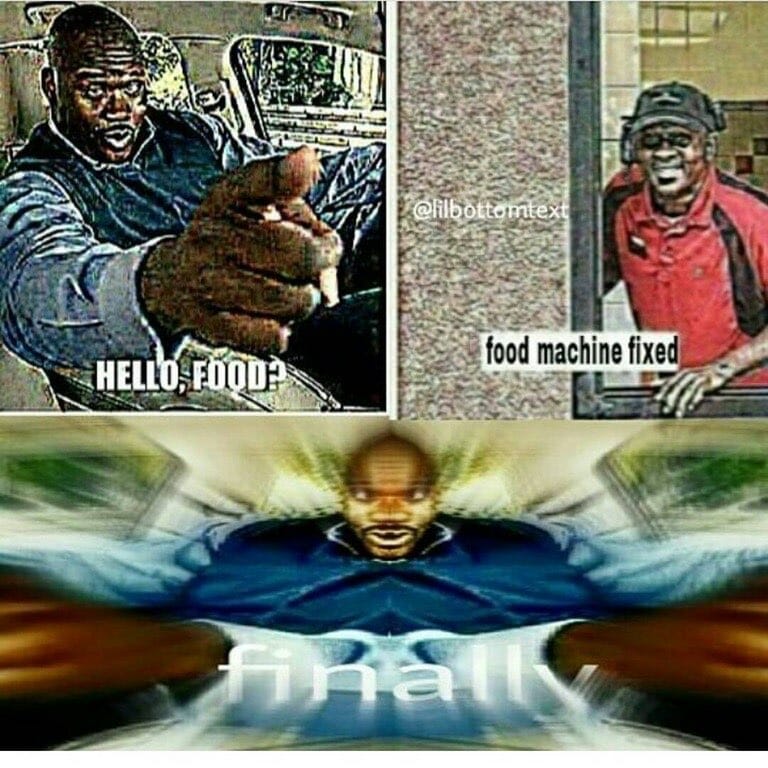 Or this reversed version, which breaks the original meme's fourth wall by having the characters acknowledge that they're inside a meme:
https://www.instagram.com/p/BTy8aTBl5_E/?taken-by=dank_meme_dealer_
Or this one, which introduces children's TV character Bob the Builder for some reason: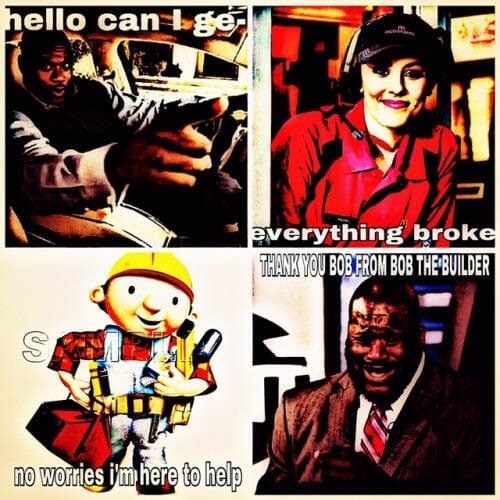 Or this one, where Shaq thinks about doing 9/11, but then decides against it.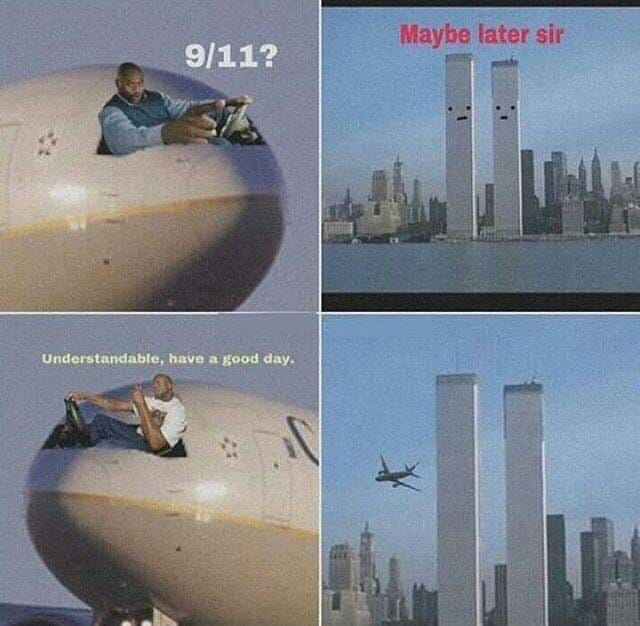 But some examples replace Shaq with other characters. One character denying something to another, who then recites the "understandable" punchline, is the only constant.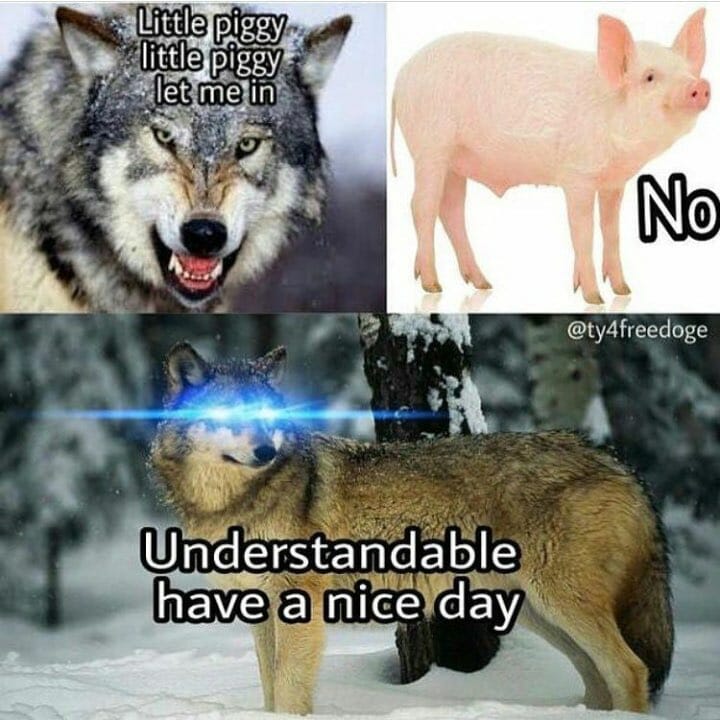 Due to its combination of weird internet in-jokes, a very flexible format, and a deep-fried aesthetic, the "understandable" meme is considered extremely dank by meme insiders. It's not just having a great day, it's having a great month. The r/dankmemes subreddit voted it Meme of the Month for May, choosing it over "cracking open a cold one with the boys" in the final poll.
"Actually understandable tho," wrote dankmemes poster AuntBerthaVerified, "It's been a solid meme with just enough creativity and randomness that makes a few select memes truly dank; I salute those few that can do that."