Warning: This article contains spoilers for The Mandalorian season 3, episode 4, "The Foundling."
Three seasons in, The Mandalorian is still keeping much of Grogu's origin story close to its chest. But "The Foundling" not only reveals what happened to Grogu during Star Wars' most infamous moments, but it also came with the emotional return of a Star Wars veteran.
Early in "The Foundling," Grogu walks into the Armorer's (Emily Swallow) forge. As the Armorer explains the importance of forging armor in Mandalorian culture, the sound of her hammer triggers a lengthy flashback to Grogu's experience during Order 66, in which the Emperor enacted a chip in the brains of every clone in the galaxy to make them kill every single Jedi in the galaxy, even those they considered dear friends. (They were operating under the belief that the Jedi betrayed the Republic.)
It's far from the first time Star Wars has visited Order 66. Its main on-screen depiction occurs toward the end of Revenge of the Sith. We've also seen it play out in The Clone Wars, The Bad Batch, Star Wars Jedi: Fallen Order, and several tie-in novels and comic books, usually paired with the reveal that another Jedi secretly escaped the carnage.
Now it's Grogu's turn. Four nameless Jedi face off with clone troopers trying to protect Grogu as they try to get him to someone named Kelleran. All those Jedi die, but he safely floats away to an elevator in his hovering pram to an upper level, where he's greeted by Jedi Master Kelleran Beq (Ahmed Best), who assures him, "Everything's gonna be alright, kid." A high-speed chase through Coruscant and a shootout involving Naboo's forces (who are fighting on the Jedi's behalf) later, Kelleran and Grogu escape Coruscant on a ship and jump to hyperspace.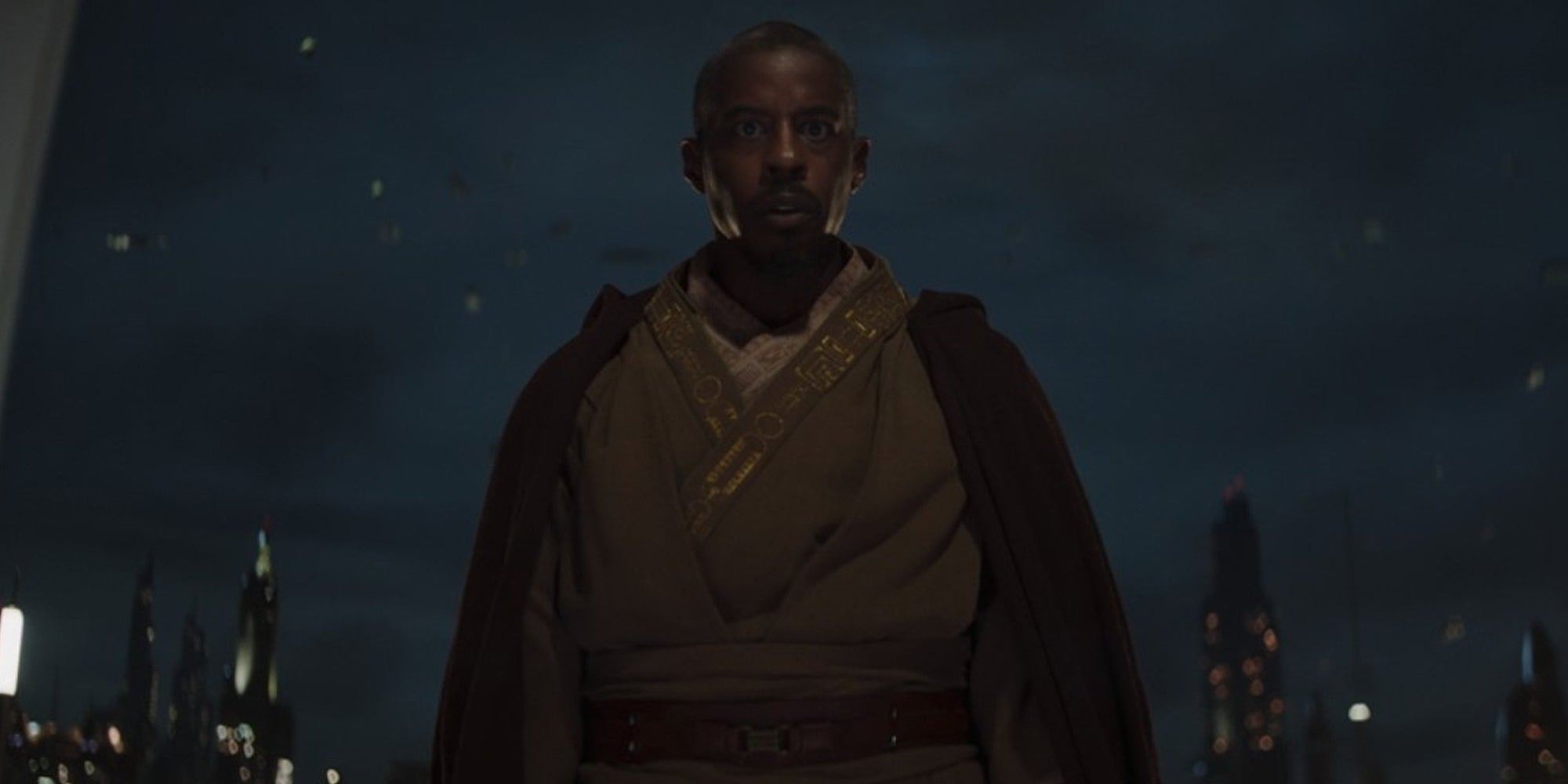 It's unclear what happened to Kelleran in the time between Order 66 and the present day, and we may or may not find that out in subsequent episodes. But the bigger focus is on Kelleran, or rather, the person playing him.
Even if you're unfamiliar with Best's name, you've almost certainly seen him in Star Wars before. He played Jar Jar Binks in the prequels, making him one of a few Star Wars actors to play multiple roles in live-action; Andy Serkis (Snoke in the sequel trilogy, Kino Loy in Andor) and Warwick Davis (who shows up in Return of the Jedi and every movie so far in the Disney era) are a couple of the others.
And, for some, seeing Best return to Star Wars—and not only return but have a major hand in protecting Grogu—proved for a major moment of emotional catharsis.
Their response to Best's return was about more than the thrill of recognizing a familiar actor's face or name: His return comes years after harassment and backlash in response to his first go-around greatly altered Best's life.
Jar Jar Binks, the Gungan who aids Qui-Gon Jinn and Obi-Wan Kenobi in The Phantom Menace but has a much smaller role in follow-up films, has long been one of the more polarizing aspects of the prequel trilogy; some critics called the character a racist caricature, which Lucasfilm denied at the time. But in the years since Jar Jar Binks debuted in The Phantom Menace, much of the ire around the character has been directed toward Best himself, with some putting the blame at many of the prequel films' failures at his feet.
Best has been more open about the toll it took on him to defend the character, receive racist comments, and deal with the levels of toxicity from certain subsets of Star Wars fandom.
"The depression hit me. Hard. I was just broken," he said. "The only thing I could think of to make me feel better was to walk across the Brooklyn Bridge. But this time when I walked across the bridge, I didn't see the lights of Manhattan. I didn't see the towers [or] the potential of hard work and ingenuity. I didn't see anything; I just saw a fog. I felt tired of having to explain myself. I felt tired of having to defend myself and defend my work. I felt tired of having to fight back against racism and the racial stereotypes. I just wanted to play a part. I was exhausted."
As conversations around Lucasfilm's failings in preparing or protecting BIPOC actors who joined the franchise from racist fans took place after how John Boyega and Kelly Marie Tran were treated, fans reevaluated the kind of treatment and mockery Best received during his tenure in the Star Wars movies. When he showed up at Star Wars Celebration in 2019, he received a standing ovation from fans.
Kelleran Beq—and Best's portrayal of him—might be new to many Star Wars fans, but it's also not his first time in the Star Wars galaxy. He hosted Star Wars: Jedi Temple Challenge, a kid's game show that debuted on YouTube in June 2020. Kelleran, who wielded a purple lightsaber in homage to Mace Windu instead of the green one he has on The Mandalorian, served as the mentor to a group of padawans as they encountered a series of physical challenges.
At the time, Best highlighted the importance of having someone like him serving as a mentor for a new generation.
"I think what's the most important about the representation of someone like Kelleran Beq as far as being a person of color and the leader of this Temple—kind of like the Dean of Jedi—is it breaks down what's possible," Best told StarWars.com. "It breaks down what you can do, and creates just a brand new world of possibilities out there."
If you want to see more of Kelleran Beq in action, you can watch Best in Star Wars: Jedi Temple Challenge, which is streaming on YouTube.


We crawl the web so you don't have to.
Sign up for the Daily Dot newsletter to get the best and worst of the internet in your inbox every day.