Beauty YouTuber Susan Yara's business practices are sparking outrage among the beauty and skincare community.
Yara has been a staple of the YouTube beauty community for years. Her skincare videos, on the Mixed Makeup YouTube channel, rack up hundreds of thousands of views from her loyal fanbase. A typical video on her channel features Yara reviewing a new skincare product, raving about a skincare routine, or providing brief tutorials on the use of a new product.
Back in March, Yara began bringing up a new skincare brand in her videos: Naturium. This brand, according to her videos, was providing a better, cheaper option for skincare enthusiasts. Fans noted that the name came up time and again in her videos, as she mentioned different products and tried out fresh routines.
Loyal fans began purchasing the products, thanks in large part to Yara's careful promotion. When asked how she found out about the line, fans claim Yara credited a "PR mailer" sent out by the company. This PR mailer, according to social media users' recollections, allowed her to test the product and review it for her channel. The move would not be an uncommon one as many companies lean on YouTube reviews for marketing.
There was just one thing. A single major detail allegedly left out by Yara in her months of YouTube promotion that has fans fuming. The brand she's been promoting actually belongs to her.
Two days ago, Yara made the big announcement. She "introduced" fans, not for the first time, to her new skincare brand. The announcement left many fans baffled, as they'd gathered—fairly, given Yara's repeated claims about the company—that she'd discovered the new brand organically. Instead, it appears that Yara used questionable business tactics to lure in consumers before announcing the company's true origins.
Or at least that's how some fans—or perhaps former fans—see it. Jilted viewers have been taking to social media for the last two days to voice their outrage over Yara's big announcement. One user even took the time to compile several screenshots illustrating Yara's repeated deflections over the last few months. One screenshot shows a Facebook conversation, in which a fan asked Yara how she'd discovered Naturium back in April. Her response—the widely reviled "PR mailer" answer—is fueling many fan's ire.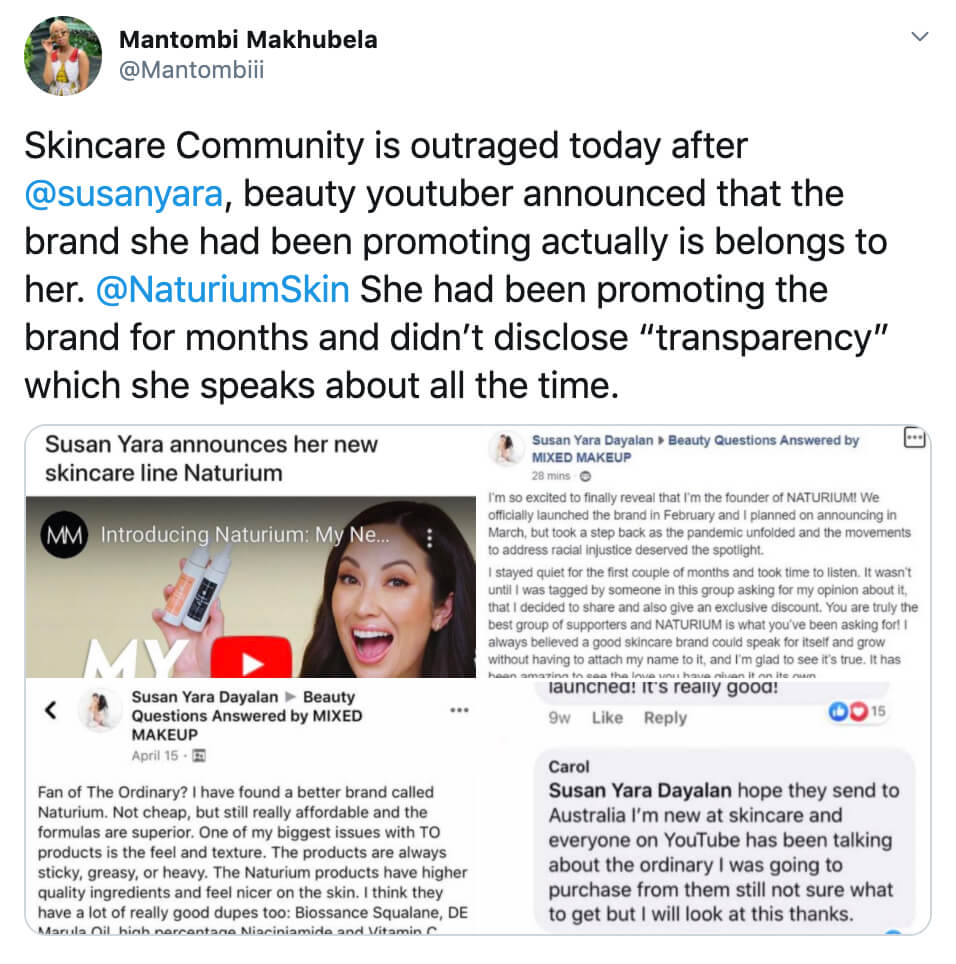 The vast majority of Yara's fanbase appears to be furious over the announcement. They're calling the move "shady" and "deceptive." Some people even accused her of fraud.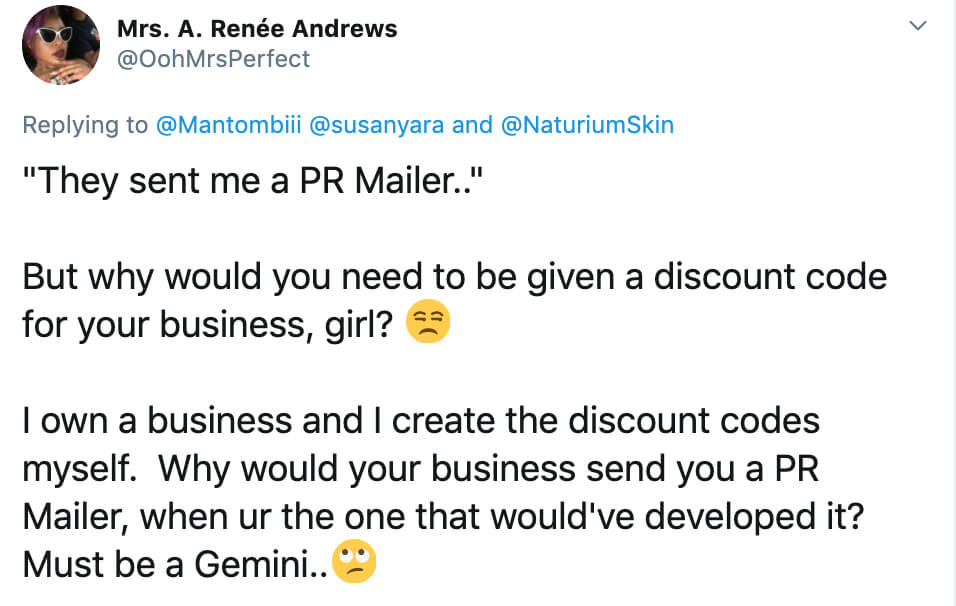 Predictably, not everyone was upset by Yara's move. This is the internet, after all, so opinions quickly split into two categories. Die-hard fans of the skincare YouTuber rushed to her defense, typically leaning on praise of her new brand and her creative approach to marketing as reasoning.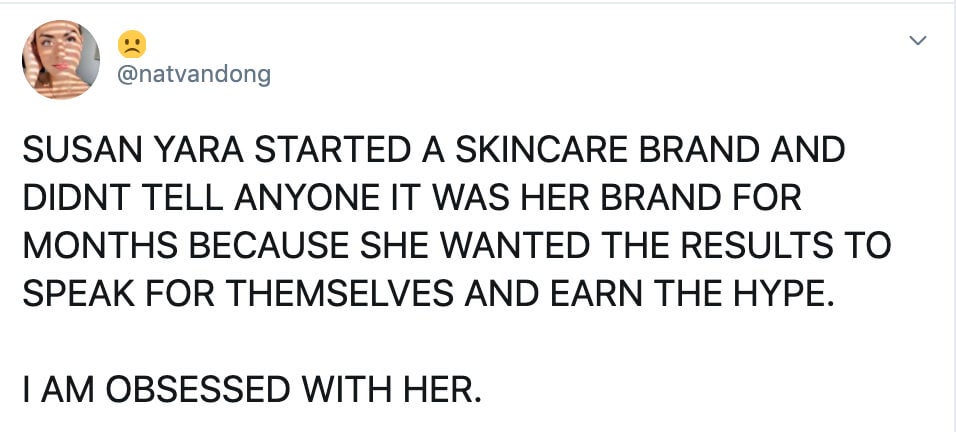 The majority of the skincare community, however, appears to have written Yara off. Her decision to ignore transparency when launching her new line felt too deceptive for many of them to ignore. Subscribers have been trickling away from her YouTube channel for days, but her following is still strong. Time will tell if her non-traditional approach to launching Naturium will sink her for good, or merely serve as a learning experience.
Yara did not respond to a request for comment before publication.
READ MORE: