Far-right personality and Proud Boys founder Gavin McInnes has been allegedly banned from YouTube due to violating the platform's community guidelines on "glorifying or inciting violence."
In a message posted on Telegram Monday afternoon, McInnes said that YouTube had booted him from its platform.
"I'm kicked off YouTube y'all," he wrote. "I'm told they are also going after accts that feature me in any positive light."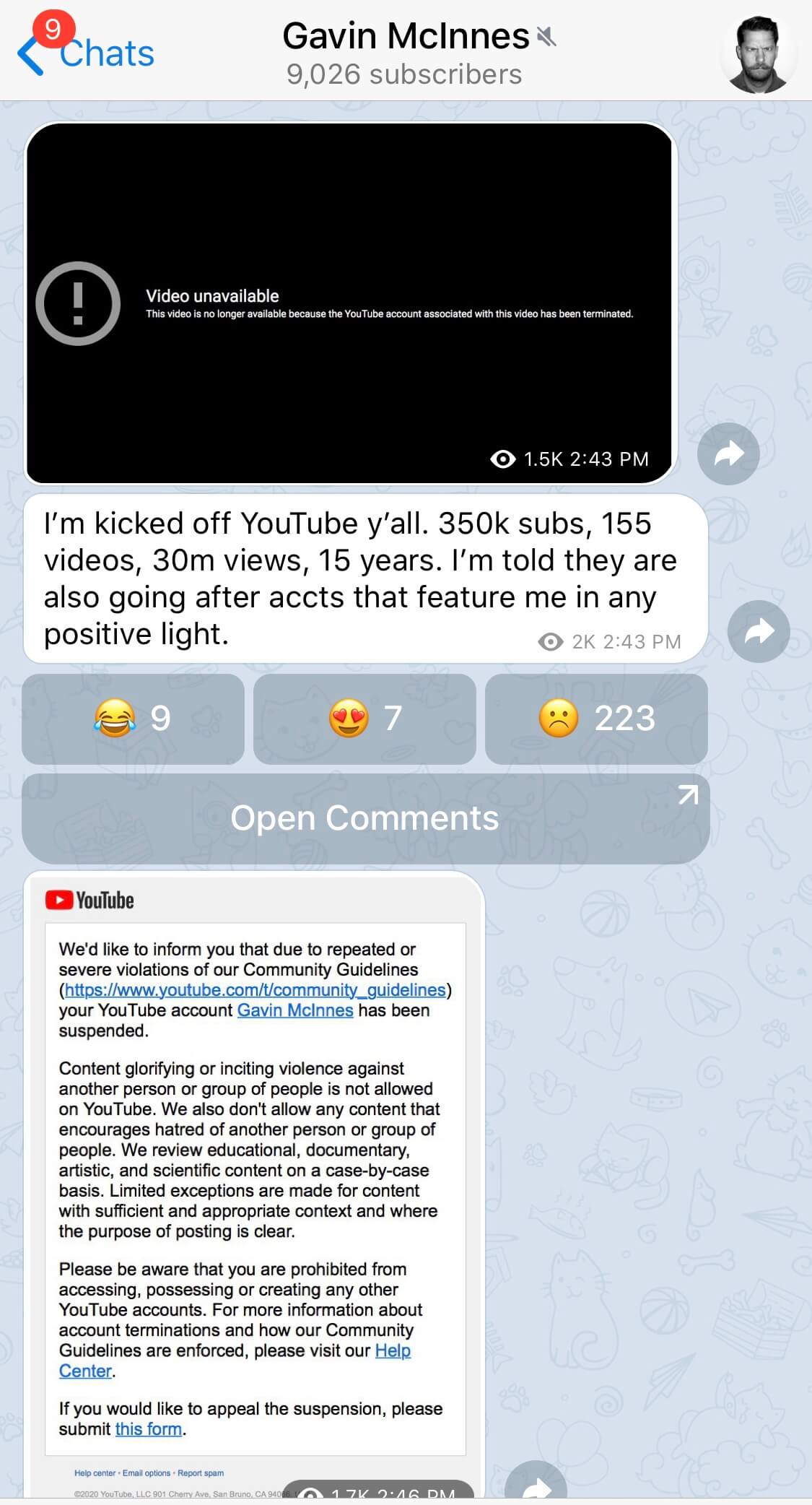 McInnes, who co-founded Vice magazine in 1994, posted the notice from YouTube. In it, the tech company stated he was suspended due to "repeated or severe violations of our Community Guidelines."
The notice from YouTube goes onto explain that the platform has a strict policy against "content glorifying or inciting violence against another person or group of people."
At the time of his permeant suspension, the right-wing commentator claimed on Telegram to have had 350,000 subscribers and over 30 million total views on YouTube.
The far-right pundit had previously been booted from online media platforms such as Twitter and Facebook.
McInnes, in recent months, has created an alternative video streaming platform where other far-right personalities, such as anti-Muslim conspiracy theorist Laura Loomer and pro-Trump troll Jacob Wohl, have their own programming slots.
It appears that YouTube previously banned McInnes in 2018 for copyright infringement.
In June 2019, the company updated its hate speech policy to ban content that promotes the superiority of a specific group of people.
"We have strict policies that prohibit hate speech on YouTube," a YouTube spokesperson told the Daily Dot. "We terminate channels that repeatedly or egregiously violate our policies." 
Update 7:18 p.m. CT, June 22: The story has been updated to include a statement from YouTube.
READ MORE: