Super Mario Maker almost single-handedly saved the Wii U.

Nintendo's experimental home console had a significant lack of exciting exclusive software that justified its clunky, tablet-like controller until this DIY level designer launched in 2015 and birthed a passionate, imaginative community. Since the day Super Mario Maker hit, players have been creating, commenting, streaming, and sharing some of the most bizarre, brilliant, and baffling levels in any platformer I've ever seen. The "Mario Makers" of the world had no ceiling on how inventive and elaborate their visions could be. They have spent years working around the technical limitations of the game's user interface and processing power to achieve challenges on par with even the most experienced Nintendo programmers. 
But something was lost when Miiverse shut down for good on Nov. 8, 2018. 
The jovial, unpredictable nature of user comments popping up on levels added a unique, personal touch to Super Mario Maker's open-source inspirations. Their loss was felt. We've known a sequel was headed to the Switch for some time, but the eerie emptiness of the Wii U's community still felt significant. 
It is important to dwell on Mario Maker's history as the second title launches—as its future is a serious question. 
Looking at Super Mario Maker 2, you can't deny that it certainly has more content than its predecessor: more art styles to play with; more items to include in stages; more control over the verticality of environments, slopes, cars, and costumes; and a fully crafted story mode with unique individual levels.
These Nintendo-created puzzles are varied and often more challenging than I expected. The story mode finds Mario tasked with rebuilding Peach's castle after a comical setup, by taking on jobs from various denizens of the Mushroom Kingdom. Across every different art style, core mechanic, and playful puzzle, the player is meant to learn the fundamentals of what makes an interesting Super Mario level. Maybe it's a course that requires the plumber's feet to never leave the ground. Perhaps it's an overwhelming arena of oversized enemies. What you're meant to take away, it feels like, is that anything can be a good design.
And Super Mario Maker 2's even more robust creation suite allows you to build on top of this meaty selection of platforming-focused stages.
What's new in this sequel? For one, slopes, which allow players to mess with the verticality of straightforward levels in a fun way. Similarly, the addition of a vehicle is sure to lead to a flux of high-speed, chaotic courses. The new 3D World art style is unfortunately separate from the others, meaning you can't switch between them after you start building, but it brings its own unique mechanics. Along with a gorgeous visual flair, this design adds Cat suits and more options for Mario's moment-to-moment movement options.
All things considered, creation is much more manageable this time around. There's an excellent, elaborate tutorial that walks players through the basic principles of level design—though it is tucked away in the main menu. With responsive section bars and wheels running along the screen, it's easy to drag and drop to your heart's desire.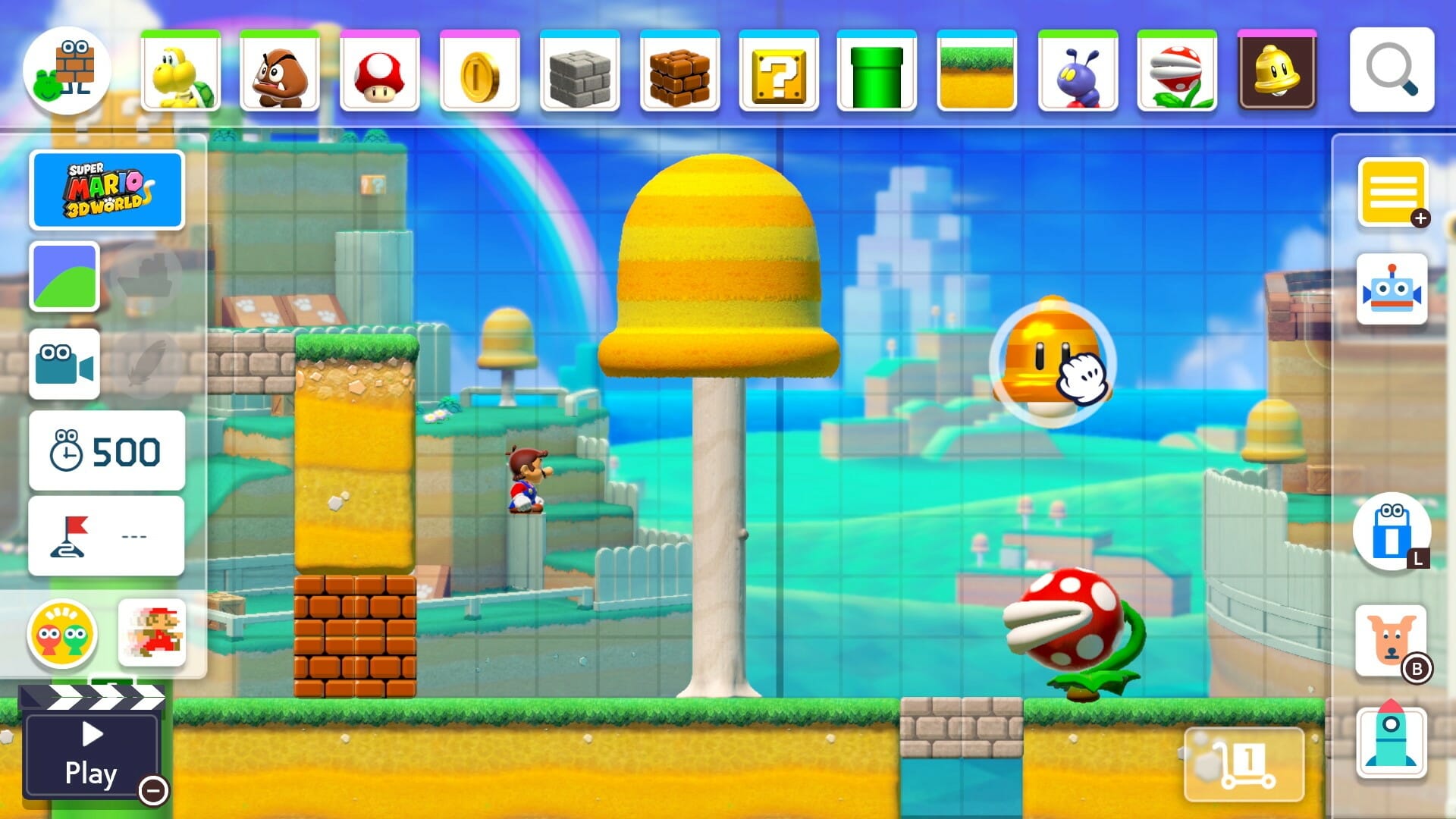 Though the game has only been in players' hands for a few days now, the scope of levels to sample online is mind-boggling. Looking through the most popular courses uploaded to the Mario Maker leaderboards, you'll come across short, intense courses meant to challenge speed as well as daunting, expansive worlds and everything in between. The community aspect of Mario Maker gives the game life and is really the most important feature.
Right now, Super Mario Maker 2 is bustling. My social media feeds are filled with codes to share creations, videos highlighting glitches and exploits, and helpful tips for budding designers. Everywhere I look, there is a fervor around the staggering number of creative, playful stages players have crafted. Navigating the interface in Super Mario Maker 2 allows you to search for a level by individual code or through the profile of its creator. There are also tags that allow players to suggest to others what a creation might include. Looking for a challenging, precise platforming challenge? Scroll through the "Hard" tag. Want to explore a maze full of Bullet Bills? You're likely to find something under "Themed."
As the number of players building with Super Mario Maker 2 grows, the community will surely change to adapt more of the hardcore audience. The latter days of Super Mario Maker saw a flush of tough, almost unbeatable levels meant to test the most-dedicated holdouts. These frustrating, difficult levels (inspired by the Kaizo series of hacked Mario games) kept the original alive for years past the Wii U's expiration date. Maybe we should have seen it coming, but the game became something totally different after most casual players dropped off.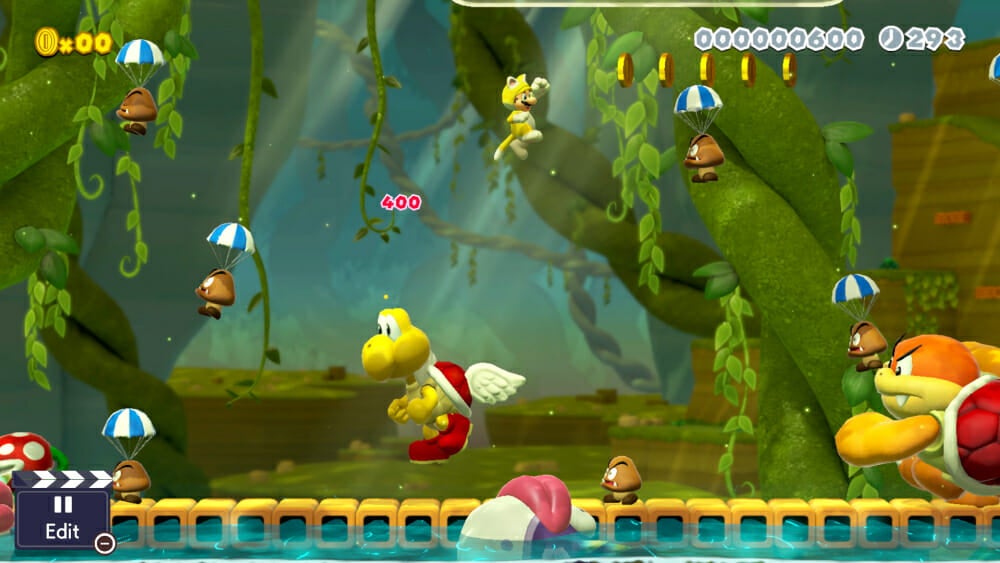 This is exactly why the issues of Nintendo's history with online support have me so worried about Mario Maker 2. Will this level of creative freedom be preserved indefinitely? Evidence suggests not. A few months after the original Mario Maker hit, levels started disappearing due to "low play count." It set the precedent that anything you made in Super Mario Maker could be taken down at a moment's notice.
Those doubts aside, Super Mario Maker 2 is not without frustrations. Players who want to build in handheld mode should invest in a stylus as soon as possible. While the interface is well-designed, the Switch's touch screen has never been comfortable for sustained use with one's fingers. Additionally, the new multiplayer and co-op features mostly feel like just another bullet point the game can include on the back of the box, as they aren't the most substantive. Building with a friend locally is great, but Nintendo's shoddy online service makes playing around the world feel more like a chore than a joyous collaboration.
At the moment, it's tough not to encourage every Nintendo Switch owner to try out Mario Maker 2. With massive potential, an open sandbox of tools, and plenty of great content to dive into, this really is a full package. Scrolling through player-created courses is constantly surprising and impressive. Who knows what Super Mario Maker 2's scene looks like one year from now. Hopefully, the game can only continue to get better as more creators get their hands on it. But it's off to a great start.
4/5 
Super Mario Maker 2 is available now on Nintendo Switch. This review was written based on a version of the game provided by the publisher.