TikTokers are vowing to never order through a Starbucks drive-thru again after an employee on TikTok revealed a "secret" about the chain.
In a now-viral video, which has been viewed over 1.4 million times, a user named Zander, @zandergjura, reveals how every employee in the store with a headset on can hear a drive-thru customer's order. In the video, Zander points out how every employee is wearing a headset. "As you can see, she's wearing one. He's also wearing one. I'm wearing one. And the two people in the back are wearing one. That means we can all hear you while you order your drink in the drive-thru," he says, implying the headsets are all connected.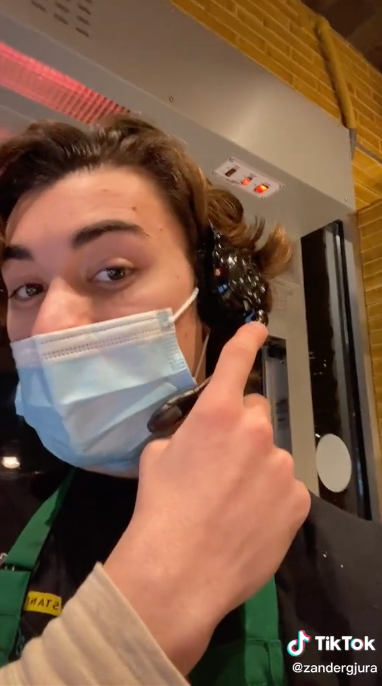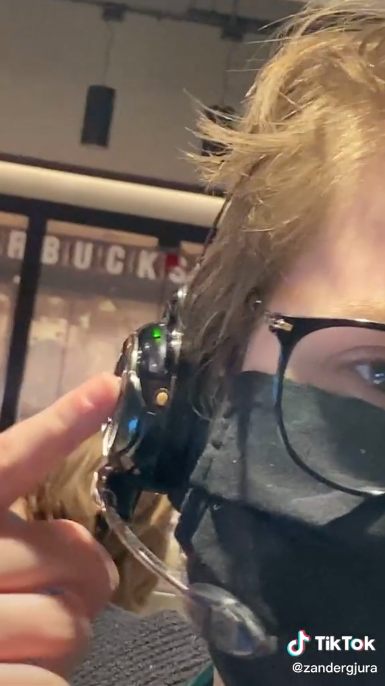 "And yes we do sometimes make fun of your drink," part of Zander's caption reads.
While one user pointed out that "this is how most drive-thrus work," most viewers were blissfully unaware and are blown away by the revelation. 
"My social anxiety will no longer let me go to the drive-thru," a TikToker wrote.
"Never going again," another commented.
"Thank you for ruining Starbucks for me," another added.
"So that means everyone heard me say 'venti fry' instead of 'venti chai?'" one quipped.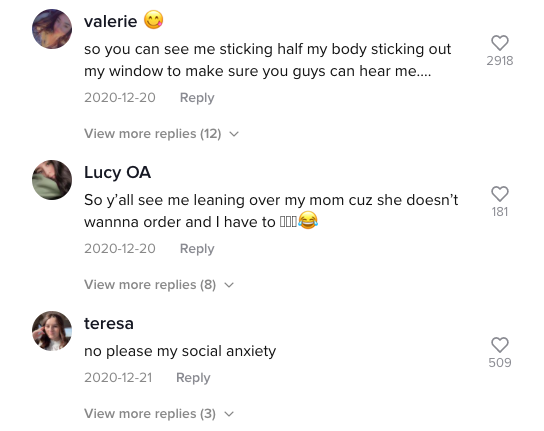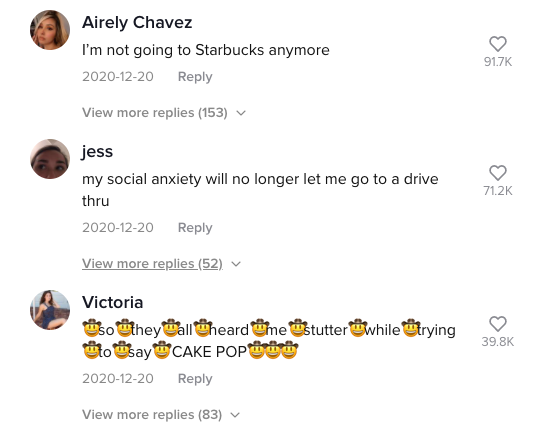 For those who aren't swearing off drive-thrus anytime soon, Zander wishes them "good luck."
This isn't the first of Zander's revelations to make customers feel self-conscious about ordering via the drive-thru. In an earlier video, Zander explains how employees can also see drive-thru customers as they order. "Nooo not u guys seeing me from that angle," one user said at the time.
However, Zander isn't just using TikTok to create fear-inducing behind-the-scenes content. In another video, Zander reveals what the store's order screen looks like. And in another, he shows TikTokers how to make Starbucks' infamous Pink Drink.
H/T Yahoo