The viral coffee cup that appeared in a scene in Sunday night's episode of Game of Thrones is gone.
HBO digitally removed the evidence of modern catering services from the fantasy series after screengrabs of the goof spread across social media. As of Tuesday morning, the to-go coffee cup no longer appears on a table in front of Daenerys Targaryen in "The Last of the Starks" on HBO Now and HBO Go.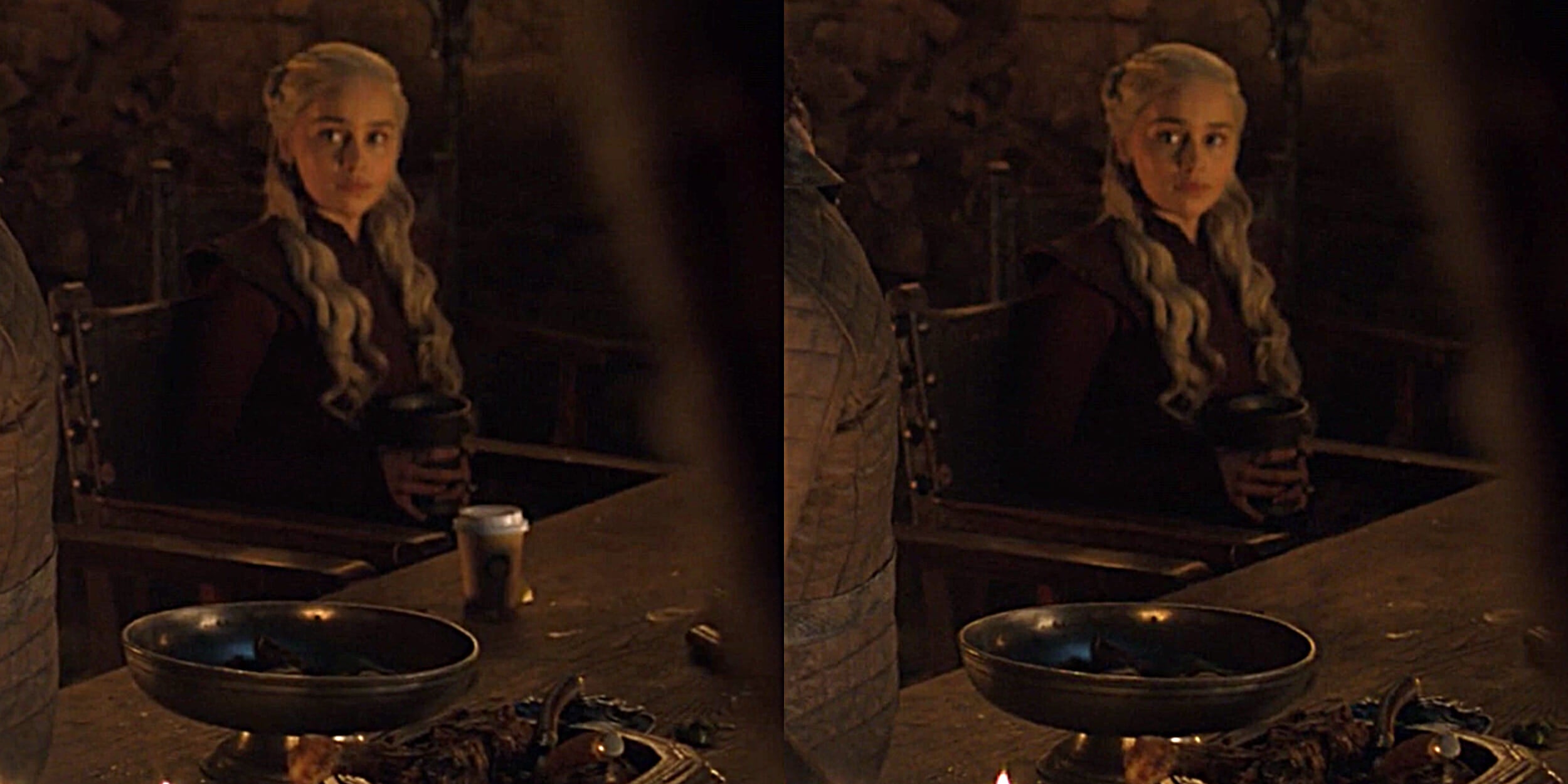 The cup, which many viewers said looked like a Starbucks-branded cup, was one of the most tweeted-about moments of the latest episode of Game of Thrones. Some couldn't believe that a series with a $90-million budget for its eighth and final season would be so careless as to leave a to-go cup in a shot—and not notice it was there before the episode aired. The cup was the subject of many memes.
3 ways to watch Game of Thrones for free
In a statement on Monday, HBO gave a tongue-in-cheek response to the coffee cup: "The latte that appeared in the episode was a mistake. Daenerys had ordered an herbal tea."
Starbucks, seemingly happy to cash in on accidental product placement, tweeted "TBH we're surprised she didn't order a Dragon Drink"—referring to Daenerys.
TBH we're surprised she didn't order a Dragon Drink.

— Starbucks Coffee (@Starbucks) May 6, 2019
Despite all the attention, HBO quickly removed the cup from the scene. Personally, I think the company should have left it in, as the episode is now known as the "Starbucks cup episode." Let's pour one out for the coffee cup.
READ MORE:
---
NOW HEAR THIS:
How linguist David J. Peterson created the Dothraki and Valyrian languages for Game of Thrones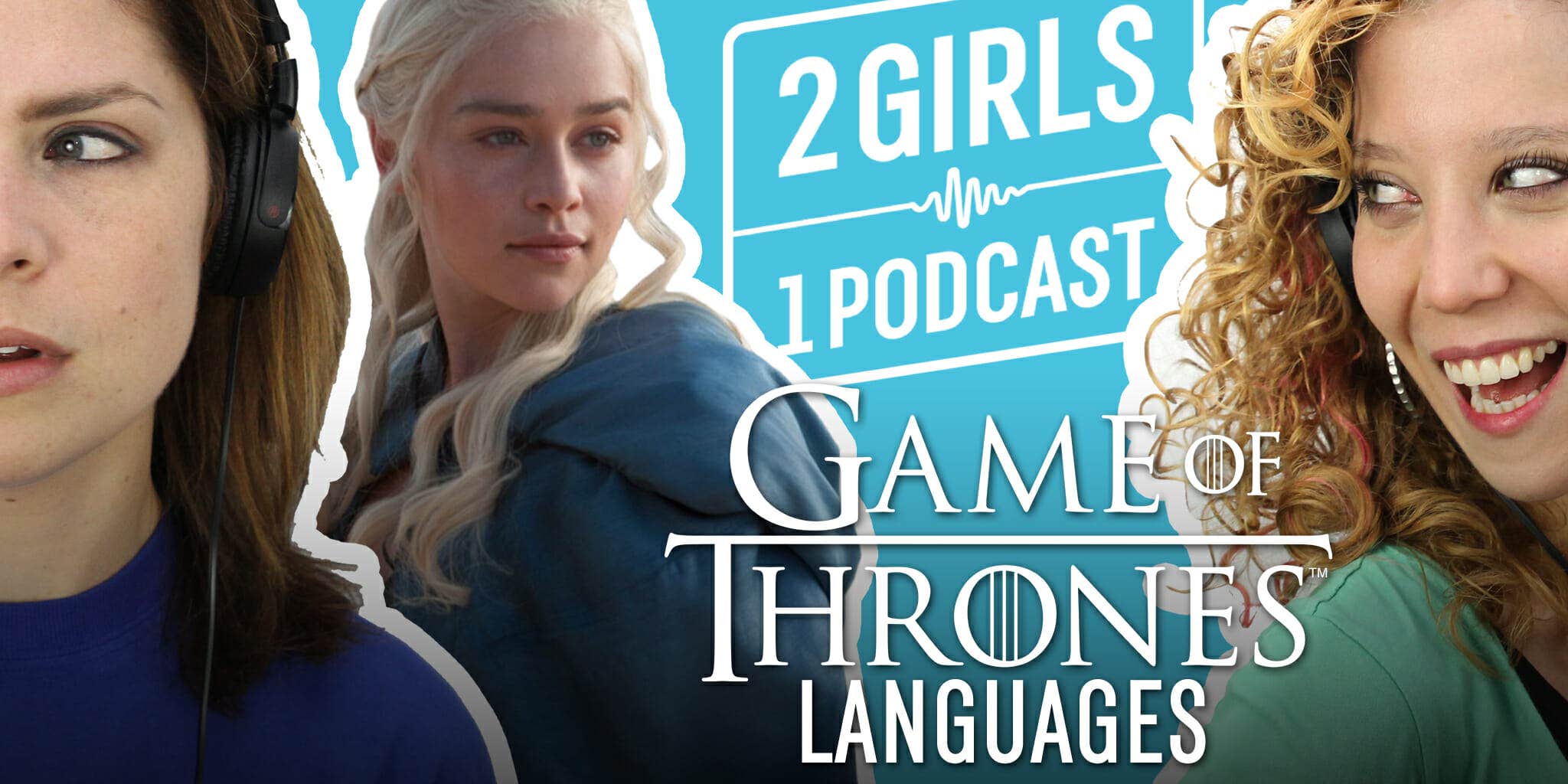 Introducing 2 GIRLS 1 PODCAST, a weekly comedy show where Alli Goldberg and Jen Jamula (two actors who perform bizarre internet content on stage) have hilarious and humanizing conversations with Bronies, top Reddit mods, professional ticklers, video game archaeologists, dating app engineers, adult babies, cuddling specialists, vampires, Jedi, living dolls, and more.
Subscribe to 2 GIRLS 1 PODCAST in your favorite podcast app.
---