What does that cup know?
Sunday night's Game of Thrones episode was 90 minutes of mean-mugging and heartbreak, plus some added frustration for fans who feel like the show is just retreading old storylines. But on Monday morning more people were talking about what appears to be a Starbucks coffee cup that was left in the post-Battle of Winterfell celebration scene, on the table in front of Daenerys.
They really took 2 years to make 6 episodes and left a Starbucks cup in a scene #GameofThrones pic.twitter.com/90Li696AmM

— Allison Minick (@Allison_Minick) May 6, 2019
While theories about its origin—product placement, laziness—circulated, an HBO behind-the-scenes featurette illuminated the feast scene a bit more. Production crew notes how difficult it was to shoot that scene, and in several shots of the table, the coffee cup is not visible. More damning, showrunners David Benioff and D.B. Weiss played wildlings celebrating to Tormund's right, in the scene where he's giving Jon Snow the ol' "good game" while Daenerys watches, which means they could have seen the cup if it was the same shot. Was the production schedule that hectic that someone missed a coffee cup in the shot? Or was it just TOO DARK?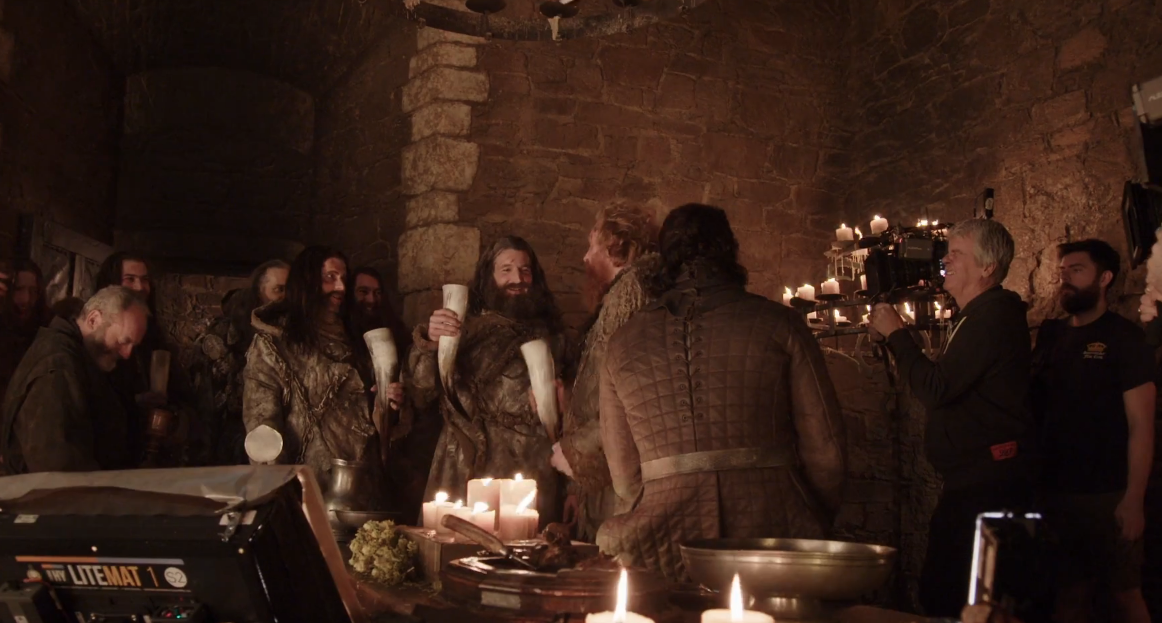 Or was it just a Brank? (A Bran prank.)
bran saw that starbucks cup but didn't tell anyone

— Brandy Jensen (@BrandyLJensen) May 6, 2019
Some people wondered why Starbucks—if that is indeed its cup—hadn't taken full brand advantage of the situation, after "Starbucks Cup" became a trending topic on Monday.
the fact that @Starbucks has yet to tweet about the GOT cup cameo makes me think that the showrunners 1) knew about the mistake 2) warned the company it was going to air, and 3) politely asked them not to say anything about it. (i have reached out to starbucks for comment)

— alyssa bereznak (@alyssabereznak) May 6, 2019
In an email to Variety, Game of Thrones' art director Hauke Richter said that these types of gaffes aren't uncommon on set and that it was "so blown out of proportion [because] it has not happened with Thrones so far." But, as was pointed out, coffee has ended up in an earlier season.
Everyone freaking out about the Starbucks cup in a Game of Thrones episode is also forgetting about this masterpiece of television from a few seasons ago pic.twitter.com/qADPueM9Fu

— Pixlriffs 🎮 (@Pixlriffs) May 6, 2019
We've reached out to HBO and Starbucks for comment.
Update 2:53pm CT, May 6: Game of Thrones executive producer Bernie Caulfield told WNYC that the cup was probably a mistake, adding, "We're sorry!" Starbucks also finally tweeted about the gaffe, stating, "TBH we're surprised she didn't order a Dragon Drink," referring to a new drink that is not GoT-related but contains dragonfruit.
Update 3:32pm CT, May 6: A statement from HBO confirms the mistake: "The latte that appeared in the episode was a mistake. Daenerys had ordered an herbal tea."
READ MORE:
Need more news from beyond the Wall? Sign up here to receive our weekly Game of Thrones newsletter from in-house expert Michelle Jaworski.
H/T Decider 
---
NOW HEAR THIS:
How linguist David J. Peterson created the Dothraki and Valyrian languages for Game of Thrones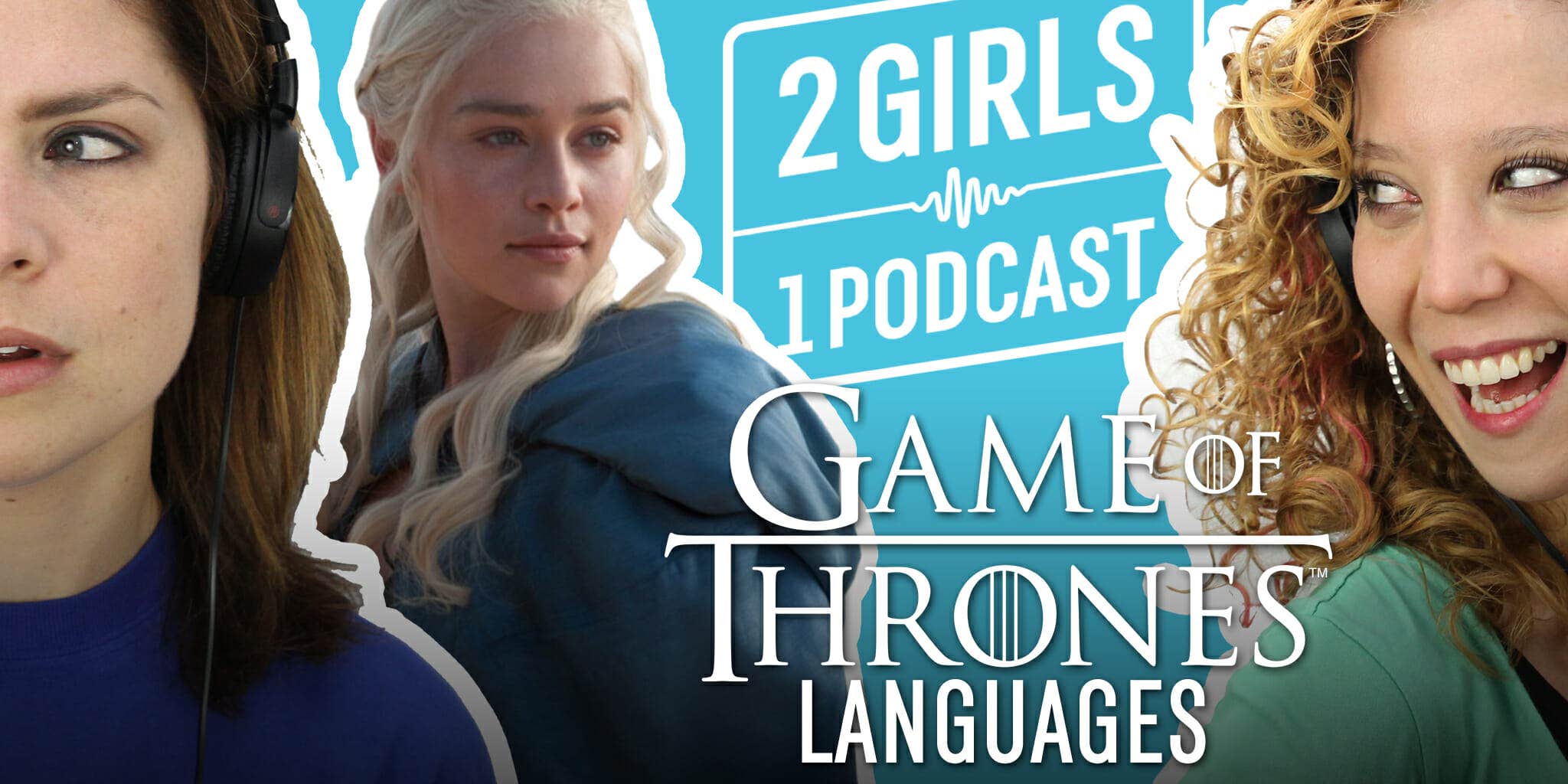 Introducing 2 GIRLS 1 PODCAST, a weekly comedy show where Alli Goldberg and Jen Jamula (two actors who perform bizarre internet content on stage) have hilarious and humanizing conversations with Bronies, top Reddit mods, professional ticklers, video game archaeologists, dating app engineers, adult babies, cuddling specialists, vampires, Jedi, living dolls, and more.
Subscribe to 2 GIRLS 1 PODCAST in your favorite podcast app.
---