In 2017, we've come to expect that anyone we choose to venerate online will let us down in some way. The latest human meme to anger fans with a misstep is Salt Bae, aka Turkish restaurateur Nusret Gökçe. Gökçe rose to fame in January thanks to a sexy photo showing him sprinkling salt on a cut of meat, then expanded his steakhouse chain into the U.S. He opened locations in New York and in Miami. It's that last one that's causing some controversy.
Miami is known for its large population of Cuban-Americans, many of whom are exiles from Cuba. Miami's Cubans understandably have strong feelings about former dictator Fidel Castro and his regime. In fact, Castro's death was basically a holiday in Miami. That's why this year-old photo of Salt Bae dressed as dictator Fidel Castro isn't a great look for his Miami restaurant: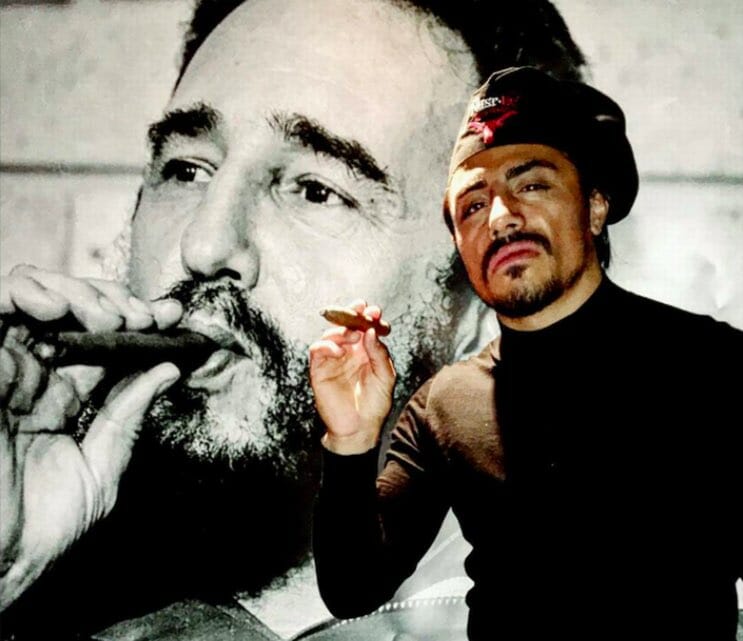 Some told the Miami Herald the photo was "a slap in the face," and others said they'd cancel their reservations at Nusr-et Miami. Commenters on the photo couldn't believe someone opening a restaurant in the city would be so ignorant of its history and culture.
When the Herald tried to reach Salt Bae for comment, he didn't respond. He did, however, delete the offending photo.
It doesn't seem Salt Bae has gone full Milkshake Duck here—as someone not from the Americas, his lack of cultural knowledge might be forgivable. However, the success of his Miami location might hinge on how he handles his first bit of bad PR after a year of nearly universal acclaim.