Redditors use the Confession Bear meme to share dark secrets. One even went so far as to confess a murder with it. Lately, though, it's been a feeble batch of "controversial" opinions geared toward sympathy upvotes, like this top post: "I never watch YouTube links on Reddit." 
Now Reddit is conducting an experiment to see if its largest meme forum, r/AdviceAnimals, is better off without the Malayan sun bear.
"These types of memes are almost never used correctly," wrote former AdviceAnimals moderator ManWithoutModem. "They are just terrible … they pander to the hivemind to upvote them because they agree. … They get blind upvotes, and shitty posts get upvoted more."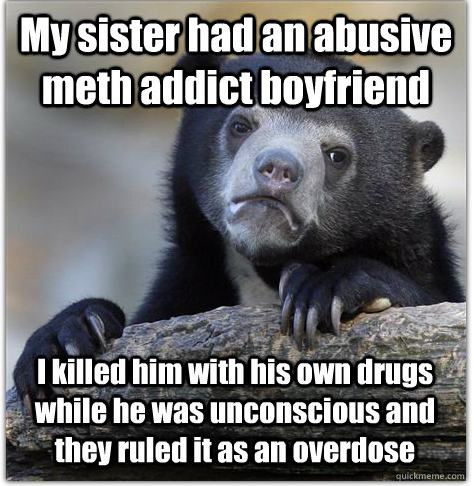 The Confession Bear ban is just the latest effort moderators have taken to improve content on the subreddit.
On June 23, manwithoutmodem partnered with two other redditors to have Reddit's most popular meme generator, Quickmeme, banned from the entire site for vote manipulation and spamming.
On Aug. 8, AdviceAnimals moderators banned Meme Generator for the same reasons.
The subreddit-wide Confession Bear ban began Monday and will end Sunday. And so far, AdviceAnimals, which boasts 3 million users, has taken it pretty well.
"Finally… I can come to this subreddit and see some different memes," SurrealSage commented. "I am loving this week so far."
Illustration by Fernando Alfonso III