My Hero Academia has taken the world of anime by storm, and for good reason. In February 2018, My Hero Academia's manga version outsold Dragon Ball Super, One Piece, and RWBY, according to the NPD BookScan report. Now MHA fans have one more morsel to look forward to in the form of a My Hero Academia movie titled My Hero Academia: Two Heroes.
Here's everything you need to know before My Hero Academia: Two Heroes comes to a theater near you.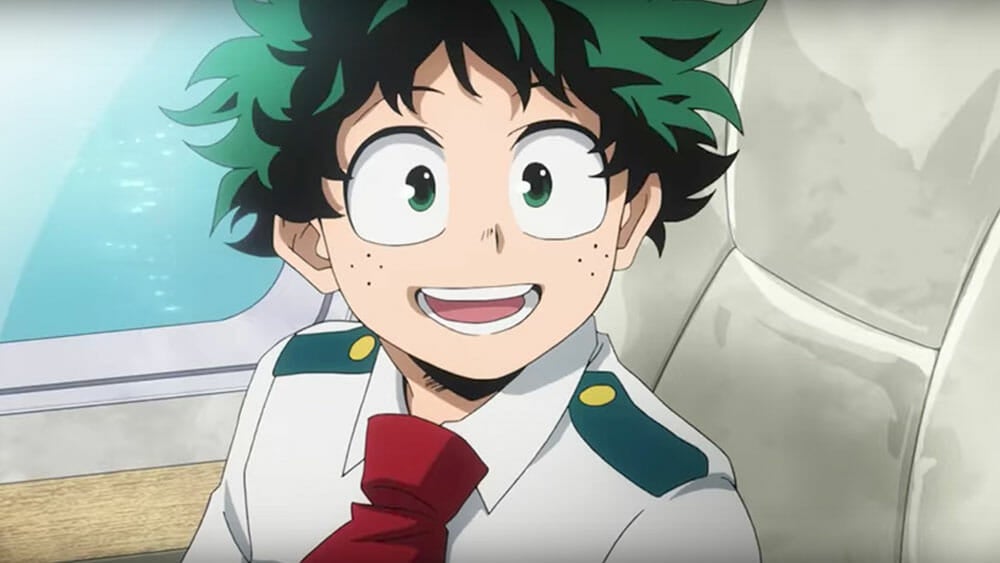 My Hero Academia is an ongoing manga series. Kohei Horikoshi started writing the series in 2014, and it was adapted into an anime two years later in 2016.
In the sprawling world of My Hero Academia, around 90 percent of all people on Earth develop superpowers (called "Quirks") during puberty. Most people use their powers for simple tasks like cooking or cleaning (a flambe' is much easier when you breathe fire), but lots of others apply for superhero high school and get slotted into public service jobs.
READ MORE:
Enter Izuku Midoriya, or "Deku" to his peers and bullies. He's your typical bright-eyed anime boy protagonist, and he's been obsessed with becoming a beacon of superhero justice, just like his icon, All Might, the world's greatest hero. One catch, though: Deku is one of the few poor souls born without powers, dooming him to a life of mediocrity. Fortune favors Deku one day when he's rescued by the larger-than-life All Might, who it turns out is secretly a sickly looking twig of a man. But All Might recognizes something great in Deku's bravery, transfers a portion of his power over to him, and gets him enrolled in the best hero school around.
What follows is a series of arcs that explore Deku's growth into the greatest hero of all time, the life of superhero students, and a league of villains' plans for reshaping the world of heroes. It's good stuff.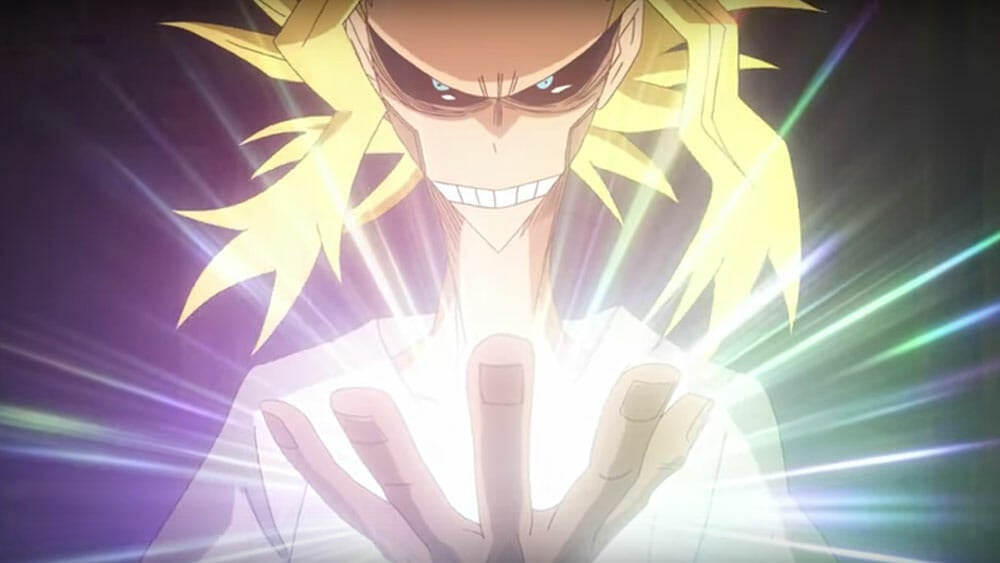 My Hero Academia: Two Heroes plot
Most anime movies are fairly self-contained adventures that don't impact the actual show (just in case someone missed it), and Two Heroes looks like it won't be an exception. Deku and All Might are invited to the I-Expo, the world's largest Quirk exhibition. Think Comic-Con for the actual heroes that Comic-Con is based on. While there, Deku meets a girl named Melissa, who was born without a Quirk just like him. Before long, the expo's security is hacked by a team of supervillains looking to overthrow hero society, and it's up to All Might, Deku, and the rest of Class 1-A to save the day.
READ MORE:
My Hero Academia: Two Heroes trailer
Only one trailer for the My Hero Academia has been released to date, and it's about what you would expect for a 30-second teaser.
My Hero Academia movie release date
Funimation will be bringing Two Heroes stateside starting Sept. 26, just two months after the Japanese release. Fans who prefer to read subtitles alongside the original Japanese voice actors can see the film on Sept. 26 and Oct. 2. Those who prefer the English voice actors can watch it on September 25, 27, and 29.
Funimation will be bringing it to over 400 theaters across North America. Funimation has yet to specific theaters for screenings. 
Editor's note: This article is regularly updated for relevance.