Over the last couple of years, we've seen brands increasingly use memes and internet slang to try to stay relevant and connect with a younger audience. Companies like Netflix write tweets in the first person, and fast-food franchises like Wendy's orchestrate viral moments by communicating with other food brands. Every brand tries to stay on top of the latest meme—or even push a meme that begins on its platform (like Netflix's Birdbox). But when a brand shares a meme on a social channel like Twitter or Instagram, the meme often becomes uncool or dies off.
"Brands will never be a part of internet culture and meme culture," said rapper and meme creator Ka5sh on Sunday at SXSW. "They will always be outliers.
"99 percent of the time, if a brand gets a hold of a meme, it ends it immediately," he said.
Ka5sh spoke on a panel about brands getting in on meme culture, called "Wacko World and the Rise of Memelord Brands," along with Amelia Hall of Snapchat/Snap Inc. and Brad Zeff of Giphy. The panel was moderated by Sarah Rabia of TBWA. A large majority of the panel was spent discussing the future of brands meme'ing and leveraging weird, niche internet culture for clicks and engagement.
Zeff said that it's "inevitable" that brands will continue following younger audiences on whichever social platform they're using.
"I love brands," said Zeff. "Brands are part of our culture."
But the challenge, Zeff said, is for brands to not "treat every interaction [online] like a transaction."
The line between what is a brand and what is a person is also becoming blurred, he added. And it's often difficult to find out what is and isn't branded content.
When a brand tries to attach itself to an identify and try to come off as "woke," it doesn't "ring true" or feel organic, Zeff said.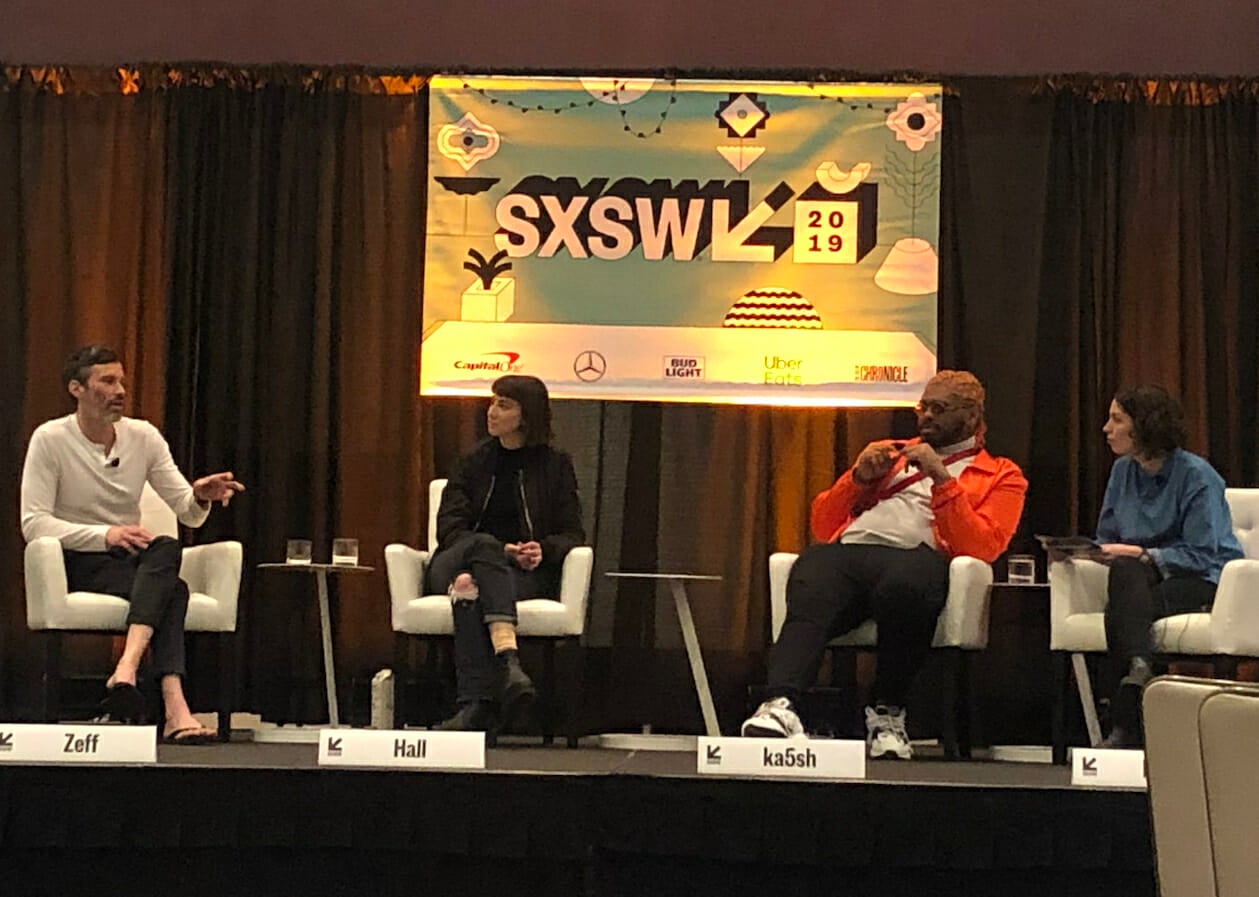 But the upside of brands sharing memes is that it normalizes being weird on the internet, said Amelia Hall.
"The more media weight [brands] put behind [a meme], the more it allows people to be themselves and feel OK with their weirdness," she said. "Brands do play a big part in normalizing culture."
Weird culture has always existed, but the difference now is that people are being upfront with their weirdness, said Hall. "People were just closeted weird before—when it wasn't acceptable to talk about your love of My Little Pony and be a programmer dude."
So what does the future look like for brands and weird internet culture? The panelists all thought that brands will clearly try to get inside more niche spaces online. We can't stop it; all we can do it learn to co-exist. Be prepared for some truly strange pairings.
"McDonald's is probably going to get into K-pop," said Ka5sh. "Things that shouldn't mix together are going to start happening."
READ MORE: