Nothing on the internet remains wholesome for long, and Keaton Jones' story is no exception. This week a video of the Tennessee boy describing his school bullies went viral, prompting an outpouring of social media support from celebrities who were moved with compassion at Jones' plight, as well as a since-deactivated GoFundMe account that rose more than $60,000 for the boy's family.
But shortly thereafter, unsavory details about Jones' family began to emerge.
Keaton, will you've my guest at the Premiere of #InfinityWar too? I think you are about one of the coolest kids I have ever seen! Can't wait to meet you in person, pal. Forget those ignorant kids. One day, very soon, they are going to feel pretty stupid for this. https://t.co/BqJLxu25GN

— Mark Ruffalo (@MarkRuffalo) December 11, 2017
People scrounged up Facebook photos of his mother, Kimberly Jones, posing with a Confederate flag, as well as a post from two weeks after the Charlottesville white supremacist rally in which she told "butt hurt Americans" to "stop crying." People began to question whether the video she posted of her son was just a get-rich-quick scheme, and MMA fighter Joe Schilling posted a screenshot of a DM she allegedly sent him in which she wrote, "What happened to us whites sticking together and helping one of [sic] another against the predator?"
https://twitter.com/JamieOGrady/status/939542413722509312
The social media pages of Keaton's estranged father, Shawn White, surfaced on Wednesday, and they're littered with white supremacist propaganda—making Keaton Jones the biggest Milkshake Duck of the year. For the uninitiated, the web vernacular refers to people who gain sudden fame for a heartwarming story or good deed, only to be disavowed by the public as details about their seedy past emerge, often regarding their sociopolitical beliefs.
TMZ published screenshots of White's Facebook posts, including a photo that says "ARYAN PRIDE " and a meme captioned "HOLY FUCK I LOVE BEING WHITE." A shirtless mirror selfie reveals that White has the words "PURE BREED" tattooed across his chest and "WHITE PRIDE" across his stomach, as well as the letters "CWB" —a common abbreviation for the Crazy White Boy gang—on his neck.
The meme posts date back to 2014, and TMZ reports that White has been in Knox County Jail since May 2015 for a probation violation linked to a 2012 aggravated assault conviction, and is scheduled for a 2018 release. The Knox County Sheriff's Office confirmed to the Daily Dot that White remains behind bars.
If these damning facts about Keaton Jones' seemingly racist family are true, then he becomes the latest in a flurry of 2017 Milkshake Ducks. Some Twitter users have even speculated that Jones used the N-word around his classmates, though this appears to just be an internet rumor.
Ultimately he's just a poor kid, but his tragic story is what gives him the title. But he shouldn't be condemned just because of his wretched, greedy parents. Let this be a lesson to all money-grubbing opportunists trying to fabricate a sob story for their personal gain: If you have a shady past, the internet will expose you. Just like these folks: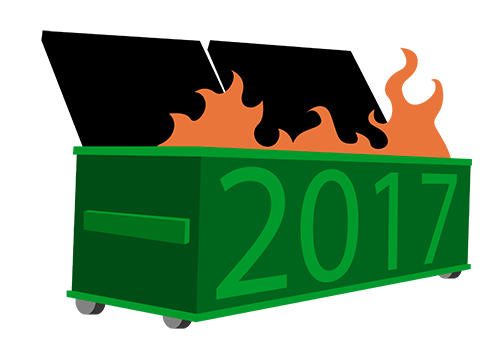 2) Tim Soret
In June, the unhallowed Milkshake Duck distinction went to video game developer Tim Soret, whose involvement in the upcoming video game The Last Night was overshadowed by his old tweets that supported Gamergate.
dunno if he's gotten any better but this is the lead dev of the last night pic.twitter.com/SVgBPsggsE

— Bobby Schroeder (@ponettplus) June 12, 2017
3) @dog_rates
In May, the proprietor of the beloved @dog_rates Twitter account infuriated conservative followers by selling "Covfefe AF" hats to benefit Planned Parenthood, then pissed off his liberal fan base by partially reneging on his promise.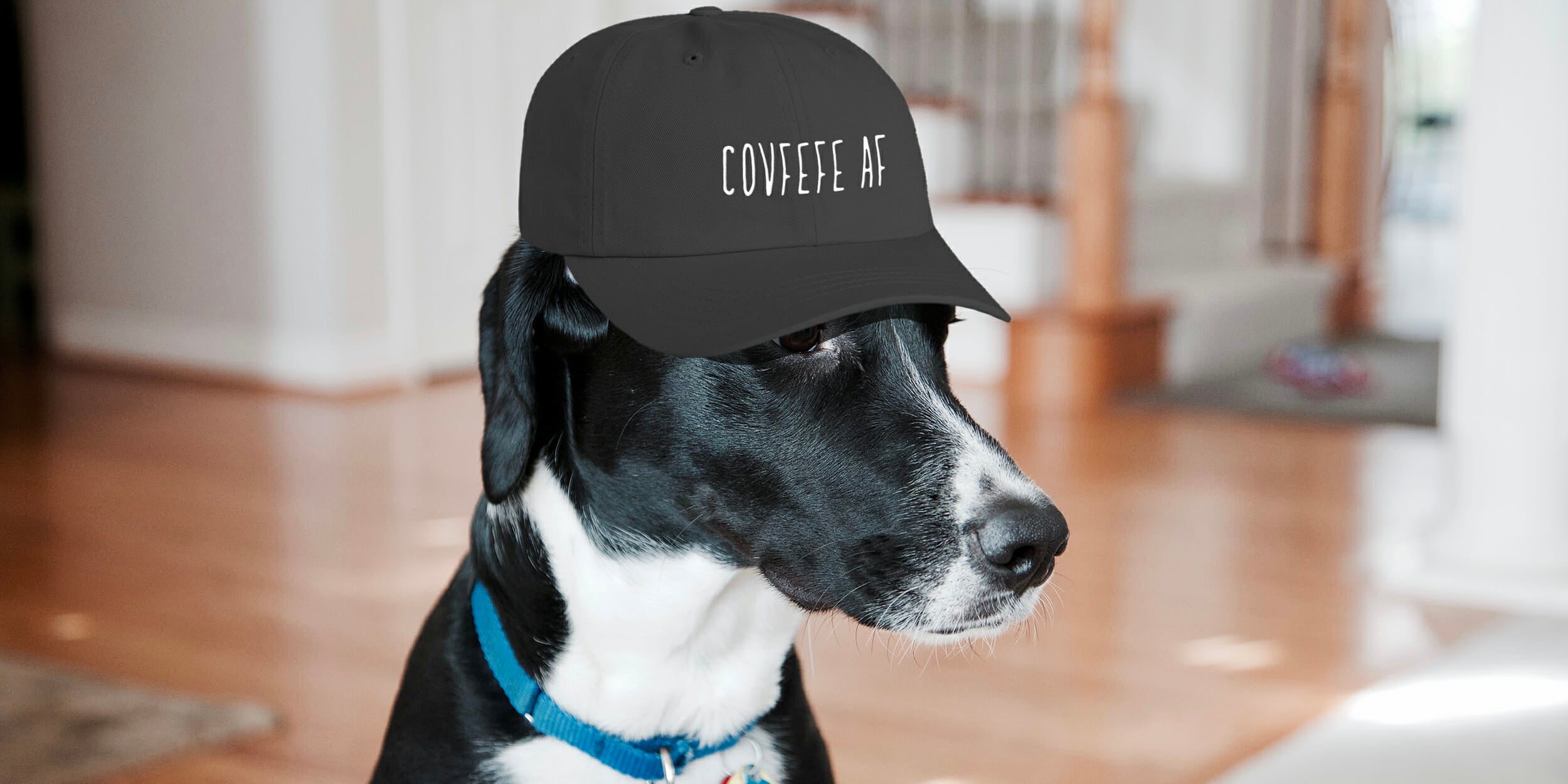 4) PWR BTTM
Lauded queer-punk duo PWR BTTM had their online footprint scrubbed on the eve of the release of their sophomore album, Pageant, after allegations of sexual abuse, predatory behavior, and anti-Semitism directed at singer Ben Hopkins surfaced. The band was being hailed by the New York Times for progressive values, and days later it was all over.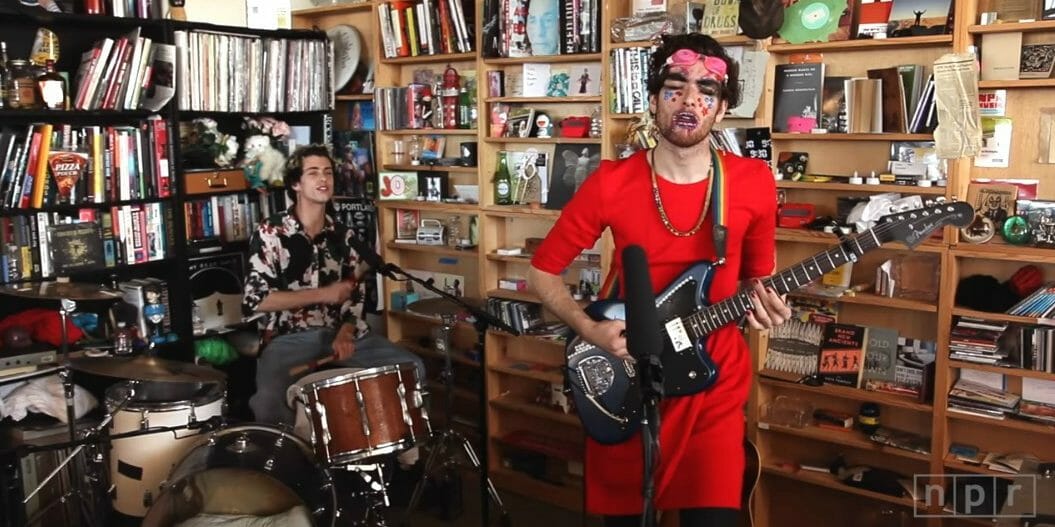 5) Gary from Chicago
It was a great live TV moment: This charming everyman walks onstage and meets celebrities during the Oscars. He's relatably square and doesn't recognize Ryan Gosling. Tragically, Gary Coe had just left prison three days prior to the ceremony. He was incarcerated 20 years for violating California's three-strikes law. His record included convictions for attempted rape, petty theft, grand theft, shoplifting, burglary, and robbery. He was a tragic reminder of America's prison industrial complex, and proof positive that Milkshake Ducks can come when you least expect them.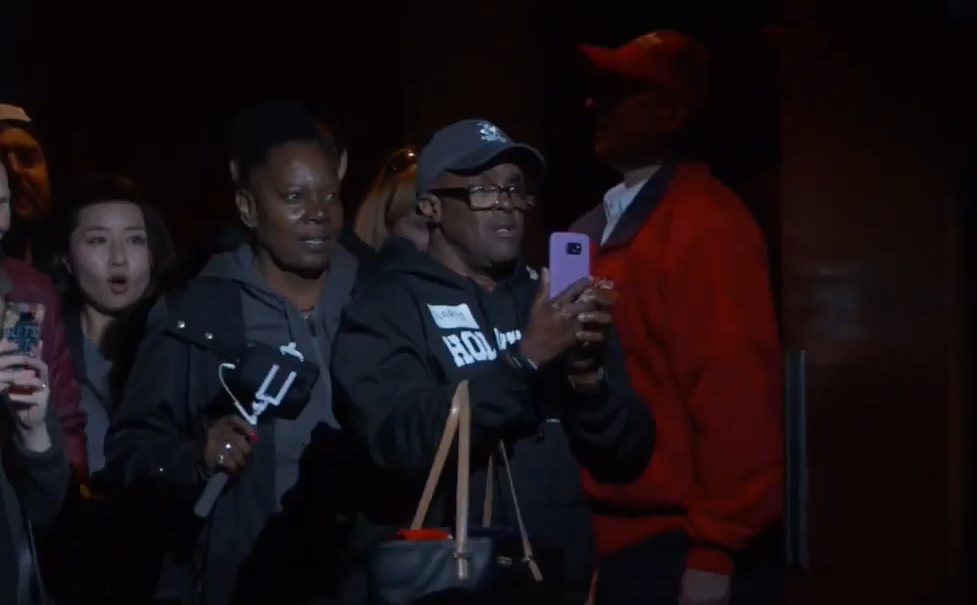 6) Mandy_Rose99
Miranda, apparently a college student, made a viral joke about bad boyfriends. It was great. Unfortunately for angry Twitter users, she was a supporter of President Donald Trump. The revelation brought a raging tide of bile her way.
He called her disgusting for a reason pic.twitter.com/pvnxdcCCUi

— violentshade (@ViolentShade) November 13, 2017
7) The guy who deleted Trump's Twitter
For liberals, the Twitter employee was a rogue folk hero who was sticking it to a bully. He forfeited his professional career to protest. Too bad Bahtiyar Duysak, the German man responsible, says he just made an apolitical mistake.