Hello! Welcome to the Friday edition of the Internet Insider, where we dissect the week online. Today:
Multiple women accuse Marilyn Manson of abuse
That One Sound: 'Good morning, Kanye'
The Golden Globes really messed up this year
---
BREAK THE INTERNET
Multiple women accuse Marilyn Manson of abuse
Note: This section contains mentions of abuse.
Early on Monday, Evan Rachel Wood and several other women publicly came forward with allegations of sexual assault and abuse against singer Brian Warner, better known as Marilyn Manson. "He started grooming me when I was a teenager and horrifically abused me for years," Wood said in an Instagram post. "I was brainwashed and manipulated into submission."
Wood had previously spoken about her experiences with sexual assault before Congress, but she did not name her abuser. People had guessed it was Manson, whom she dated and was engaged to more than a decade ago. Manson has denied the allegations, but people are pointing to a Spin magazine article from 2009 as evidence that the relationship was abusive. In the article, Manson says that, after the breakup, he called Wood 158 times in one day and cut himself on his face and hands. "I wanted to show her the pain she put me through," he said, adding that he has "fantasies every day about smashing her skull in with a sledgehammer." The article referred to Manson as an "oversharing provocateur."
Somehow, this interview was published without any concern for Wood—and Manson continued to enjoy a career that included roles on TV shows like American Gods (he was dropped from the series, along with his record label, this week). And now, as more women come forward with allegations, it leaves one big question: Why did it take so long for the entertainment industry to take Manson's behavior seriously?
—Tiffany Kelly, culture editor
---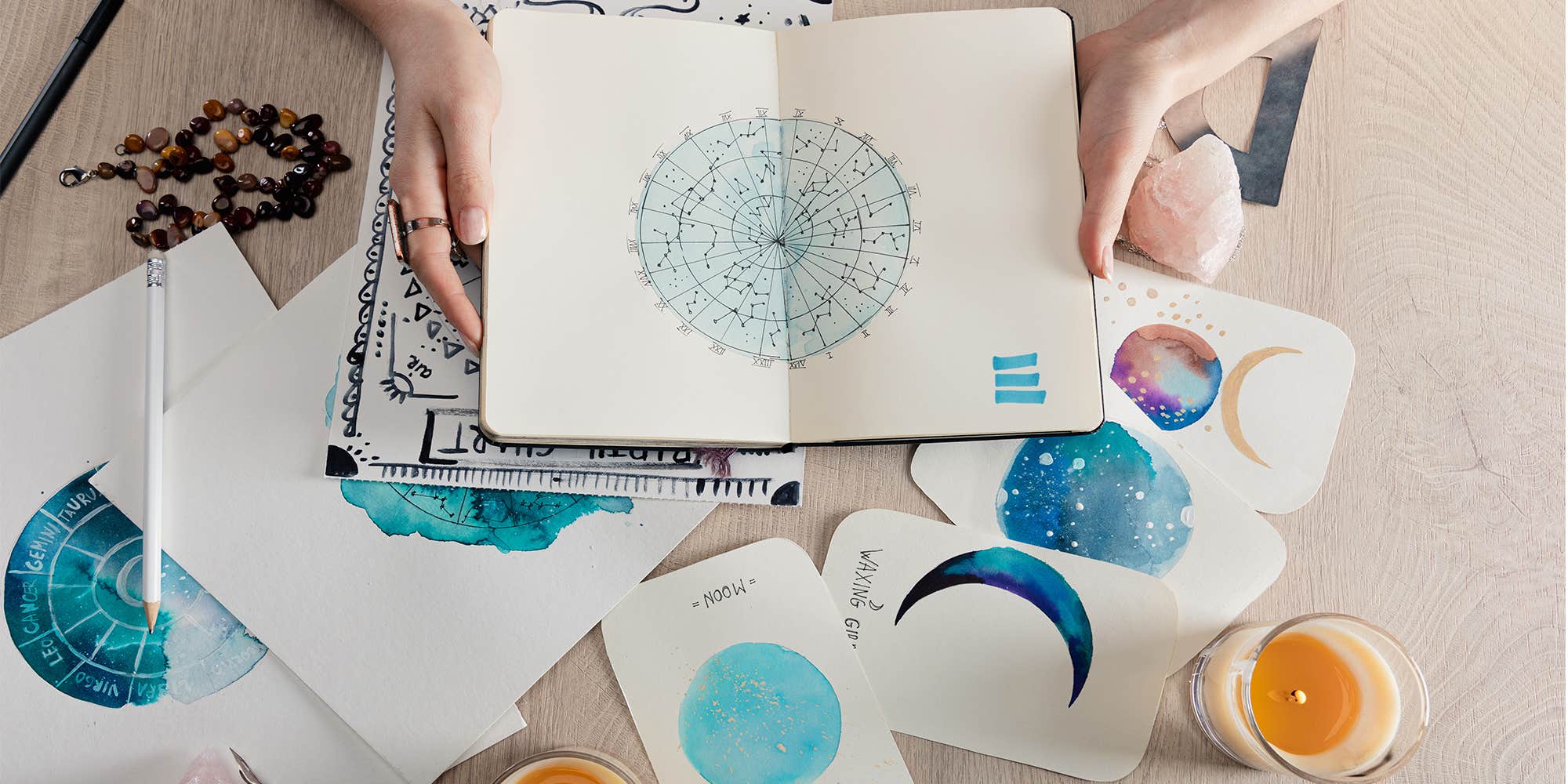 SPONSORED
If you want to learn more about astrology than just your sign (also known as your sun sign), the first thing you'll want to do is get a birth chart reading. It uses the time of your birth to glean much information about who you are and why you do the things you do, as well as the signs you will have the most harmonious relationships with.
---
THAT ONE SOUND
'Good morning, Kanye'
Kanye West isn't personally on TikTok (that we know of), but he is there in spirit. Specifically, audio of him telling paparazzi standing outside his home at 4am to "Shut the fuck up" has become a popular—and misheard—sound.
A lot of people apparently misheard the opening line as "Hey good morning, Craig," and I am one of them. But it is "Hey good morning, Kanye," followed by Kanye responding, "Shut the fuck up." One of the more popular uses for it on TikTok is in videos about being the third person at a sleepover—the one who has to sleep on the floor—or the first person up in the morning. The audio comes from a longer clip from X17 Online, a TMZ-esque outlet that bills itself as "Hollywood's leading celebrity photo agency." It's from 2013, and a videographer stationed in his driveway at 4am. tries to initiate a conversation with, "Hey good morning, Kanye."
Reached for comment about the video, a representative from X17 Online said: "That morning he was in a bad mood as he is 90 percent of the time. He is probably still in a bad mood today. There is a child who stays in him, that's why we love him. Naive, direct, without filter. No artifice, which is rare nowadays."
—Audra Schroeder, senior writer
---
FAILS
The Golden Globes really messed up this year
The Golden Globes love to nominate random celebrities just for clout. The aim of the game is to persuade beloved, famous faces to show up at the ceremony, even if they don't necessarily deserve the acclaim. This year's lineup includes plenty of people in that category, but two feel especially egregious: James Corden and Kate Hudson.

Nominated for his role in The Prom, Corden (who is straight) was widely derided for playing an offensively over-the-top gay stereotype. His role was actively singled out by many critics as the worst part of the movie. Meanwhile, Hudson played the mom in Music, Sia's musical drama about an autistic child. This film was criticized for its tone-deaf portrayal of autistic people and its dangerous endorsement of "prone restraint"—a practice that has killed dozens of children. (Sia says the film will now include a "warning" about restraint.) And while Music isn't out yet in the U.S., its early reviews are far from positive, with no particular praise for Kate Hudson. Put simply, there's no upside to either of these performances. And in Music's case, a Golden Globes nomination publicly endorses a film that spreads harmful, ableist ideas.
—Gavia Baker-Whitelaw, staff writer
---
In this week's Behind the Seams video, we dig into the backstory and impact of The Matrix's costume design, ranging from the film's comic book influences (The Invisibles) to its roots in 1990s goth culture.
---
Now playing: "I Can't Stand the Rain" by Ann Peebles