Sign up to receive this newsletter in your inbox. Read last week's newsletter here.
Sorry to tell you this, but men, not aliens, removed the mysterious Utah monolith. In today's Internet Insider:
Spotify Wrapped doesn't hit the same this year
Netflix's Selena: The Series protects the story of Selena's legacy
This Glee meme is so toxic
---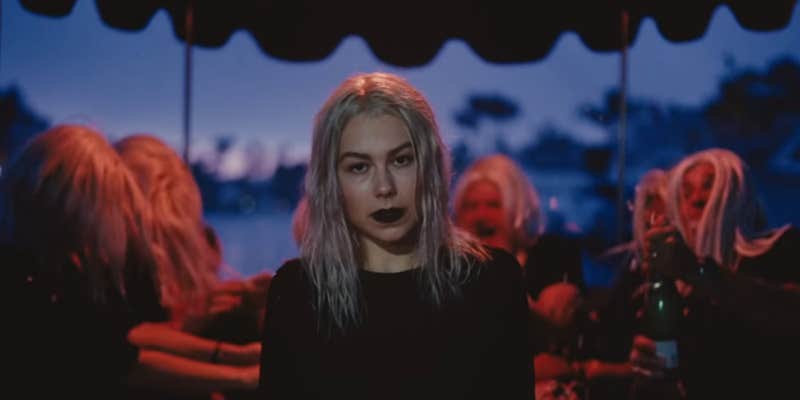 BREAK THE INTERNET
Spotify tells us how sad we were this year
Spotify's year-end feature, Wrapped, shows users what they listened to over the course of a year. It covers everything from the total number of minutes played to genres to top artists and songs. During a normal year (if those even exist anymore), you'd probably find songs you listened to while commuting to work or traveling appear on top of your Spotify lists. But this year, many people didn't return to an office after mid-March. We listened to a lot of music at home.
So this year's Wrapped comes across a little differently. It's a reminder of what we've all been through this year and how our world changed the way we consume media. Did you listen to a lot of sad music? Spotify is here to remind you about that, without any context! As BuzzFeed reporter Julia Reinstein said in a tweet on Tuesday, "i feel like if you listened to one particular song nonstop for a period of time and then very suddenly never listened to it again, Spotify should know there's some heavy shit there and it should not go on your Unwrapped playlist."
A feature that emphasizes not when or how long but instead just looks at the raw data of how many plays a song receives doesn't accurately sum up a year like 2020. And it seems that other brands are sending out similar year-end summaries to users without acknowledging the elephant in the room that is 2020. (I'm looking at you, Seamless!)
—Tiffany Kelly, culture editor
---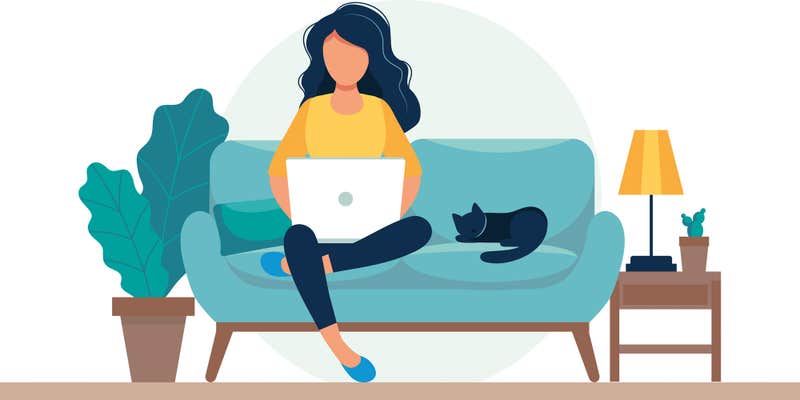 SPONSORED
Working from home is heaven for some people and hell for others. But by making a handful of small changes (and maybe one or two big ones) to the workspace, a home office can easily beat the actual office. And thanks to curbside Pickup from Sam's Club, you can do all your holiday shopping without ever stepping foot in a crowded store. Read more.
---
NOW STREAMING
Netflix's 'Selena: The Series'
Netflix's Selena: The Series details the life of the late Selena Quintanilla-Pérez, the Queen of Tejano music and Cumbia, and her family's journey of sacrifice to create a multi-lingual, multi-cultural music empire.

The show, which releases its first part of nine episodes on Friday, Dec. 4, stars Walking Dead actress Christian Serratos as a bubbly and personable Selena. But for those even vaguely familiar with her life, and her tragic death in 1995 at the age of 23, Selena: The Series squanders most of its potential to project a legacy popularized by her family for longer than the singer was alive.

Who was the real Selena?

According to biographers, there was a Selena who grew up in a family of Jehovah's Witnesses, who was a child star before she was a queen, who rebelled against her controlling father for love, who wanted to focus on her fashion empire, and who had few close friends despite everyone wanting something from her. She was a person, full of life, with the dimension that the mythos around her generally lacks.
— Samantha Grasso, contributing writer
---
CULTURAL OBSESSIONS
This meme will create an environment that is so toxic
A now-iconic Glee scene is getting a vast second life online as a meme.
For years, the dry wit and sarcasm dished out by Sue Sylvester (Jane Lynch), the cheerleading coach who regularly sought to destroy Will Schuester's (Matthew Morrison) Glee Club at William McKinley High School, was among Glee's more consistent qualities on a show that could easily go off the rails. (And it often did.) But that's never been more evident than in "Throwdown," the seventh episode of Glee's first season. "I am going to create an environment that is so toxic, no one will want to be a part of that club," Sue says in one scene.
Early examples of the meme applied Sue's quote to other scenarios. But it didn't take long for people to warp the image to whatever use they needed. In late November, the Sue Sylvester meme returned to Twitter in full force, leading to an environment so ripe for it that the meme has basically been inescapable ever since.
—Michelle Jaworski, staff writer
---
The subversively sexy costume design of Hustlers
In this week's episode of Behind the Seams, we cover Hustlers' thoughtful attention to detail, its subversive political themes, and its unique use of Jennifer Lopez' star power. Subscribe to Behind the Seams so you never miss an episode.
---
MEME OF THE WEEK

Babe are you OK? You didn't say anything when I showed you this meme.
---
WORK SLACK
"I mean, I'd eat a hamburger shaped like a dreidel. I'd eat a bacon cheeseburger shaped like a dreidel."
—Josh Katzowitz, senior writer, on these Hanukkah patties.
Whispers from the office
---