Famed soccer player Hope Solo may be a pro when it comes to stopping goals. But on Wednesday, she couldn't block a barrage of text messages and phone calls after she accidentally tweeted her cell number to more than 669,000 followers.
The two-time Olympics gold medalist and former goalie for the United States women's national soccer team accidentally sent the following public tweet, which looks like it was originally intended as a direct message: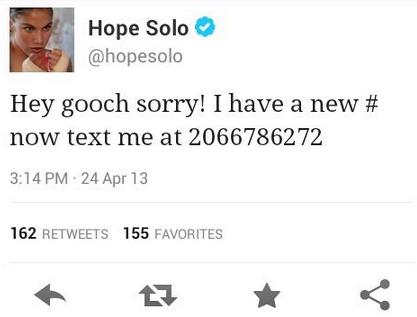 Even though Solo quickly deleted the message, her number circulated around Twitter. She also become a trending topic with more than 950 hilarious mentions from people asking her out.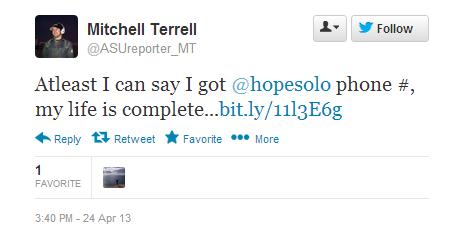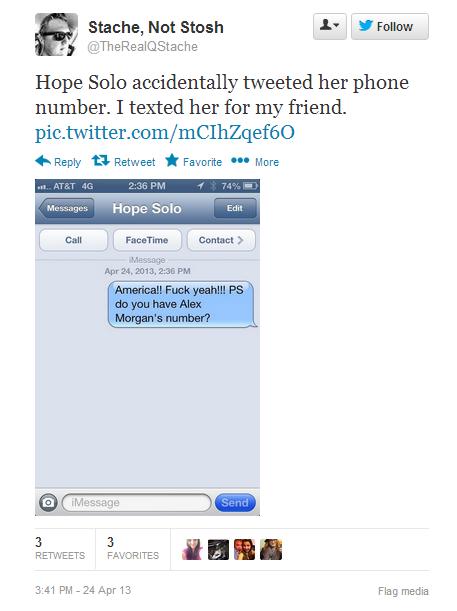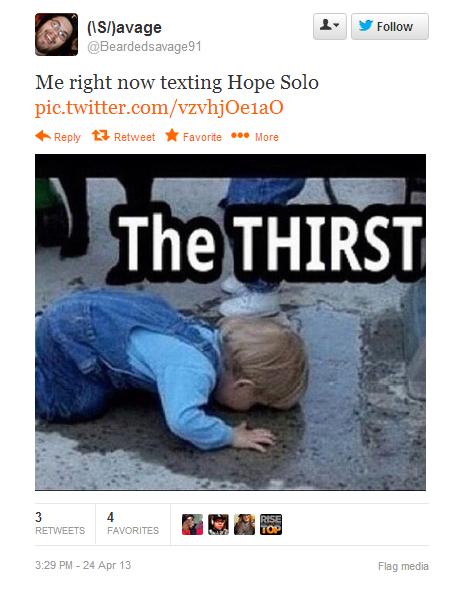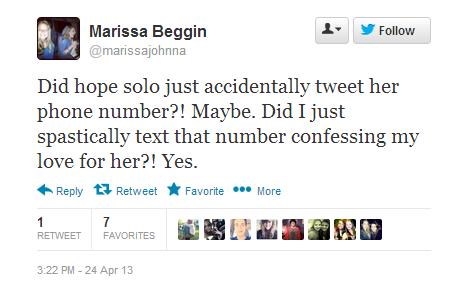 Solo took the faux pas in stride and has since tweeted the following message: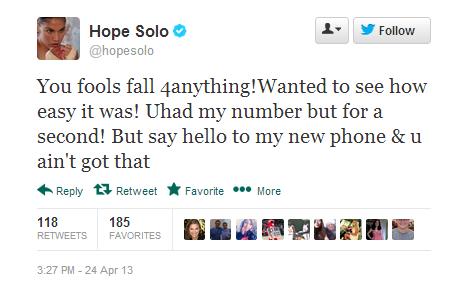 Dream on, boys and girls. Dream on.
Photo by kkimphotography/Flickr