Since meme costumes are hard to come by at your preferred Halloween retailer, we put together a do-it-yourself guide to recreate our favorite people and characters from the last year. Here's our 2012 guide for reference. 
IKEA Monkey
This tiny Japanese snow macaque exploded on Twitter in December 2012 when it was spotted wandering around a Toronto IKEA in a puffy winter coat. With your own monkey costume and tan Shearling coat, you can also wander aimlessly around your party until someone notices you. We cannot guarantee that you will look as adorable.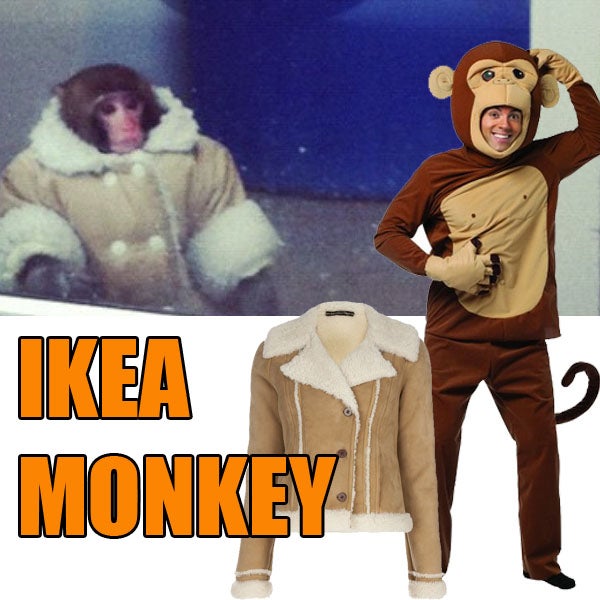 State Senator Wendy Davis
Wendy Davis made national headlines in June when she delivered an 11-hour-long filibuster to the Texas State Senate, arguing her opposition to a bill that would drastically abortion access and rights in the state. Now, you can replicate her look! Start with a medium-length blond wig, pair it with an Erdem-designed dress, and top it off with an Escada Coat. After all, you'll need something to hide the back brace that the Texas State Senator also wore. Finally, you will need a pair of Davis's Mizuno Wave Runner Shoes.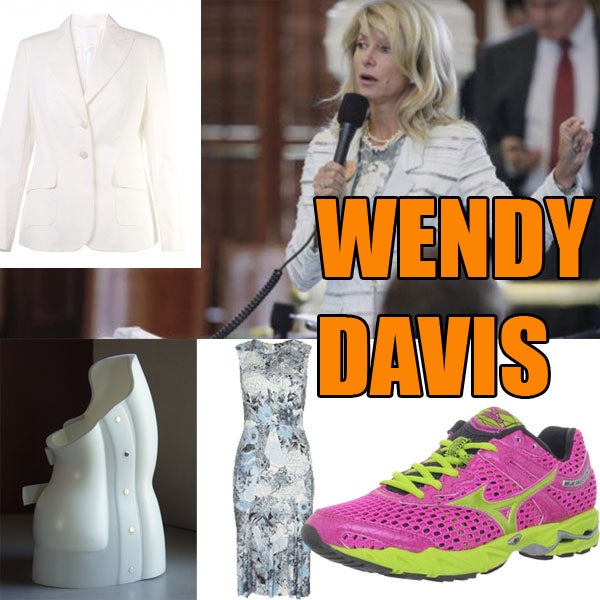 Senator Ted Cruz
Don't worry, guys! You can also dress as a filibustering politician from Texas!
Sen. Ted Cruz made headlines in September after he delivered a 20-hour address to Congress regarding his disapproval of funding the Affordable Care Act. The Republican brought up everything from Darth Vader to the Dr. Seuss book Green Eggs and Ham in his fauxbuster. Pair those accessories with a dark suit and you'll be the talk of your local Senate chamber!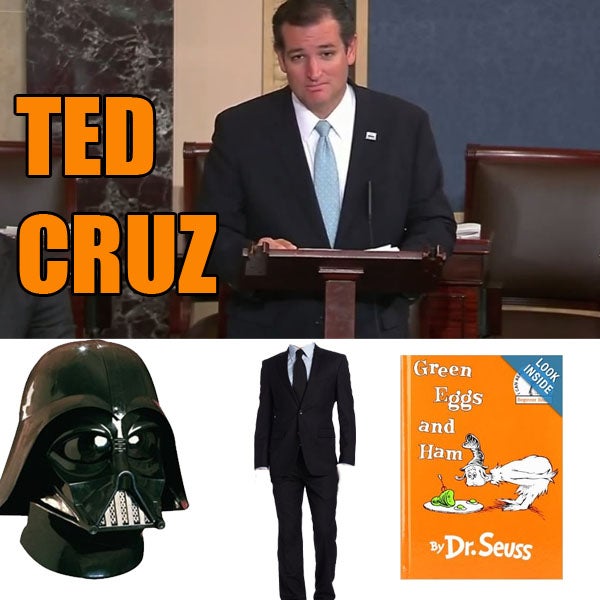 Sharkado
Sharknado was the most awesomely bad TV movies of 2013. Aired the week before Shark Week 2013, it focused on a waterspout full of hungry sharks that "attacks" Los Angeles. Thanks to some common items and a YouTube tutorial by ThreadBanger, you can terrorize your Halloween party with your very own Sharknado costume. All you will need is a tomato cage, some plastic wrap, and, of course, stuffed sharks. Just make sure to avoid anyone at the party who is wielding a chainsaw.
Chris Hadfield
Canadian astronaut Chris Hadfield became a YouTube sensation after his videos of life aboard the ISS spread all over the planet he was orbiting. To replicate his spaceware, you'll need a plain red T-shirt and pair of blue space pants. Don't forget to wear a fake mustache and carry a guitar, in case someone wants to hear your rendition of "Space Oddity."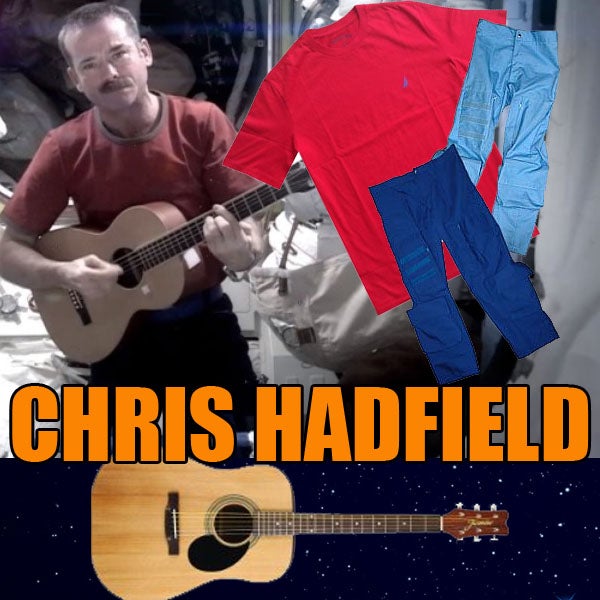 Edward Snowden
For weeks, there was only one image of former National Security Agency contractor Edward Snowden circulating after he leaked details of U.S. and U.K. surveillance programs. To get his familiar look, all you need are wire-frame glasses, a standard blue dress shirt, and maybe a thumb drive and four laptops for context.
Attack on Titan
If that's not your style, perhaps you can try a character from the biggest anime series of the year, Attack on Titan. Costumes depicting all of your favorite characters, such as Eren or Levi, can be found as either full sets or put together from separately sold pieces. Remember to recreate the giant meme when taking pictures in your costumes!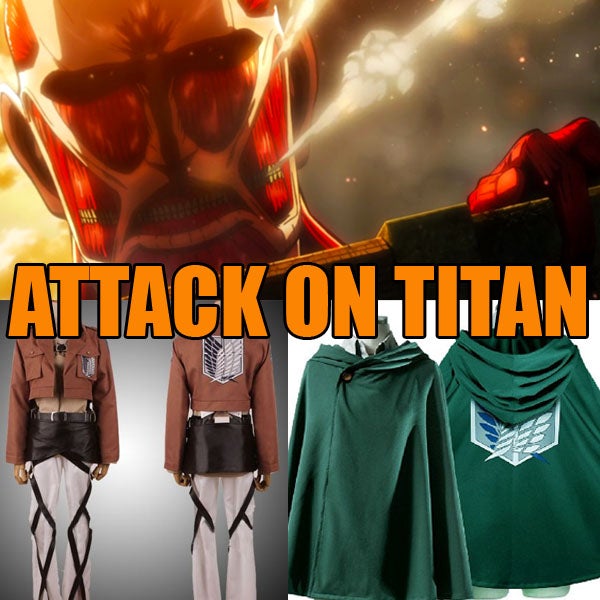 In the Way Guy
In July, a redditor's marriage proposal was interrupted by a tourist doing his best—yet failing—to get out of the photographer's way. The In the Way Guy meme was born. With this stereotypical "touristy dad" costume, you can spend your own Halloween ruining others' pictures! All you will need is a white polo shirt, dark green shorts, and a camera bag as an accessory.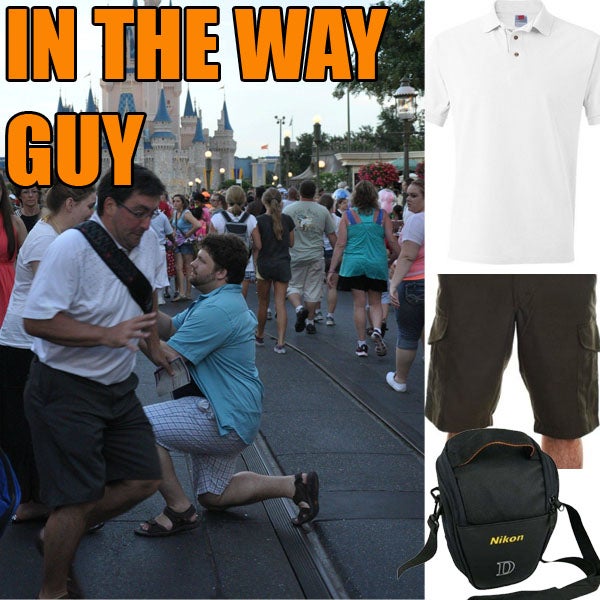 Unflattering Beyonce
When a publicist for Beyonce tried to scrub unflattering pictures of the R&B star's Super Bowl XLVII performance, it royally backfired. With the help of a Beyonce wig, some sexy black lingerie, and black fingerless gloves, you can roam your party and decide to be as flattering—or unflattering—as you wish.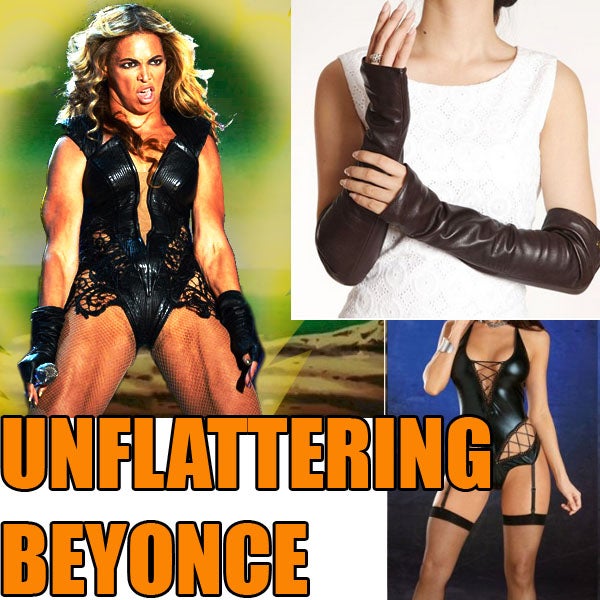 Miley Cyrus and Robin Thicke
This one is almost too easy. Robin Thicke and Miley Cyrus gave the performance of a lifetime at the MTV Video Music Awards in August. Replicas of Cyrus's tank top and foam finger are available for purchase, and Thicke's Beetlejuice-inspired striped suit can also be easily found.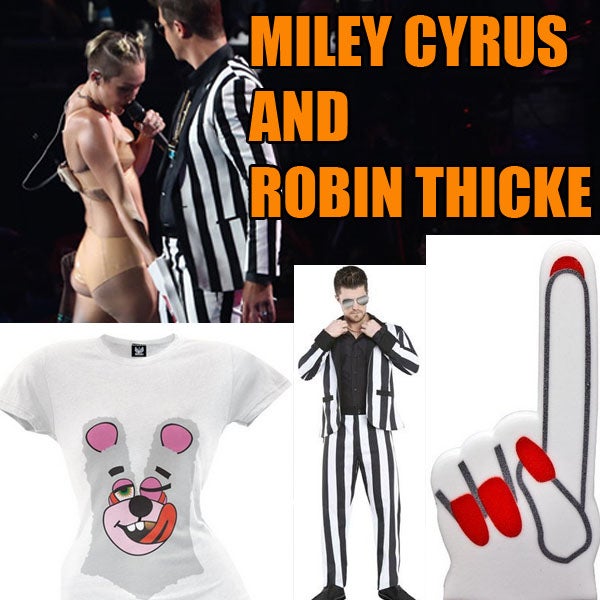 The unopened Reddit safe
When redditor dont_stop_me_smee posted pictures of a mysterious safe on Reddit, he unlocked an intense desire to learn its on the social news site contents. Seven months later, it's still a mystery. With a large white box, some masking tape, and a combination lock, you can replicate the Reddit safe at your party, challenging fellow guests to guess what's "inside."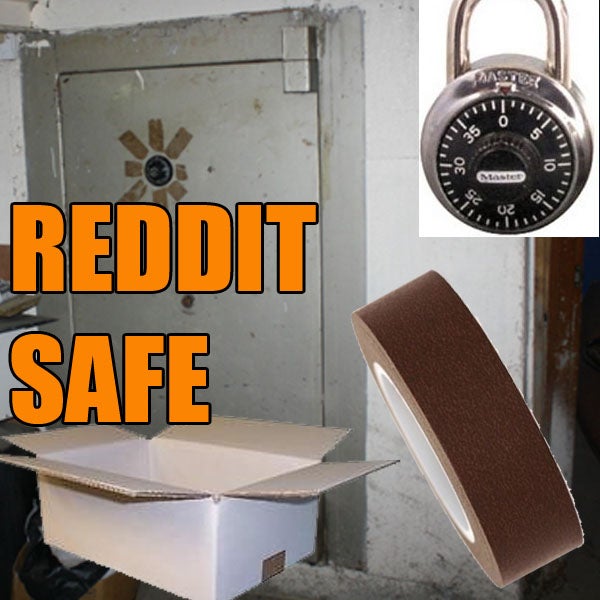 Main photo via Reddit