Ellen DeGeneres is not dead, despite the efforts of the #RIPEllen hashtag.
On Monday, the hashtag started trending after rumors last week that her daytime talk show might be canceled. A rep for the show's production company told the New York Post that those rumors were not true; last year it was announced Ellen would be extended through 2022. But there also appeared to be a separate death hoax, fueled by a video of a woman falling off a roof as "proof." Twitter was quickly populated with condolence posts featuring photos of Jane Lynch, Owen Wilson, Kathy Bates, and other celebs.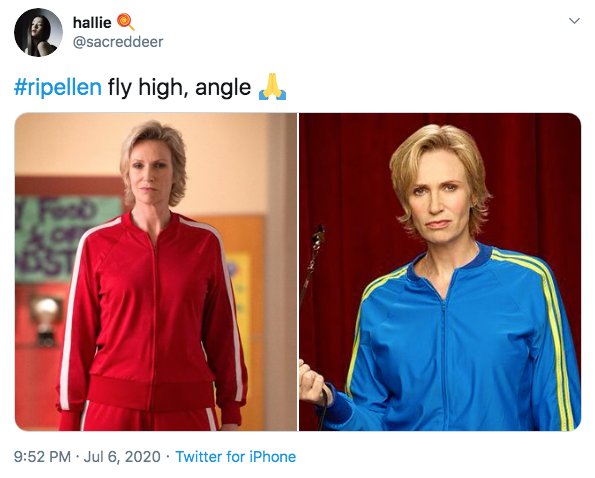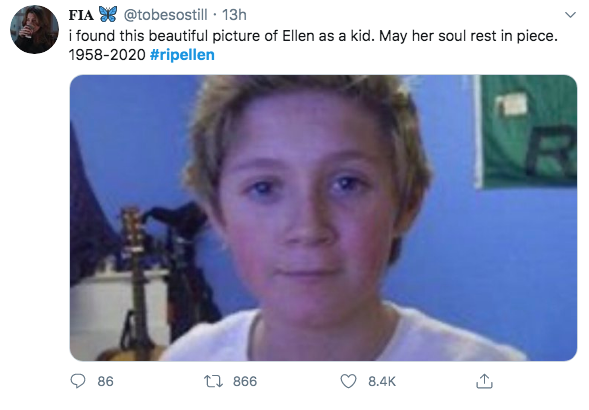 While a majority of the #RIPEllen posts featured "lookalike" celebs or jokes, others fed into a debunked conspiracy theory that DeGeneres has been wearing an ankle monitor because she is on house arrest and involved with child sex-trafficking rings.
DeGeneres has been the subject of more authentic scrutiny, however. Back in March, writer and podcaster Kevin T. Porter solicited stories about DeGeneres, who he said is "notoriously one of the meanest people alive." The thread included stories from people who allegedly worked with her, as well as secondhand accounts. In April, Variety reported that members of DeGeneres' stage crew weren't informed about pay or work schedule after the show was moved to her home studio during the COVID-19 lockdown. That same month, she also saw backlash for comparing her mansion quarantine to "being in jail."
DeGeneres hasn't addressed the hashtag, but a Tuesday tweet about primaries in Delaware and New Jersey from her official account was met with even more jokes.
READ MORE: