He's clad in a grey sweatshirt, skating alongside what appears to be a highway. He takes a deep swig from a bottle of cranberry juice, and sings along to Fleetwood Mac's "Dreams." The caption: "Morning vibe."
This video, from TikTok user 420doggface208 (real name Nathan Apodaca), went viral over the weekend, clocking more than 12 million views, likely after being posted to Twitter. It went viral for its simplicity; it's a nice, positive moment from someone's day. He instantly became an inspirational figure, and tweeted out his gratitude for all the "love and support."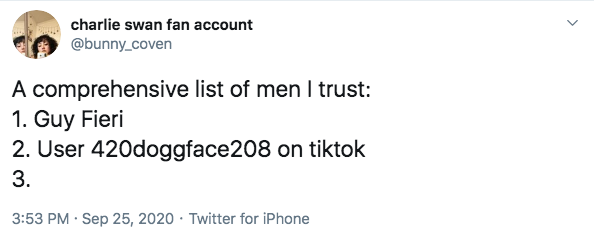 The video also inspired others to take the streets in a similar fashion, juice in hand, skateboard under foot.
It also inspired fan art.
And it inspired people to seek out the video for "Dreams." The top new comments on the official Fleetwood Mac YouTube video all cite Apodaca's video. The official Fleetwood Mac Twitter account even reposted the video, stating: "We love this!"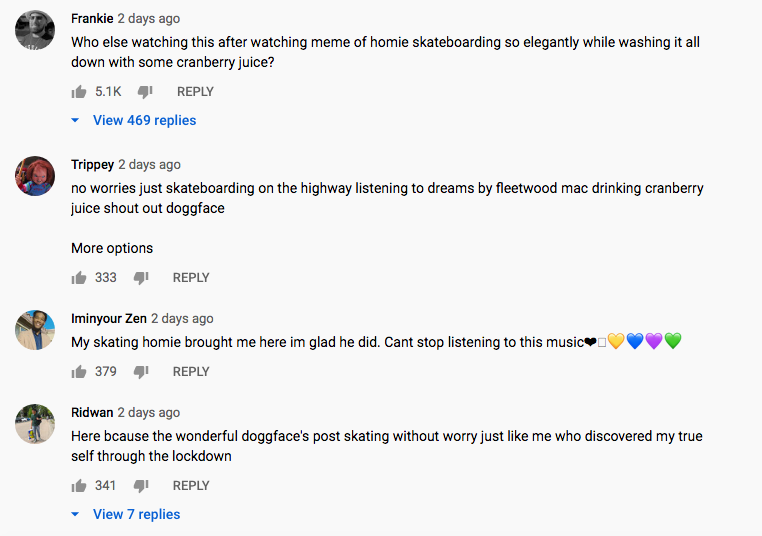 According to Chart Data, "Dreams" is now on Spotify's Top 100 chart, thanks to his video.
Apodaca, who is Mexican and Northern Arapaho, according to a recent TikTok live, has gone viral before. A We Are Mitú article from last fall labeled him Tío TikTok, and highlighted videos of him joyfully singing along to Sublime and Eminem. Like many dads, his daughters reportedly got him familiar with TikTok. He also posts videos of himself dancing.
We reached out to Apodaca for comment.