Sure, Air Bud was a cinematic masterpiece, but when are we going to get a dog director? As it turns out, maybe sooner than we think. A cute pooch named Gracie just shot her first amateur short film, and as you can see, it's already the feel-good comedy hit of the year.
my mom just sent me this video of my dog stealing her phone i'm crying im laughing so hard pic.twitter.com/dMxomEIaIt

— Annika (@annika_bobb) March 22, 2018
Gracie stole a cell phone from her owner—who chased after her. The result is a video that is filmed from the perspective of Gracie's mouth. Twitter seemed to appreciate Gracie's directing skills. The video has already been viewed 4.3 million times. Here's what the critics are saying:
Hahahha my favorite video on the Internet

— Samantha (@samanthaellennn) March 23, 2018
https://twitter.com/moorellena/status/976952925992996866
I've been watching this over and over for the last hour crying laughing hahaha

— Eliza Thornberry (@Julie_Garkovich) March 23, 2018
Of course, after viewing her work, everyone wanted to get a look at the artist behind it. Gracie's owner was more than happy to oblige.
https://twitter.com/annika_bobb/status/976993153566863360
Animals stealing devices that were being used to record them is far from a new phenomenon. People who try to record wildlife or pets often end up chasing down their subject and trying to get their pricey device back.
Check out this raccoon who stole a students cell phone at Kentucky Bellarmine University.
And heaven forbid you get a GoPro anywhere near a seagull. YouTube is littered with videos of people who had to chase down one of these thieving birds.
Even babies have gotten in on the act.
https://www.youtube.com/watch?v=UJ3Roar7J7Q
Then there's the case of Naruto, a crested macaque from Sulawesi, Indonesia, whose selfie pic lead to some surprising legal battles.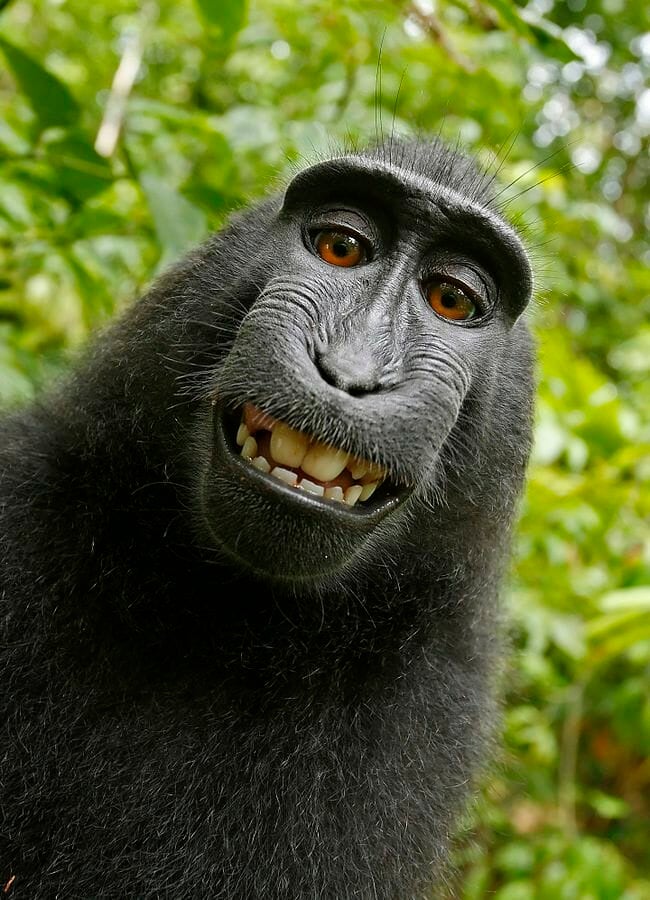 With over four million views, Gracie might want to think about suing for the rights to her movie. A few well-placed YouTube ads and she could be living in the doghouse of her dreams.