There's a new twist to the Distracted Boyfriend meme, and this time it involves three completely new people and a delicious-looking ice cream cone.
By now, you should know all about Distracted Boyfriend, which went ultra-viral last year and which featured a boyfriend, with a come-hither look on his face, turning his head in the direction of another female while his girlfriend looks on in shock, hurt, and anger.
You should know it—it was, after all, the Daily Dot meme of the year—but in case you don't, this is what it looks like.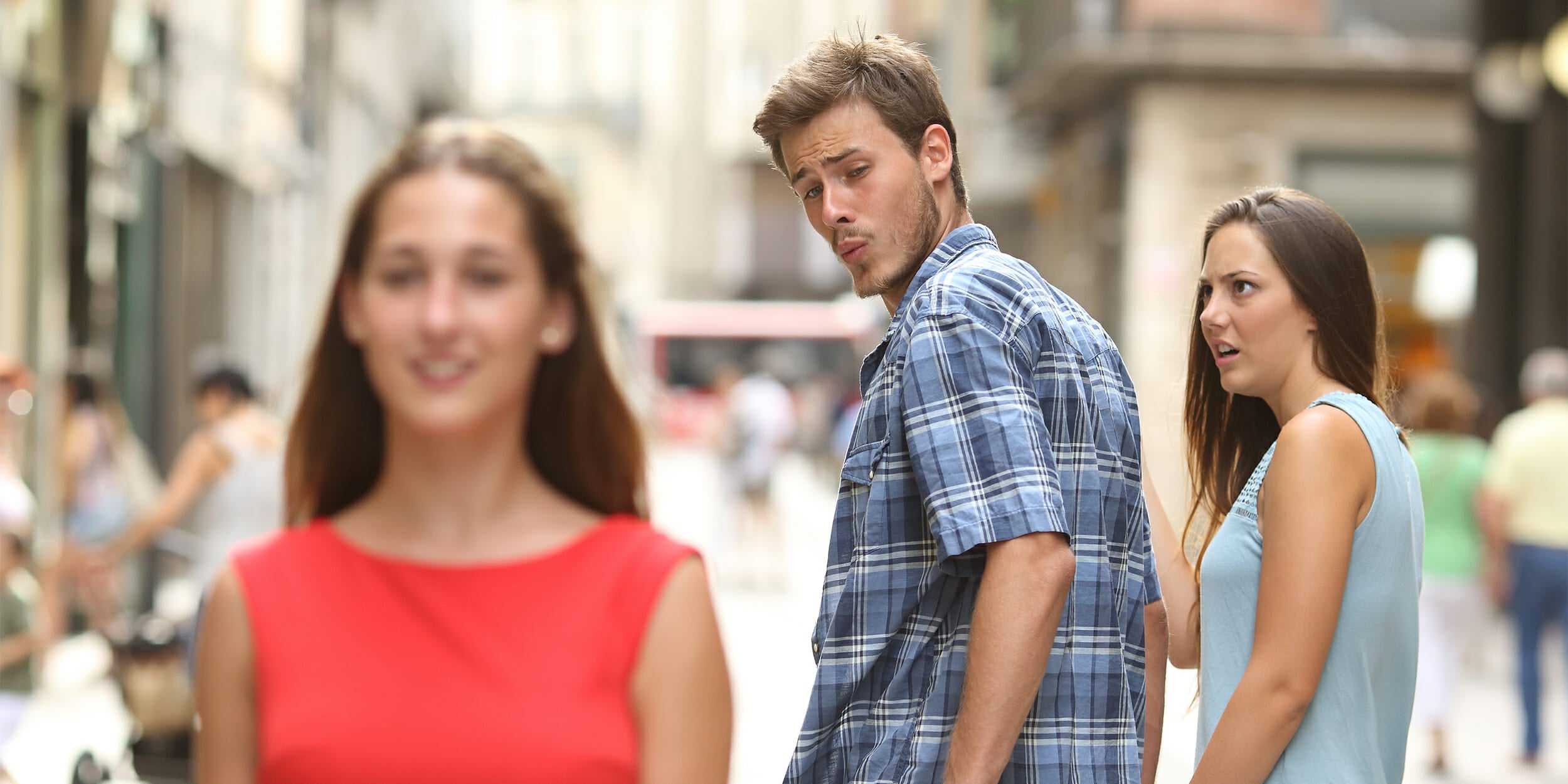 Ever since then, the internet has discovered the 18th-century art version, the Biblical version, and the Charlie Chaplin version. It's also been made into Black Panther and Mario versions, and for some reason, it never seems to get old.
And now we have a new location with new people and new props—and basically the same outcome.
Allow us to introduce you to the "Distracted Boyfriend in Venice Admiring A Teenage Girl Eating a Delectable-Looking Ice Cream Cone" meme.
https://twitter.com/pjmboothang/status/1015675087901601793
Wrote @pjmboothang, "Yall my friend was just tryna take a pic with her ice cream but something about it looked too familiar sdjkjjsj."
It's unclear what exactly is happening here. Was the boyfriend looking at the girl? At the dessert? At the person holding the camera? Did he have a wandering eye, or was he simply acting like a goofball? Who's to say?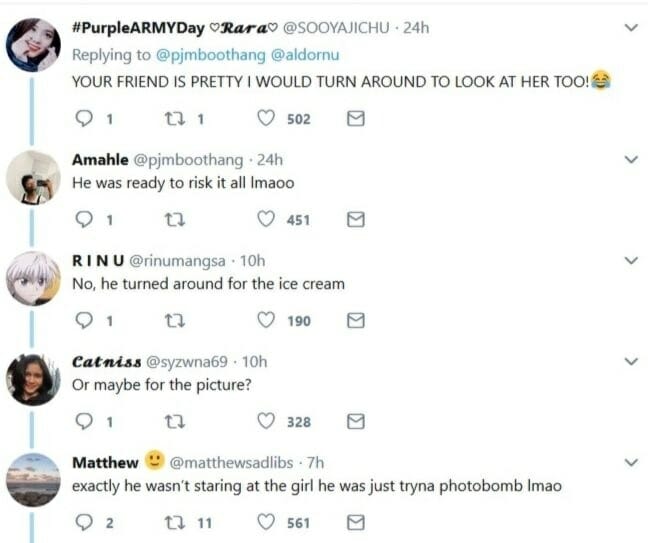 Apparently, the woman's Twitter handle is @trishnapema (she created the account this month and already has 749 subscribers as of this writing)—and according to BuzzFeed, she's a 16-year-old from Capetown, South Africa. She also apparently loves his particular version of the meme. It's the meme within the meme that makes her joyful.
July 7, 2018
https://twitter.com/trishnapema/status/1015999938004742144
As for the guy, Trishna Pema told BuzzFeed, "People have said he looks familiar but no one has managed to track him down."
H/T Someecards