Zoë Roth, the 21-year-old college senior whose younger self is at the center of the Disaster Girl meme, sold the photo as a non-fungible token (NFT) to help pay off her student loans.
In 2005, Roth was just 4 when her father, Dave Roth, photographed her smiling in front of a controlled fire in their North Carolina neighborhood. Dave Roth had won a photo contest with the photo in 2007, and in the years since, the photo of Roth has become so ubiquitous that it's often Photoshopped into photos of other disasters or used as a shorthand.
Earlier this month, Roth placed an NFT of her meme for auction on Foundation.App. When all was said and done, @3FMusic put in the winning bid of 180 Ether (a form of cryptocurrency). While the final bid for the Disaster Girl NFT at the time was close to $429,000, the value has now climbed up to nearly $495,000.
While Roth and her family may have sold the NFT of the meme, the New York Times reports that they still have the copyright to the photo and will get 10% of sales in the future.
Roth, who planned to use the funds to pay off her student loans and donate to charity, noted that selling the photo as an NFT is a way to take ownership of and monetize a meme that has defined much of her life—although she noted that for the most part, she's not recognized as the girl behind Disaster Girl outside of people who know her. She also consulted other people who've been the face of memes before putting it up for auction.
"It's the only thing that memes can do to take control," Roth said of what Kyle Craven—aka the guy behind Bad Luck Brian—told her.
Even people who can't stand NFTs can get behind with Roth selling the meme as an NFT. But some found irony in Roth, whose photo depicted one disaster, helping fuel another fire, a nod to the criticism that the cryptocurrencies people use to purchase NFTs are contributing to larger carbon dioxide emissions.
Roth isn't the first person to put an NFT of their meme up for auction. Laina Morris, the woman who's the face of Overly Attached Girlfriend, sold her meme for approximately $411,000. Last month, an NFT of the Nyan Cat sold for close to $600,000 while the Deal With It meme sold for just over $23,000 and Craven's meme sold for about $36,000.
---
Up Next: The creator of Nyan Cat explains NFTs on 2 GIRLS 1 PODCAST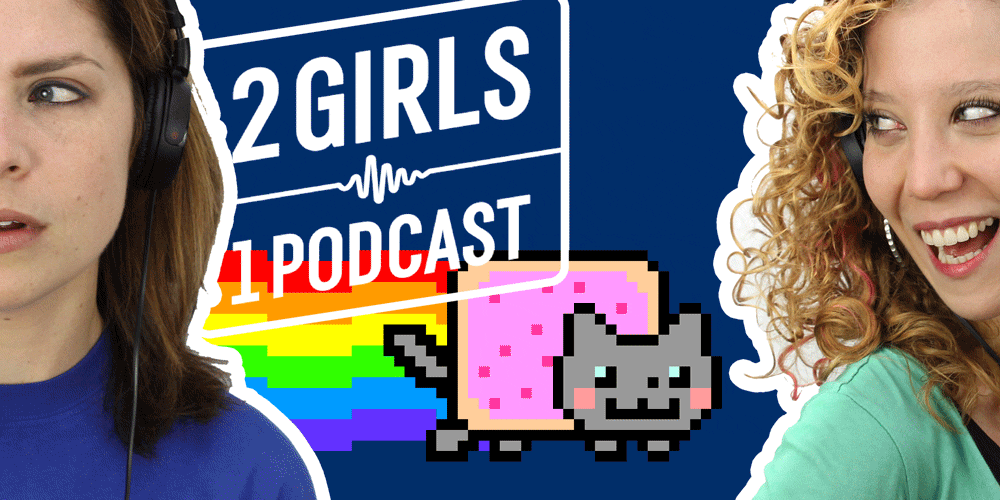 ---
More essential culture reads
---