T, the New York Times style magazine, followed Tumblr founder David Karp home.
In a look at the millionaire microblogging guru's private domain in über-hipster Williamsburg, Brooklyn, Karp professes, ironically enough, that he doesn't like looking at the kind of giant computer monitors you need to best show off a site as image-heavy as Tumblr. Instead, Karp prefers an aesthetic that he himself doesn't seem to grasp. Describing his living room as "mildly steampunk," Karp shows off a spartan area with few furnishings and some weak earthtones. 
David, baby. A few brown bricks and a brass ceiling fixture does not steampunk make. 
Steampunk, like its predecessor cyberpunk, is a popular literary-based subculture. It blends Victorian-era fashion, technology, and design with science fiction and fantasy-flavored twists. Featuring lots of brass, leather, corsets, and gadgetry, steampunk is all the rage among the Tumblr set. 
Thankfully, we're here to liven up Karp's interior aesthetic, in true Tumblr fashion.
 
Karp can use this armless steampunk baby mannequin lamp to ward off his insecurity whenever he starts to feel too precocious.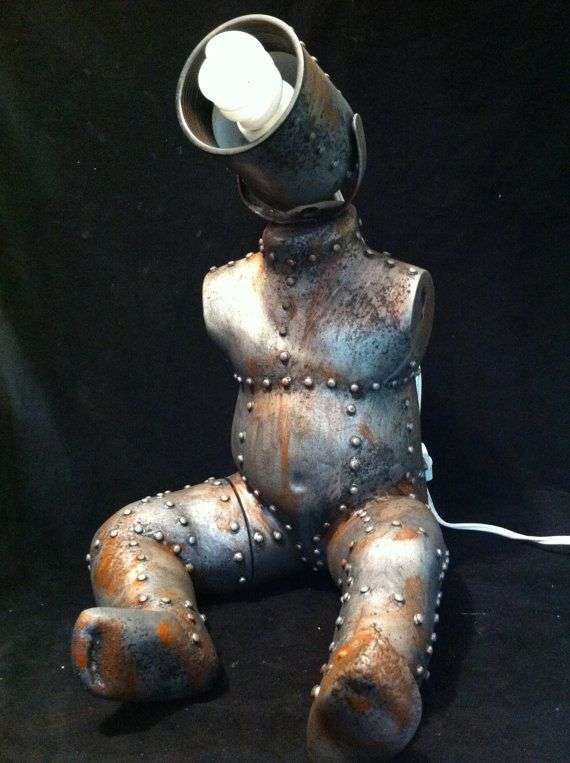 Photo via Trendhunter
Steampunk Karp coffee, anyone?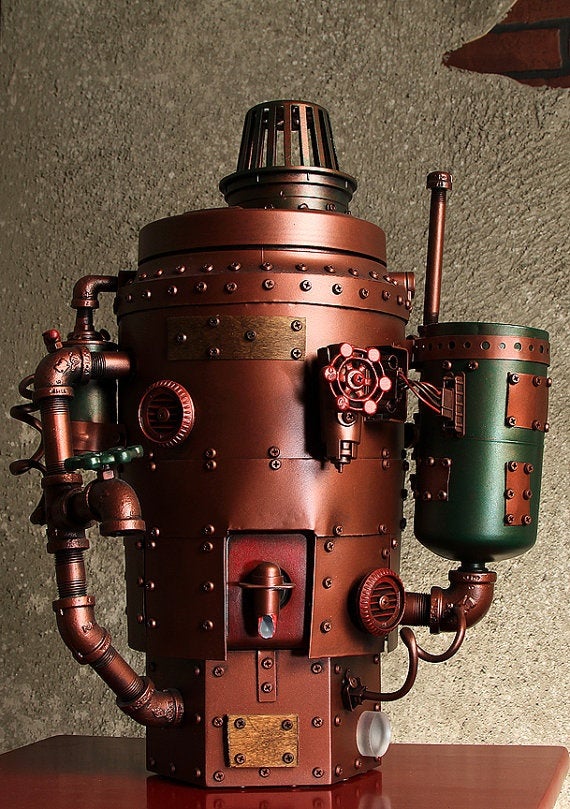 Photo via Etsy
A steampunk lightsaber to help Karp fight the dark side, i.e., Tumblr's treasury of porn: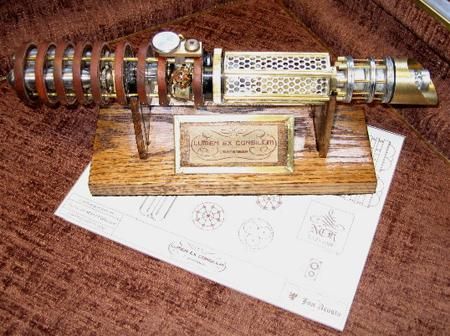 Photo via steampunklab.com
A steel-and-cork hat to tip to Yahoo: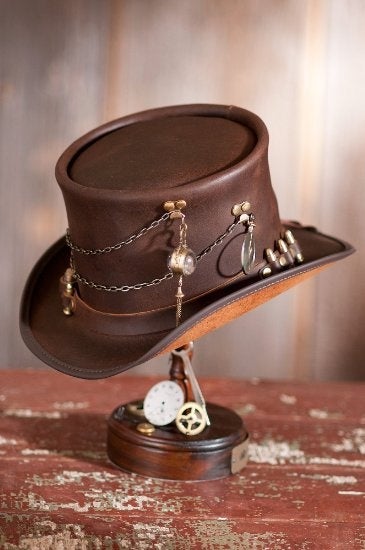 Photo via BrandDot
The aviator goggles every steampunk innovator needs as he flies to the heights of technological glory: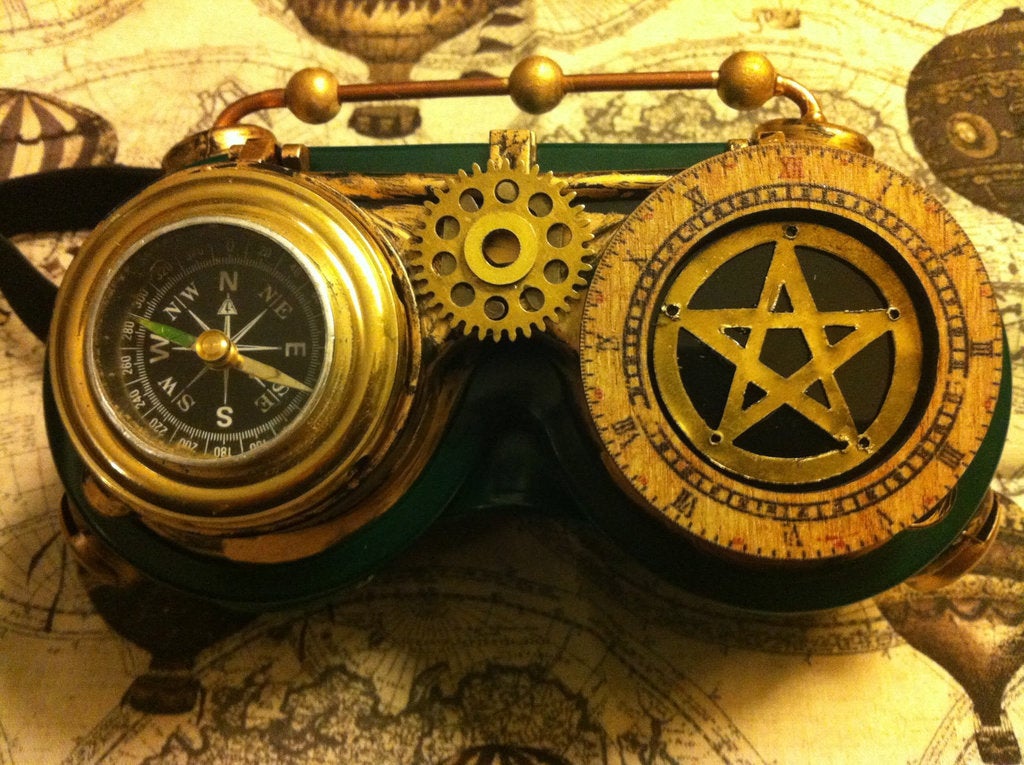 Photo via deviantART
A stylish cufflink box: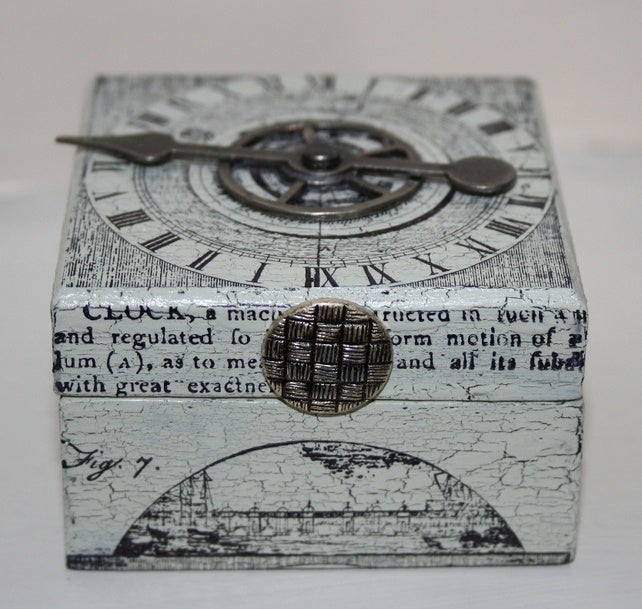 Photo via Folksy
For when—or if—Karp needs to shed some light on the inner workings of Tumblr (ha ha, why would he?):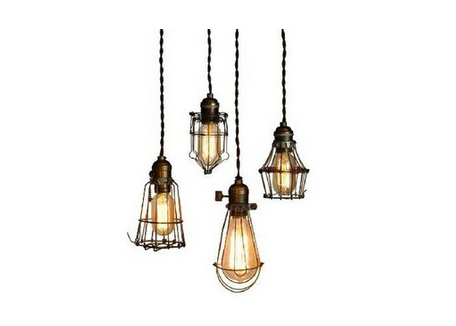 Photo via Polyvore
Karp can be a social justice warrior with this classic steampunk Nerf gun!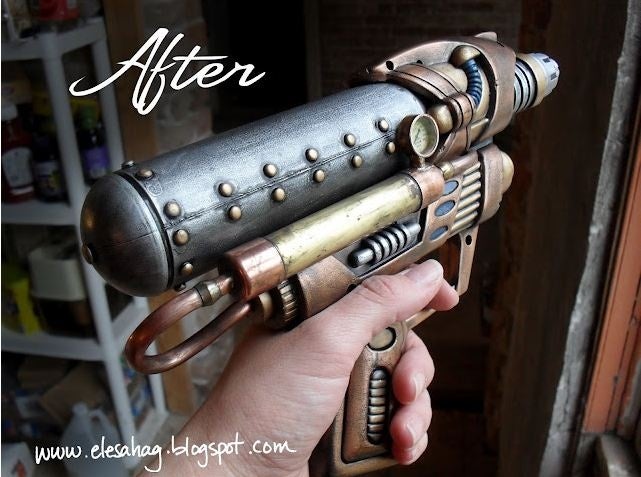 Photo via elesahag.blogspot.com
Let's face it, if anyone could fit one of these babies in his living room, it's Karp. Plus, it doubles as an actual RV vehicle in the event that Tumblr's 150 million bloggers all decide to migrate to Snapchat.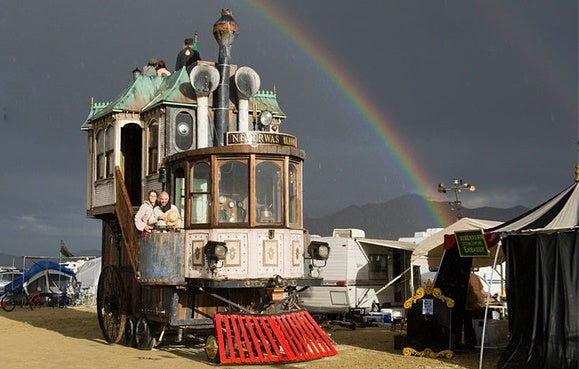 Photo via xerposa.com
Last but not least: No hipster steampunk entrepreneurial home is complete without a guitar-horn-harmonica.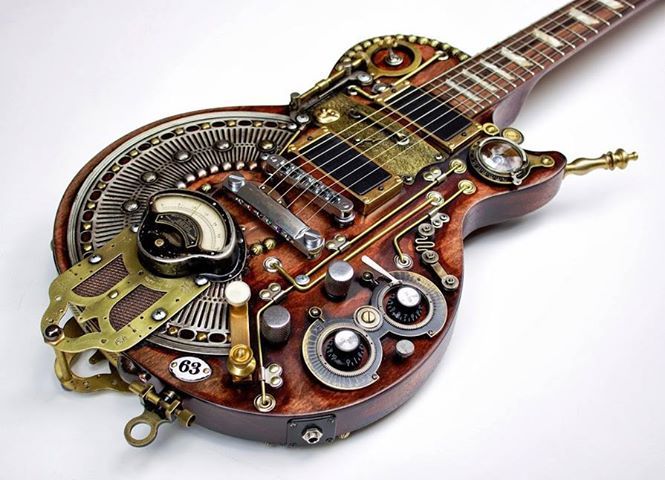 Photo via Facebook
Photo via Marco Arment/Flickr