We crawl the web so you don't have to.
Sign up for the Daily Dot newsletter to get the best and worst of the internet in your inbox every day.
Hello fellow citizens of the internet! Tiffany here, filling in for Andrew. Welcome to today's edition of web_crawlr.
Today, we have stories on Biden's response to the Hawaii fires, the latest on the Musk-Zuck fight, the ongoing backlash against actress Rachel Zegler, and why fans are going on "mute" for Beyoncé.
Scroll down for Tricia's weekly Problematic on TikTok column.
— T.K.
---
⚡ Today's top stories
Reports of lip reading are spreading doubt that he ever said 'no comment.'
In response, Elon Musk posted screencaps from a text exchange between himself and Zuckerberg.
'Snow White' nostalgia is the latest right-wing culture war issue.
'When Beyoncésays mute you mute!'
---
We crawl the web so you don't have to. Sign up to receive web_crawlr, a daily newsletter from the Daily Dot, in your inbox each day.
---
😬 Problematic on TikTok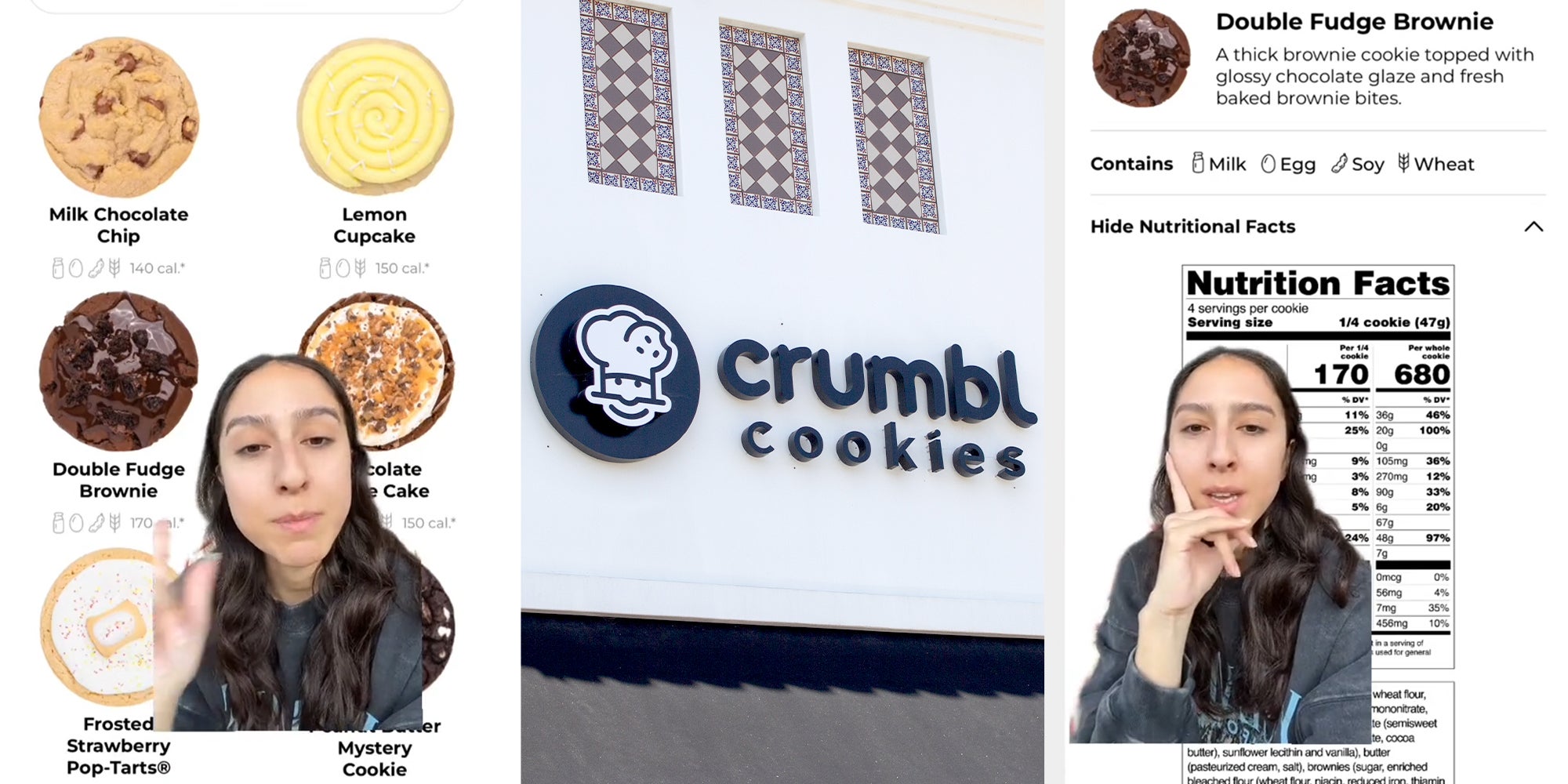 Please stop posting about the calories in Crumbl cookies
In each edition of web_crawlr we have exclusive original content every day. On Tuesdays our IRL Reporter Tricia Crimmins breaks down the trends on the popular app that will make you cringe in her "Problematic on TikTok" column. If you want to read columns like this before everyone else, subscribe to web_crawlr to get your daily scoop of internet culture delivered straight to you inbox.
---
🕸️ Crawling the web
Here is what else is happening across the 'net.
🍻 This bartender went viral for sharing a horror story where a group of unruly customers came into her bar near closing time.
🚨 Be sure to read the posted hours outside the Dollar General before you go on your next junk food run. You may just trip an alarm.
👗 While the fashion industry may be full of glitz and glam, the wages are often anything but glamorous.
🚰 Aquafina is an allegedly deeply hated water brand. Along with Dasani, the Pepsi-owned bottled water product is often blasted for what some call an unpleasant flavor.
😌 This anti-gravity float chair is exactly what you need to ease your anxiety and stress.*
🗣️ In a viral video, a woman spoke up after allegedly getting shamed by viewers for posting a haul of what she got at the food bank.
🍴 Working in the food service industry isn't easy. Between rude customers and bad tips, it's no wonder that many servers take to platforms like TikTok to vent about their work stress.
👶 From the Daily Dot archive: The many lives of the Dancing Baby,cyberspace's first cringe meme.
*The Daily Dot may receive a commission in connection with purchases of products or services featured here.
---
👋 Before you go
In a viral video, a recent college graduate explained how she got scammed via LinkedIn after receiving what she thought was her "big break" job opportunity.
In the video, Jenn (@lolleavemyspamalone) has visibly been crying and is in tears throughout the entire 5-minute TikTok. She says she wanted to share her recent scam experience to raise awareness and hopefully prevent other job seekers from getting scammed the way she did.
"I literally unprivated my TikTok account so I can share this with you guys," Jenn says.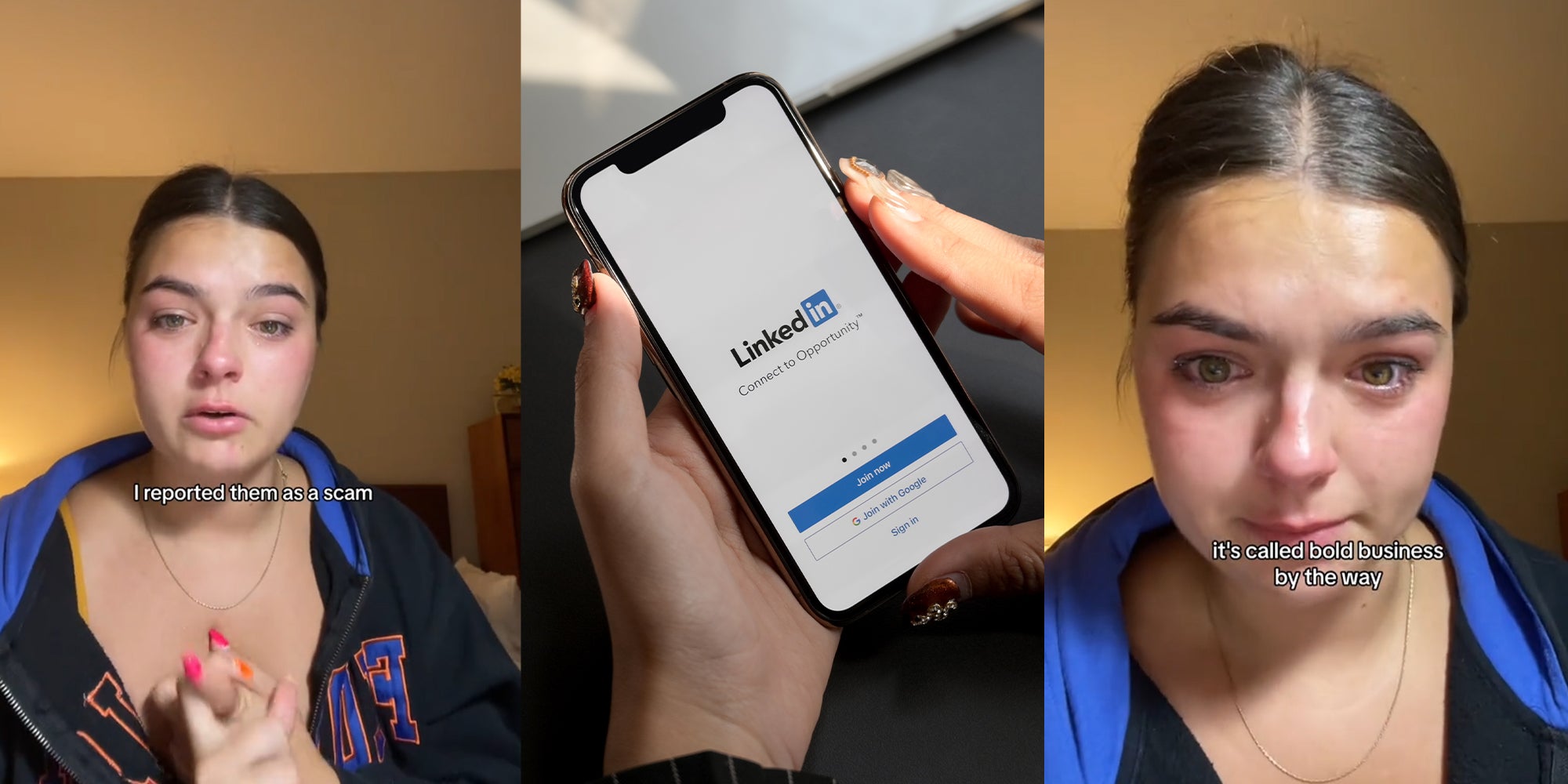 ---
🎶 Now Playing: "Imagining" by Rina Sawayama 🎶