The cult anime series Cowboy Bebop celebrates its 20th birthday this year, and a group of fans is publishing an awesome-looking anthology book to mark the occasion.
Curated by Eisner-nominated comics publisher and critic Zainab Akhtar, The Real Folk Blues is a 130-page volume of Cowboy Bebop comics, essays, and fanart. Packed with work from professional creators like Emma Rios (Pretty Deadly) and Vivian Ng (The Legend of Korra), it brings home how influential this show was to a generation of anime fans.
Like most fanmade anthologies, it's published on Kickstarter. A DRM-free PDF copy will set you back $13, while print books are $27. (There are also enamel pins, because apparently everything has to come with an enamel pin these days.) The comic samples look fantastic, with a wide variety of art styles illustrating original stories about Cowboy Bebop's main characters.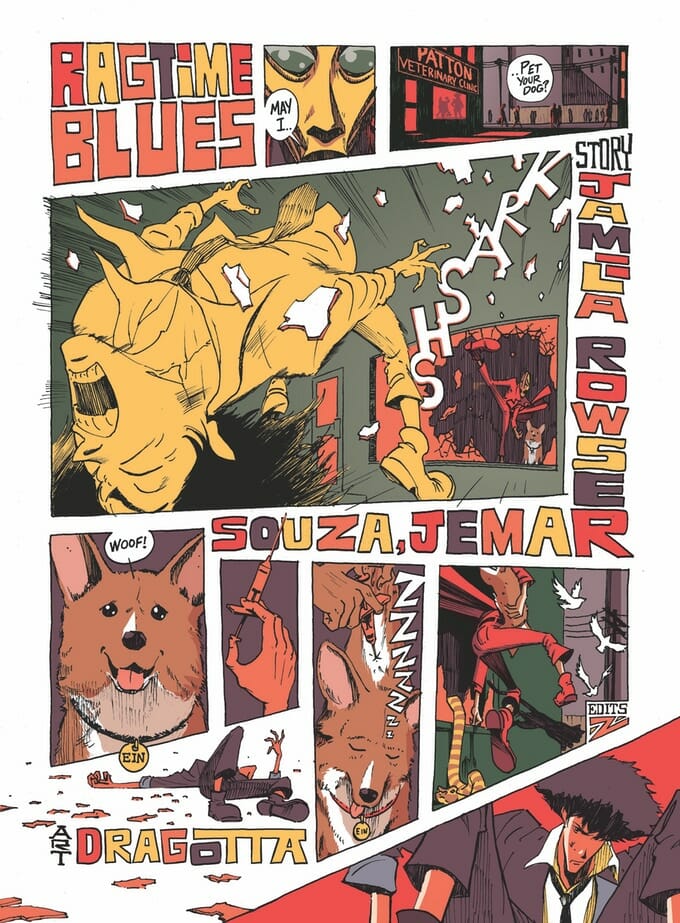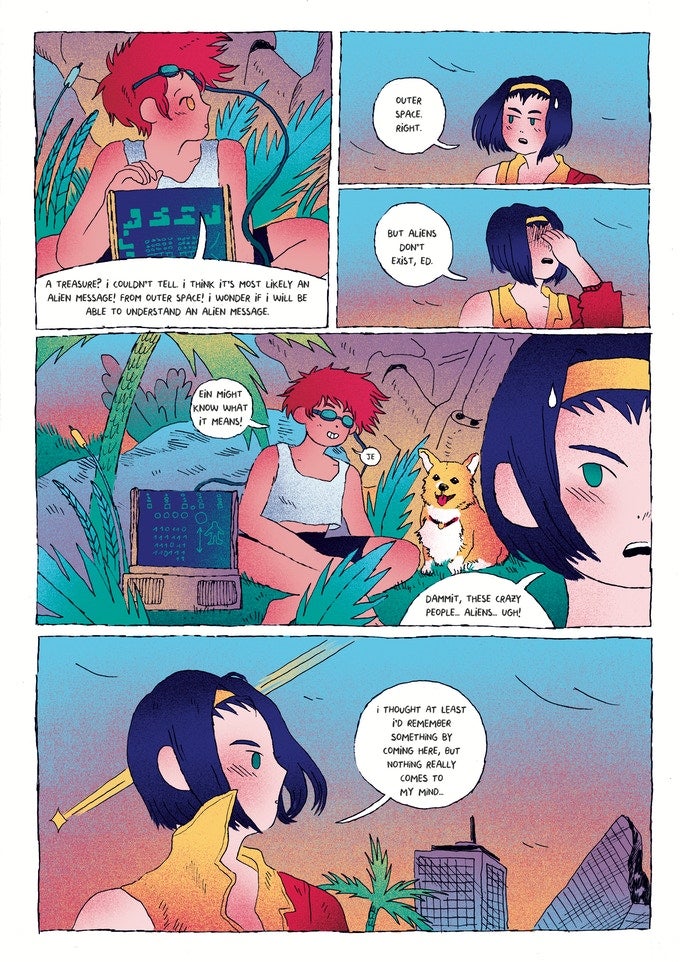 The show's official manga series ended in 2003, and the live-action adaptations never seem to get off the ground (which may not be a bad thing), so if you're craving more Cowboy Bebop, this seems like a good investment. Just don't order it as a holiday gift—the print book is scheduled to arrive in February.
Cowboy Bebop is available to stream on Netflix. You know, just in case you decide it's time for a rewatch.