What have you all done?
It's a question TikTok user Dylan Evans asks after watching 15-year-old Charli D'Amelio awkwardly shift in a YouTube video about her upcoming meet and greet. D'Amelio is known on TikTok for something a lot of users do: dancing and lip-syncing. She has more than 10 million followers; more than 5 million of those followers happened over the last few months. NBC profiled her. She was invited to dance onstage with Bebe Rexha. She marked an inevitable shift: the TikTok "star." 
In an interview with Mel, she said she's not quite sure what happened either: "I'm just doing what I do every day and posting it, I guess. It's very insane to me, as it is for everyone else watching." 
While Evans' response is (likely) meant in jest, "What have you all done?" is kind of a fitting question for what happened on TikTok this year. In 2019, TikTok cycled through and evolved memes and trends at an astounding pace, and got more political as well. Subcultures reformed on TikTok; it became a launching pad for under-the-radar musicians. More celebrities and brands showed up, but it didn't feel overrun. 
It probably will soon. TikTok has now been downloaded more than 1.5 billion times. In early December, TikTok released its top 100, a rundown of the most popular personalities, memes, and trends on the platform in 2019. In the "breakout creators" category, D'Amelio was at No. 5. This might seem dubious, but the speed at which content or users go viral is different on TikTok than other platforms, and its scale dictates that it's going to have to lose some of its (perceived) intimacy.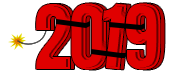 The off-platform siphoning has already started: Popular TikTokker Noen Eubanks is now modeling for Celine; Brittany Tomlinson, also known as "Kombucha girl," was cast in The Reality House and beamed into international airports. There are TikTok meet and greets, much like there were for Vine and Musical.ly stars. D'Amelio did one last month in Norwalk, Connecticut, and charged $100 for a photo; she had to address the fee on TikTok after some backlash, clarifying that the money went to charity. 
D'Amelio rose to popularity for videos that are simple and somewhat cringey, but that's been the baseline for a while: Everyday people, some with very few followers, creating content and sending it out into the void. Some of it is bad; some of it is inspired. Though D'Amelio's ascent was frustrating for some users who were also trying to get noticed, or just didn't understand the appeal, her videos were ripe for parody. The YouTube post that Evans reacted to has become a meme. 
In the wake of her ascent, Alex French, a user also known for dancing and lip-sync videos, hit 1 million followers seemingly overnight, and a video of her literally just saying "Hi" was one of her most popular. (She now has more than 2 million followers.) It helps that they're both pretty girls who seem to be positive influences, but TikTok also admitted to blocking LGBTQ and disabled creators from the For You page over fears of harassment, which calls into question how much other content has been suppressed.  
Still, users found creative ways to address the hype. In one popular video, 20-year-old Hannah Johnson used a basketball as a visual metaphor, asking that anyone who saw the video on their For You page—TikTok's stand-in for a chronological feed—pass the "hype ball" to get it more evenly spread out, and duet with it to keep it going. It was an experiment in hype for all. 
Johnson, a sophomore at the University of Maine, tells the Daily Dot that thousands of people did just that. The video has more than 4 million views and brought out more gripes about how TikTok elevates certain people. But it also showed how issues with the app can be turned into content. 
"I honestly thought it was going to get taken down or flop since I was calling TikTok out for clearly pushing some agenda," she says. Instead, she saw her own surge of followers and likes. 
"There was no premeditated formula that I used to create that video," Johnson says. "That video was the most half-assed, simple concept I have ever created, but it was real and relatable." 
Over the last few months, there's been a significant increase in verified accounts on the For You page, a mood board of what people are watching and what TikTok thinks you want to see. It's also one of the main ways users can get noticed and pick up followers—and why so many videos are tagged with #fyp or #foryoupage. "Don't let this flop" is a common caption, a low-key call for support from your peers. But how videos end up on the For You page is something the company hasn't been forthcoming about. Even though I've never sought out or clicked on any content related to Barstool Sports, its blue-checked feed now shows up in mine. There's also been a noticeable increase in videos from Trump 2020 accounts on the For You page. 
There's no clear path for making a video that will hit on TikTok, though there are plenty of "hacks" and tutorials online. There are one-click offers to become "TikTok famous" and get more followers, but they might just give you a virus. More tangible are TikTok clubs that have sprung up in high schools, in which students collaborate with each other—and teachers—and workshop videos. 
TikTok's scale could signal that the weirdness that made the app so engaging might be watered down. (I recently lost an hour scrolling through videos of people using the same fart sound.) How people go viral on TikTok is still a mystery to Johnson, but she has her own devoted following that checks in with her live-streams and posts, which has helped in her transition to college life. At her summer job, a lot of the younger patrons talk about wanting to become influencers, but she also sees the divide between the influencer lifestyle presented to the internet and the reality of what goes into maintaining that life. 
"There is absolutely nothing wrong with wanting to be an influencer," Johnson says, "but do not think for one minute that it is more important than being a doctor, or a lawyer, or a teacher, because without them those influencers wouldn't have made it." 
When Vine stars tried to leverage pay for their content, the company shrugged and sealed its fate. This feels like a similar tipping point, but TikTok has a framework in place: It debuted the creator marketplace in September for brands to reach potential collaborators. Johnson says she's had brands reach out to her to collaborate and is now an ambassador for card game What Do You Meme?
She isn't sure how long she'll be on TikTok, but she's optimistic about the future.   
"Who knows?" she says. "Maybe I will end up just deleting this app and becoming a doctor. Then every now and then I will get stopped at the grocery store with my husband and kids and they'll ask me if I was that girl from TikTok that dressed as Jesus while baptizing someone in the tub." 
READ MORE: