Even the most fastidious of writers can't avoid the occasional typo. Who among us hasn't patted ourselves on the back for that brilliantly scathing comment we put on someone's political Facebook post, only to reread it and see that we've used the wrong form of "your"?
Of course, we can always go back and edit, or even delete our words and try again. Unfortunately for British online fashion brand ASOS, that same technology isn't available for words printed on plastic bags.
According to a recent tweet, the company printed out 17,000 bags where they misspelled the word "online" as "onilne." Not a good look for a company that is based entirely online.
At least the retailer was smart enough to own its mistake. It even had a bit of a laugh at itself, saying it will refer to the bags as "limited edition."
Ok, so we *may* have printed 17,000 bags with a typo. We're calling it a limited edition. pic.twitter.com/wTpKNid4V5

— ASOS (@ASOS) March 21, 2018
Since ASOS saw fit to call itself out before anyone else could, people seemed happy to let the company slide on this one.
I love everything about this. If you make a mistake, own it.

— Melissa Rieger (@MelissaRieger) March 21, 2018
Haha. These things happen!
It reminds me of this typo spotted on my local high street. I wonder if anyone else noticed…? 😂 pic.twitter.com/O8lWCbj2Hv

— Thinking aloud 😷 (@Thinking_aloud7) March 21, 2018
Calling yourself out before anyone! Good approach @ASOS ! You're human ;) 👌

— Ms. Zoya (@EfiZoya) March 21, 2018
People in the fashion industry seemed especially sympathetic, having dealt with similar problems themselves.
https://twitter.com/MELauritzen/status/976416055387197440
Don't feel too bad, we h*ckin spelled ribbon wrong and just rolled with it. 💁‍♀️

— Wribbn – Make lists. Do more. (@wribbn) March 21, 2018
Naturally, there were quite a few people who were actually hoping to get their hands on the "limited edition" packaging.
😂😂😂 Now I really wanna complete my order just to get my hands on one of these!

— Nirina Plunkett (@NirinaXX) March 21, 2018
https://twitter.com/sabrinajaine/status/976577461059293186
https://twitter.com/ChelseaREvans/status/976403096258666497
Many also agreed that throwing out 17,000 plastic bags doesn't seem like the most environmentally friendly move.
https://twitter.com/KelseyShepherd_/status/976579799094358017
Better a limited edition than throwing it away!

— The Killerqueen 🌈 (@fresheima) March 21, 2018
ASOS appears to have made a legitimate mistake on these bags, but there is some precedent for fashion brands using typos as a marketing strategy. Denim brand Diesel tried fighting the knock-off market by opening a pop-up store in New York made to look like it was selling fake versions of their own products, all labeled "Deisel," but instead of leaving the store with imitation clothing, shoppers were actually buying limited edition Diesel apparel.
The stunt was a roaring success for the company. As soon as people got wind of what was really going on, a line formed around the block with everyone trying to get their hands on the limited edition clothing. Diesel chief marketing officer Dario Gargiulo told Adweek that a "Deisel" sweatshirt that originally sold for $60 in the pop-up store was later resold for about $500.
If you happen to get one of the misprinted ASOS bags, you probably shouldn't expect that kind of resale value. Then again, in 2007 a single misprinted stamp from 1918, known as the "Inverted Jenny" sold at auction for a whopping $977,500. It was a fairly good markup for a stamp that originally sold for 24 cents.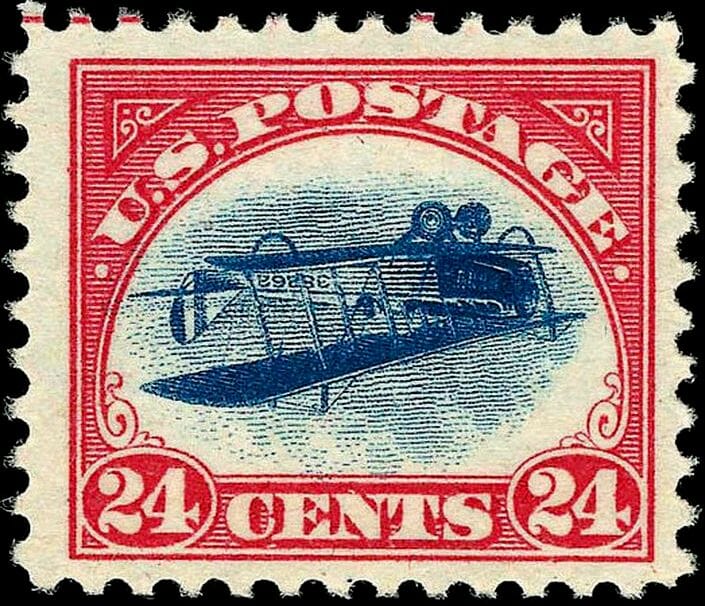 So maybe hold onto that bag for 89 years or so.