Interviewing residents is a staple of local news. An event occurs, a team investigates, and they shove a microphone in the faces of innocent bystanders or people brave or bored enough to open their front doors to a camera crew. The "man on the street" approach rarely offers any real insight or information to a story, but on one occasion, a man talking to the camera about a home intruder became bigger than the story. His name was Antoine Dodson, and he would not be soon forgotten.
On July 28, 2010, police responded to a home invasion and possible rape attempt at the Lincoln Park housing projects in Huntsville, Alabama. NBC affiliate WAFF-48 was there to cover the story, and reporter Elizabeth Gentle spoke with residents of the housing project. She interviewed the brother of Kelly Dodson, the woman who woke to find a man her bedroom.
The rest is internet history.
https://www.youtube.com/watch?v=_oYnM9DD04s
"Well, obviously," Antoine Dodson said in a Southern drawl, unaware he was about to become a meme, "we have a rapist in Lincoln Park. He's climbin' in yo' windows, he's snatchin' yo' people up, tryin' to rape 'em. So y'all need to hide yo' kids, hide yo' wife, and hide yo husband' 'cause they rapin' everybody out here."
Not much later, the interview made its way around the web, was turned into a Hot 100 song, and launched Antoine Dodson into pseudo-celebrity status. But who exactly was Dodson, and what happened to his family, his sister, the suspected rapist, and all that money made from his AutoTune hit: the "Bed Intruder Song"?
15 facts about Antoine Dodson
1) The intruder wasn't actually a rapist
Much is known about Dodson and his sister but little is ever heard about the man wanted for "climbing in yo' windows." Rashaad Cooper was the suspected "rapist" in the crime. It turns out, the entire situation was a big misunderstanding—depending on who you believe.
In 2014, Cooper, an aspiring actor who dreamed of making it Hollywood, shared his side of the story with AL.com. Cooper says Dodson got it all wrong in the interview. "Me and him was cool. Me and his sister had a little fling. I did not hop on a trashcan and enter the window. I was at the house chilling one day, just me and Kelly. She tried to do something I wasn't down for yet. All the sudden she got mad and bipolar and started throwing stuff, trying to fight me. So I won't lie, I did hop out that window. A mad woman? You don't play with them."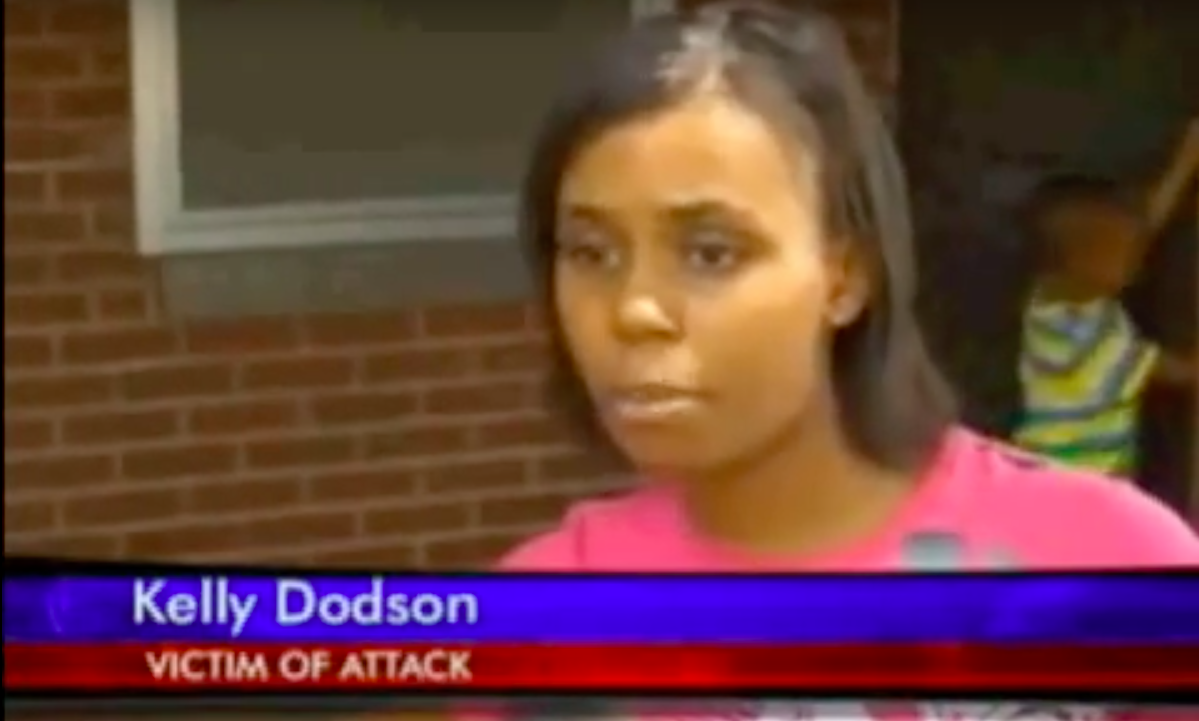 "Next thing I hear on the news is all that. People from Huntsville and Lincoln Park came directly to me when they heard about it, and I told them it's not true. But it didn't matter because word spread like wildfire. I left. There was no point in me being in the area anymore. I won't tell you where I moved, but I moved."
2) Antoine Dodson tells the story much differently
"I didn't know who he was," Dodson said to AL.com. "When he came into my sister's window, I had never met him, I had never seen his face before that. Honest to God, if there was some shady stuff between him and my sister, trust me, I wouldn't have a problem saying 'this is what happened, my sister was dating him or blah blah blah.' But that wasn't the case. This is truly the story of somebody on drugs, thinking they can come into somebody's apartment, and do what they please. And it just isn't going down like that."

READ MORE:
3) Either way, Rashaad Cooper was never charged for it
Dodson's sister knew Cooper was the man who hopped out her window, but despite Dodson's claim of "we gonna find you" and the promise that he left fingerprints, neither Kelly nor Antoine ever identified Cooper to the police. And police never found a reason to bring Cooper in.
Dodson blamed the cops for this. "I guess the police have not done their job."
4) Cooper still felt the effects of the accusation
According to Cooper, Antoine and Kelly told everyone else in the small community.
"Antoine told the guys he hung around with. Now did the whole neighborhood approach me on it? Not the whole neighborhood, but most of the people that knew him and knew me. I got scared. You don't want to stick around for that. People were still looking at me. They whispered. They snickered. Some people wanted to fight. I don't need that in my life. All I want to do is live my life peacefully."
5) Despite the internet's praise, local viewers did not like Antoine Dodson
The video of the interview caught the world's attention because of Dodson's passionate and flamboyant style and vernacular. Washington Post columnist Jonathan Capehart wrote about Dodson's rise to fame and felt that he became an instant sensation because "in this age of fake reality TV, he puts the real in reality. He's one of the strongest people we've seen in a while."
Not everyone, especially Huntsville residents, was as enamored with Dodson. The community was not too pleased about Antoine suddenly being the spokesperson for all of Alabama.Local viewers phoned the TV station to complain that interviews with people such as Dodson "reflected poorly on the community." WAFF-48 defended broadcasting the interview.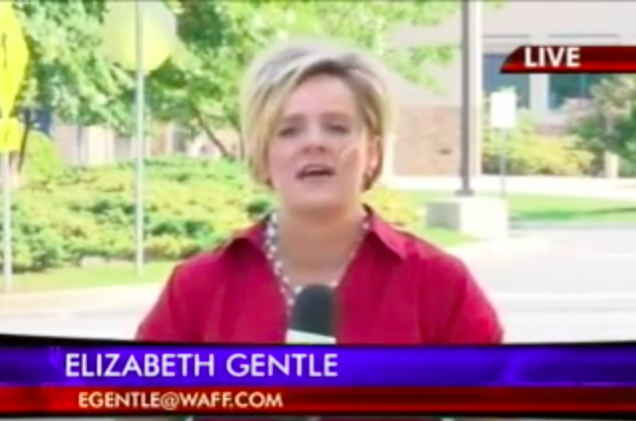 "Some have contacted our newsroom saying that interviews with people like Antoine reflect poorly on the community. To that I say censoring people like Antoine is far worse," WAFF reporter Elizabeth Gentle said.
6) The makers of the "Bed Intruder Song" initially thought they shouldn't do it
The video of Dodson's interview spread across the web and inspired several musical remixes, but none more famous than the AutoTune number by the Gregory Brothers, dubbed the "Bed Intruder Song." The Gregory Brothers, up to that point, had gained a small following by auto-tuning pop culture moments into songs. They thought the Dodson interview would make for a good auto-tune remix, but weren't sure at first if the topic itself were a little too sensitive to joke about.
Gregory Brothers' drummer Michael Gregory admitted in a 2010 interview that he originally questioned the appropriateness of turning such an awful situation into a musical parody, but then realized, "it's taking a terrible situation and making at least something positive out of it."
7) The "Bed Intruder Song" cracked Billboard's Hot 100 list
The song reached No. 89 on Billboard's Hot 100 list and, according to the Gregory Brothers, by September of 2010, they had sold more than 250,000 copies on iTunes.
Antoine Dodson's words, as well as the Gregory Brothers idea, inspired countless covers and remixes. None was bigger than the emo version by a team made up of Hayley Williams of Paramore, Jordan Pundik of New Found Glory, Ethan Luck of Relient K, and musician Tony Lucca.
8) Antoine Dodson and his family tried to leave it all behind
In August 2010, Dodson noted in an interview the irony of having "a hit on iTunes, but we're still in the projects." Not long after the "Bed Intruder Song" went platinum, Dodson launched a website requesting donations to assist his family in moving "out of the hood." Dodson also hoped he could raise money to cover medical bills for his sister and mother, who suffered from Type 1 Diabetes.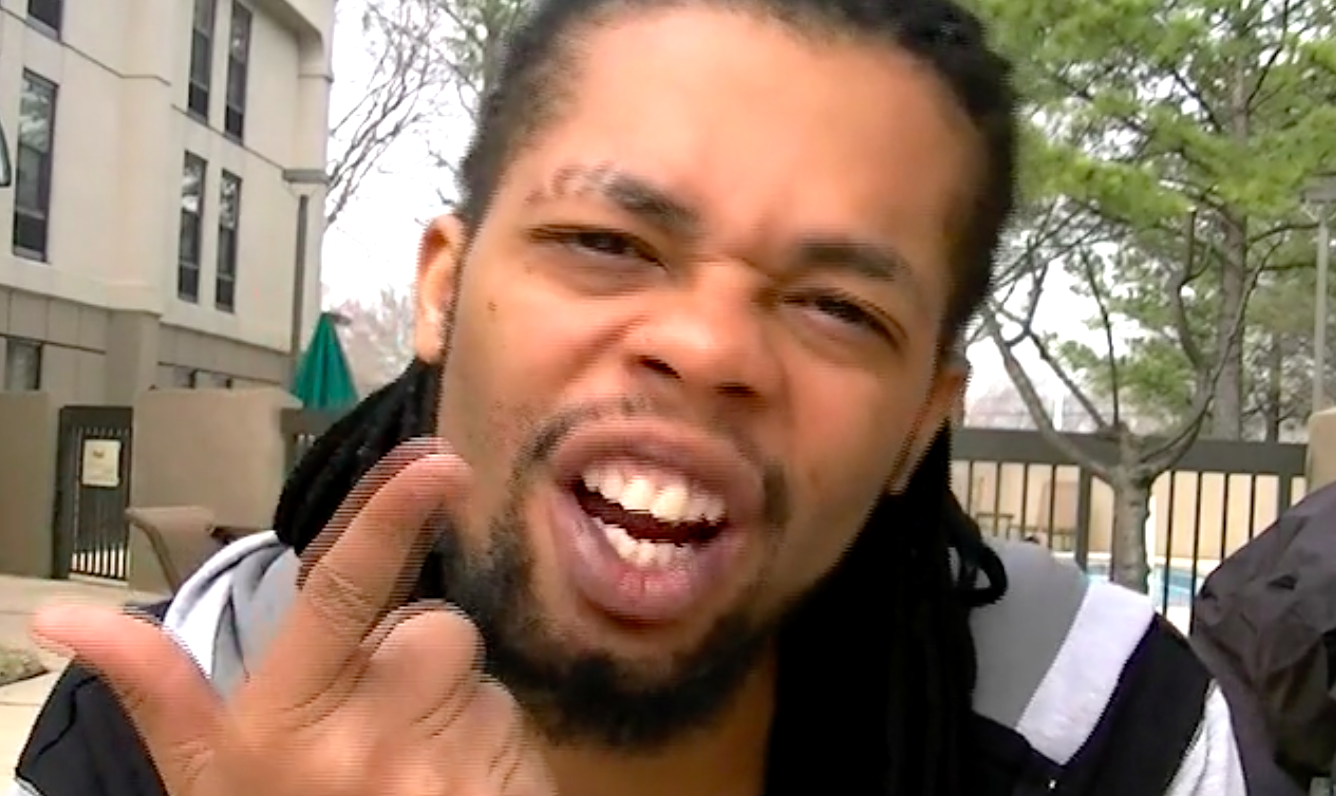 Dodson's fundraising efforts were less than successful. That's putting it kindly.
According to his Kickstarter page
, Dodson's efforts to raise money only garnered the support of 26 backers for a paltry $766 of the requested $38,000.
9) Antoine Dodson was the most popular person on YouTube in 2010
It's hard to get an exact number for views of Dodson's interview and the AutoTune remix, but without counting major label music videos, Dodson's song was still the most viewed on YouTube in 2010. The original video of Dodson's TV interview now has over 64 million views. The original Gregory Brothers video has over 135 million views. Factoring all the other mixes, videos, and edits, it could be estimated that more than half a billion people have seen Dodson's moment of glory in one form or another over the last seven years.
10) Dodson dominated pop culture in the aftermath of the incident
It was hard to miss Dodson in 2010, especially because the phrase and the man popped up everywhere. Besides references on top shows like The Cleveland Show and a cameo in the Tyler Perry movie A Madea Christmas, Dodson himself appeared on Tosh.0 for a Web Redemption segment and was also featured in a segment on Lopez Tonight. (Yes, you didn't imagine that. George Lopez had a talk show we all forgot about.) There, he sang the "Chimney Intruder" song about Santa Claus.
Dodson even performed the "Bed Intruder Song" with Michael Gregory of the Gregory Brothers at the 2010 BET Hip Hop Awards.
11) Hide yo' wallets because Antoine Dodson tried his hand at business 
Like every other major internet sensation, Dodson attempted to capitalize on his virality. His first venture was a line of shirts and merchandise featuring the original album art from the iTunes release of the "Bed Intruder Song." After a licensing dispute between the artist, the photographer, and his manager, he launched a new storefront through a different distributor for a line of merchandise unrelated to the album or song.
Dodson authorized the creation and sale of a "Bed Intruder Costume" for Halloween and endorsed a "Sex Offender Tracker" smartphone app for iPhone and Android.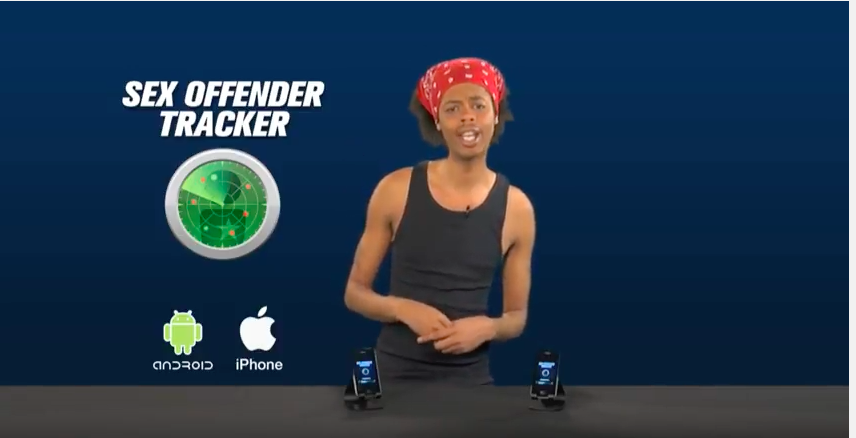 In January 2011, Dodson announced the filming of a pilot episode for a reality TV show, featuring himself and his family moving from Huntsville, Alabama, to Los Angeles, California.
It never aired.
12) Dodson has had his own unfortunate run-ins with the law
A crime made Dodson a household name, but the man himself wasn't exactly above the law. In April 2011, Dodson was pulled over for speeding and arrested for marijuana possession. He was also arrested on five other misdemeanor charges but was released later that day.
In September of that same year, Dodson was again arrested for violating a Huntsville noise ordinance. The police were ready to issue a warning until they ran his name through a database and discovered he had an outstanding warrant for not reporting to court for his marijuana violation. Dodson was arrested and later released on a $516 bond.
13) The 'Bed Intruder' tried to get famous off the incident as well 
Rashaad Copper felt Dodson "capitalized on his life," and he responded in the most early-2010s way possible: By challenging him to a celebrity boxing match for money. The duo stepped into the ring. Twice.
In 2014, Dodson knocked out Copper in a three-round match. Kato Kaelin was a guest host for the event.
In 2015, the "Intruder" and Dodson stepped back into the ring. Cooper got some measure of revenge, knocking Dodson out with one of the tamest punches in history.
14) Antoine Dodson has a complicated relationship with the LGBTQ community
In May 2013, Dodson, who was gay, denounced his homosexuality after he converted to a sect of Judaism. He got married and had a child, saying he was "no longer into homosexuality."
Dodson then drew the ire of the gay community when he said that he would help his son become straight if he was born gay.
"I wouldn't be shocked because I lived that life before," he said. "I would try and get him help," adding that "even if he couldn't be fixed, it doesn't matter because I still support him no matter what."
After receiving backlash for his comments, Dodson issued an apology.
He also upset the community when he spoke out in favor of Chick-fil-A, despite the fast food chain's outspoken opposition to gay marriage. "Let me tell you this: I have uncles and aunties who do not approve of gay marriages, but they respect me. I don't care about one person's opinion or how they feel. That's fine. Chick-fil-A makes good meals, and I eat there quite frequently. No one is going to stop me from eating there. If I'm going to have a Chick-fil-A sandwich, I'm going to have a Chick-fil-A sandwich."
Hide yo' nuggets.
15) Dodson still maintains an active YouTube channel
Though he has shrunk from the public consciousness in the past few years, that hasn't stopped Dodson from being a steady presence on YouTube.And he's become an ardent Donald Trump supporter, posting a video celebrating the president's election.
Dodson claimed he could be Trump's personal Oliva Pope, which maybe the president should have considered, because if anyone could have convinced Trump to "hide yo' scandals, 'cause they impeachin' everybody out here," it's him.