Apple has never been an infallible company, although people born after 1990 might find that hard to believe. The historical record proves that for each era-defining innovation unveiled, they've botched a few other things along the way.
Though we'll have to wait until 2015 to see how the Apple Watch falls short of slavering fanboys' expectations, #Bendgate (and, to a lesser extent, #Hairgate) should see us through the end of this year as far as techie schadenfreude goes. 
Join us, then, in preparing for Apple's Oct. 16 iPad and iMac event by reliving a few of the computing giant's greatest blunders and failings, many of which were the result of trying to lead the industry with radically new and aesthetically sleek designs. (Bonus points if you're reading on an iPad that can't maintain a Wi-Fi connection.) 
Apple Maps (2012)
When Apple launched iOS 6 in the fall of 2012, they ditched the familiar and widely beloved Google Maps application in favor of a proprietary one. Gone were the Street View and transit directions features that users relied on every day; the system itself was so bug-ridden that it became the subject of pervasive Twitter mockery, as well as a Tumblr cataloging the topological oddities discovered within. One guy started turning its 3D graphics glitches into surrealist art. Police in Australia warned that relying on Apple Maps for GPS navigation could prove deadly, as it was guiding drivers looking for the Victorian city of Mildura into the semi-arid wilderness of a national park where temperatures reach as high as 115 degrees. Eventually, Apple apologized for the mistakes (and fired the "responsible" VP who refused to).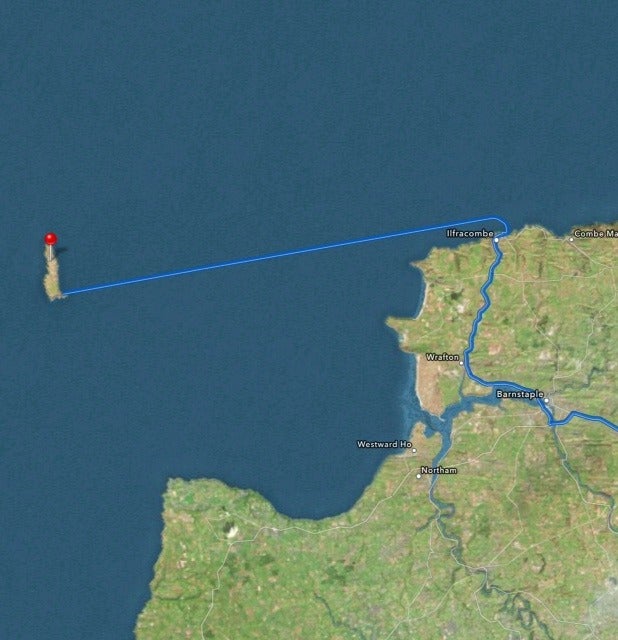 Screengrab via theamazingio6maps.tumblr.com
Overseas working conditions (2006–present)
To its credit, Apple in 2006 did investigate journalists' claims that Foxconn employees at a facility in Shenzhen, China, were routinely mistreated, living in cramped quarters, and forced to work overtime—and found that the plant's owner was compliant with their guidelines "in the majority of areas." But violations be damned: Why rock the boat when you're the client of an electronics manufacturer whose prices, flexibility, and industrial expertise make "Made in the U.S.A." into an economic joke?
Since then, disturbing reports of riots, missing wages, worker suicides, and industrial accidents have trickled into western media, though they rarely have much impact beyond a momentary sense of outrage. Apple's other Chinese suppliers also came in for allegations of child labor—because the 21st century is the Victorian Age: Redux.
The hockey puck mouse (1998)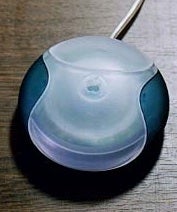 Here's a piece of hardware that became iconic for all the wrong reasons—and actually caused a bump in sales for an adapter that allowed people to use its precursor instead. Apple's first USB mouse, relabeled the "hockey puck" almost on sight by a befuddled public due to an unprecedented roundness, was released with the iMac 3G in 1998 and vanished forever in 2000, replaced by the Apple Pro Mouse.
Even now, as an eBay collector's item, it's considered practically worthless. Why? Its size made it an ergonomic disaster, its shape was difficult to properly orient, and its cord was laughably short. Third-party developers who devised shells that snapped onto the puck to give it a more comfortable elliptical form, meanwhile, did some brisk business. Thank God everything has a touch screen now, I guess? 
NOOOO! RT @rgriff My theory on this week's "It's been way too long" Apple event: The return of the hockey puck mouse. pic.twitter.com/o0pNcBogQY

— Aaron Mildenstein (@theuntergeek) October 13, 2014
But let's be real: The current mouse, with its razor-sharp plastic edges and paltry battery life, isn't much better.
Newton MessagePad (1993)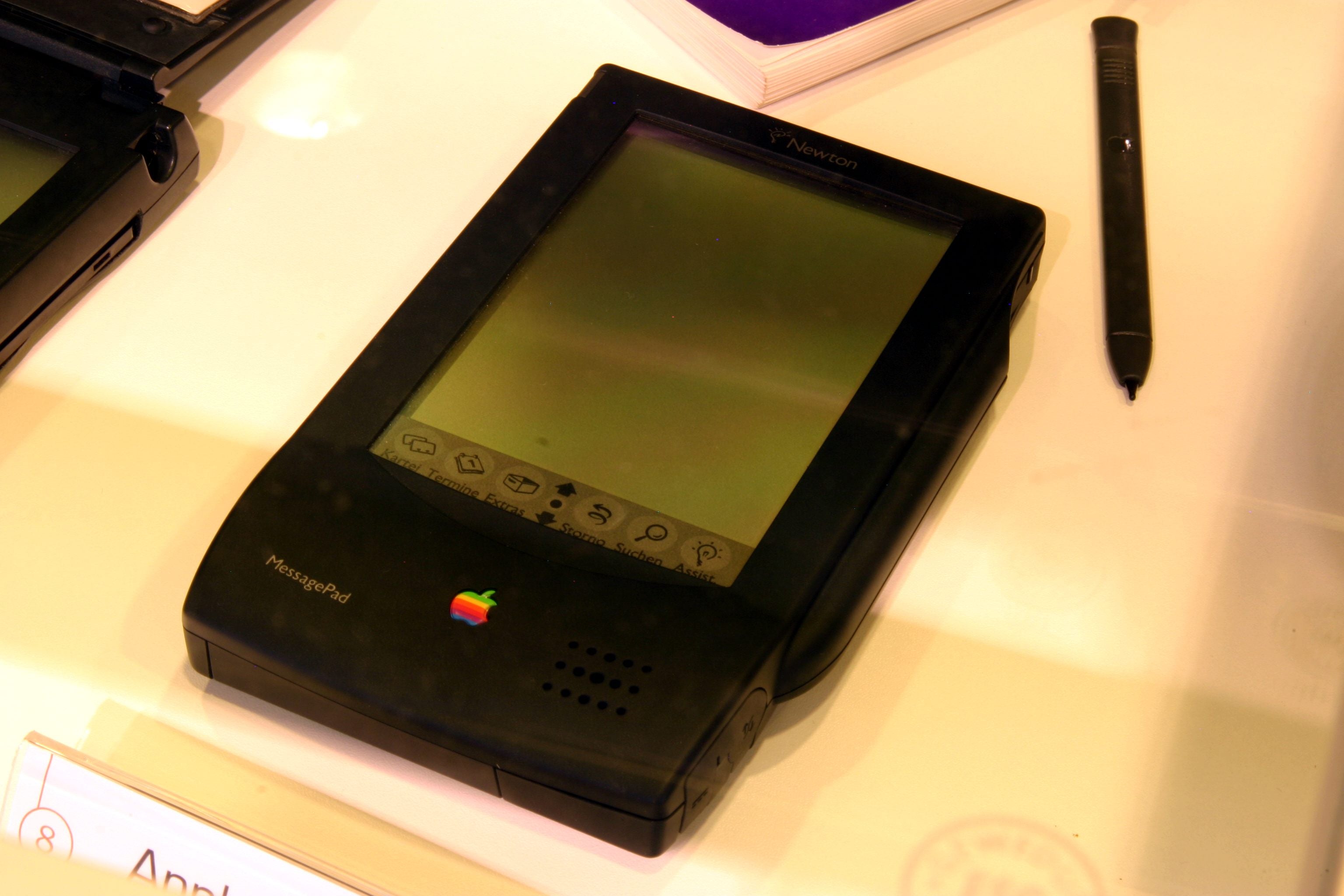 Photo via Wikimedia Commons
Ages before tablets and smartphones became a common sight in subways, schools, and just about any social space you care to name, Apple attempted to jump-start the embryonic market for personal digital assistants with MessagePad, a series of devices that ran a C++ operating system called Newton.
With a retail price of $900, buyers understandably expected a product that could easily assimilate notes jotted with a stylus onto the screen, but handwriting recognition software wasn't yet equal to such a basic task. Transcription errors were so frequent, in fact, that they became a part of pop culture lore: the comic strip Doonesbury famously lampooned the technology, as did The Simpsons, in a gag acknowledged as "the first autocorrect fail." The latter so vexed Apple's engineers that it later became an impetus to deliver perfect keyboard functionality in the iPhone.
Tax avoidance (1980–2018?)
As discussed, Apple's latest span of triumphalist profitability owes much to their policy of outsourcing work to Asia. Less well-known is their long-standing practice of protecting their bottom line with dodgy international tax schemes, which involve running foreign operations through a shell corporation in the famously low-tax country of Ireland. Apple insists that these and similar tactics to decrease their tax burden are technically legal, but recently, as the Daily Dot's Micah Singleton has reported, the European Union decided that the Irish deal amounts to "illegal state aid," with possibly billions in back taxes owed.
Across the pond, a U.S. Senate panel found that the company paid little to no corporate taxes on $74 billion in revenue. But Apple and other tech giants may have to bid their Irish tax havens adieu—the government says that loophole will be closed within four years. Time to beat a retreat to the Caymans?
Regardless, enjoy your new iPads. They won't be much of a surprise: Apple already accidentally leaked the design.
Illustration by Jason Reed