Warning: This article contains spoilers for the most recent episode of Westworld, "Reunion."
Westworld's titular theme park is in the business of giving guests an outlet where they can live their own twisted fantasies, but in doing so it also gave the powers behind the park something even more valuable.
Amid the multiple timelines taking place in "Reunion" is a flashback revealing how a younger William (Jimmi Simpson) introduced Westworld to his father-in-law, James Delos (Peter Mullen). The scene they witness is a familiar one in Sweetwater as Dolores (Evan Rachel Wood) drops a can of milk onto the ground. It's just for show: All of the hosts freeze while William and Delos look at what Westworld can offer them. Delos isn't as impressed as his son Logan (Ben Barnes), whose mind is blown upon realizing he's in the middle of a host demonstration. Delos doesn't see much point in investing in the park so people can live out outlandish fantasies.
But William, who has experienced the highs and lows of Westworld for himself, sees another opportunity—and a darker one.
"Nothing here is real, except one thing: the guests," William tells Delos. "Half of your marketing budget goes to figuring out what people want. Because they don't know. But here, they're free. Nobody is watching, nobody is judging. At least that's what we tell them. This is the only place in the world where you get to see people for who they really are. If you don't see the business in that, then you're not the businessman I thought you were."
For two seasons, the mysterious Delos Inc. has overseen Westworld, often with an agenda of its own. It's attempted, on multiple occasions, to smuggle data out of the park by uploading valuable IP into the minds of hosts—and it's willing to let Charlotte Hale sit in a park full of murderous hosts until it receives that IP in the form of Peter Abernathy. It has drone hosts located in secret facilities to collect guest DNA and log their experiences, something that guests agreed to before entering the park.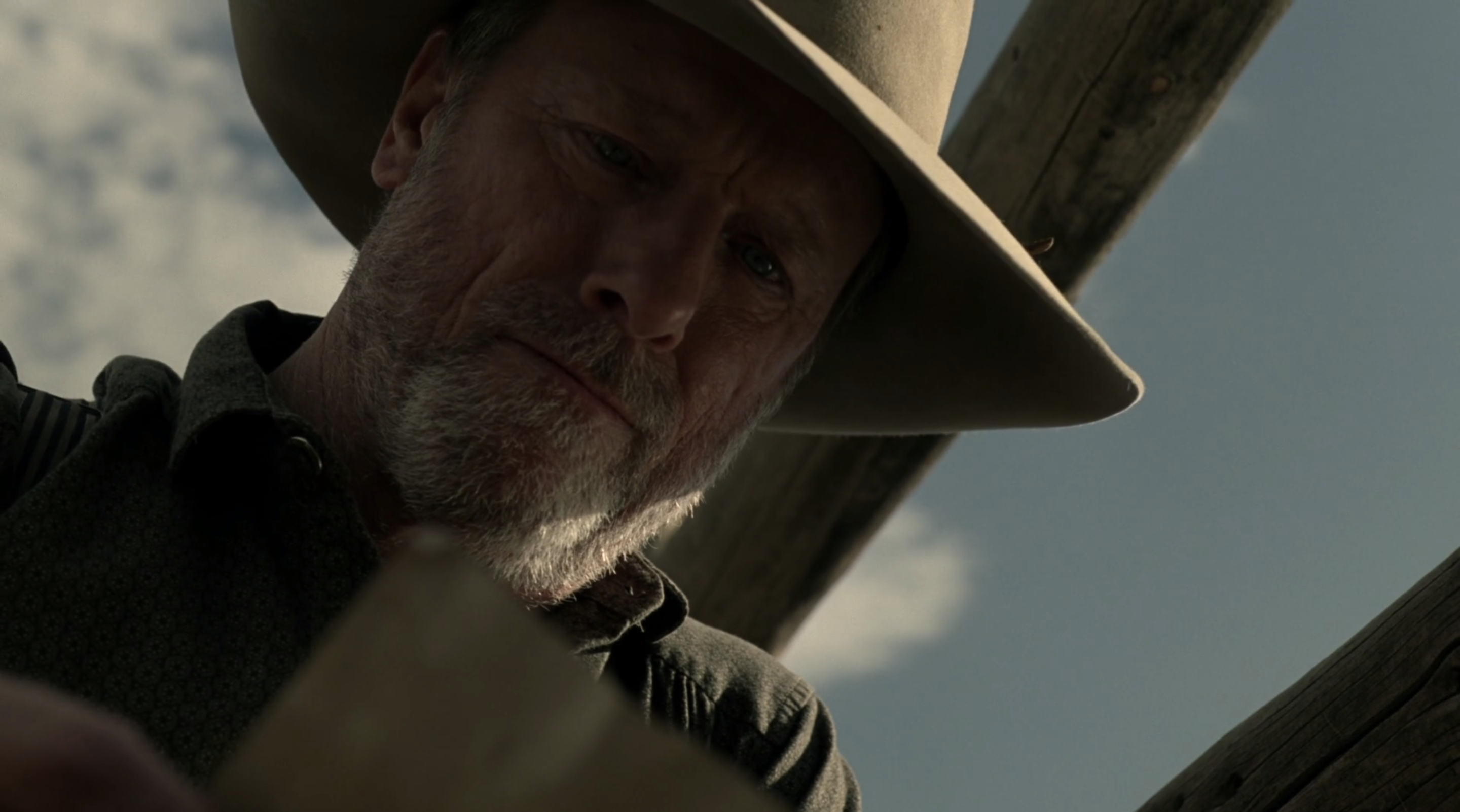 Delos Inc.'s ultimate plan with Westworld and that data is still hidden behind layers of secrets and code, but it's already starting to take shape. Westworld allows the very rich to indulge in cowboy fantasies between all of the sex and murder they can commit without consequence, but the rich do it potentially without knowing what they are giving up. They're being recorded, forfeiting their DNA for unspecified reasons, and putting all of their darkest tendencies on display for a major corporation that's in the business of Westworld for the money and power that comes with it.
Sure, on the surface, Delos might just be using that data to create better experiences for those who visit Westworld and the several other parks in the area. We also haven't seen Delos Inc. use any of that data yet. But what would happen if a former Westworld guest pissed off a powerful entity that had incriminating footage of that person engaging in illegal acts? What could Delos Inc. do with that DNA?
It's particularly interesting that, given his role in forming Westworld's ulterior business model, an older William (Ed Harris) keeps returning to the park to play the games that Robert Ford planted for him (and even the ones he didn't). He knows the secrets behind the fantasy but he can't help but continue to indulge himself.
At the Tribeca Film Festival, showrunner Jonathan Nolan compared Delos' role in Westworld this season to Facebook and Google. But as it turns out in Westworld, not only are the guests the product, they're also willingly paying a fortune to Delos to be that product.