Spider-Man: Homecoming, the latest reboot of Sony's flagship franchise, is returning Peter Parker to his roots.
British actor Tom Holland is now taking up Spidey's mantle after Tobey Maguire and Andrew Garfield each portrayed the webslinger. Unlike previous versions of the character, we've already seen Holland in action well before his solo debut: He had a memorable cameo in 2016's Captain America: Civil War, which brought Spider-Man to the Marvel Cinematic Universe for the first time.
Check out the latest trailer below.
Spider-Man: Homecoming Plot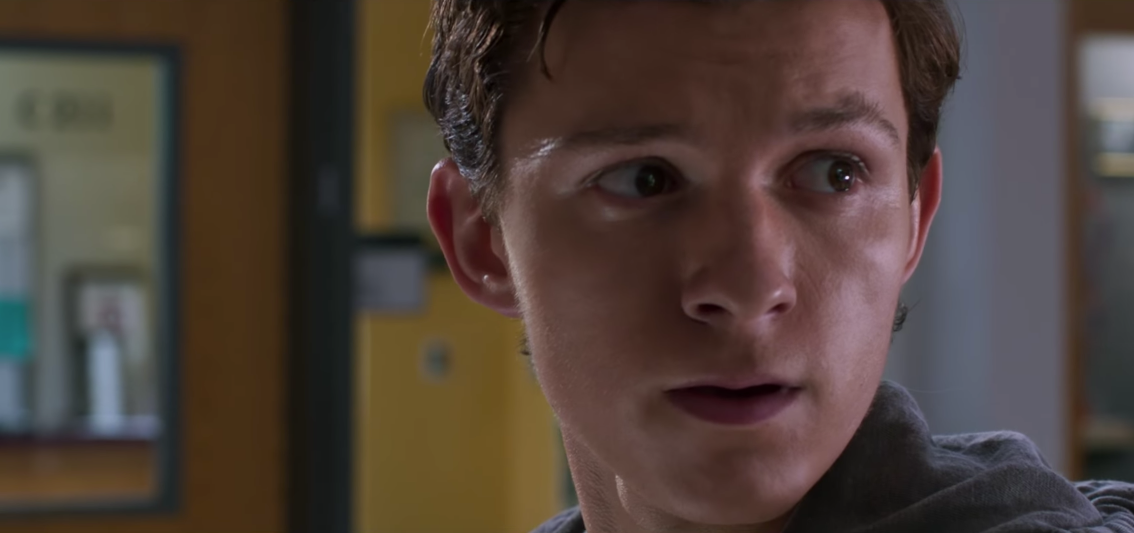 Sony is skipping Spider-Man's origin story—a radioactive spider bite—as we're introduced to more of Peter's world balancing school and his superhero life in the aftermath of Civil War.
Here's the synopsis, courtesy of Sony:
A young Peter Parker/Spider-Man (Tom Holland), who made his sensational debut in Captain America: Civil War, begins to navigate his newfound identity as the web-slinging super hero in Spider-Man: Homecoming. Thrilled by his experience with the Avengers, Peter returns home, where he lives with his Aunt May (Marisa Tomei), under the watchful eye of his new mentor Tony Stark (Robert Downey, Jr.). Peter tries to fall back into his normal daily routine – distracted by thoughts of proving himself to be more than just your friendly neighborhood Spider-Man – but when the Vulture (Michael Keaton) emerges as a new villain, everything that Peter holds most important will be threatened.
The film will be directed by Jon Watts, who described Keaton's villain as an "everyman," a blue collar guy who runs a salvaging company tasked with cleaning up superhero messes. Adrian Toomes becomes the Vulture—and starts selling "scavenged alien artifacts" and tech to criminals—after an organization Tony Stark founded takes over.
Spider-Man: Homecoming's place in the MCU
While most of Marvel's cinematic properties are interconnected through an overarching universe, Spider-Man has long been kept out of that sandbox. That wasn't because nobody wanted to bring Spider-Man to the MCU but rather a rights issue: Spider-Man is among the handful of Marvel properties whose movie rights don't belong to Marvel Studios. (X-Men, Fantastic Four, and Deadpool are other examples.)
So for more than a decade, Spidey hung out in his own universe while the Avengers saved the world in another. But in early 2015, Marvel and Sony came to an agreement to bridge their film universes together. Basically, Spider-Man would appear in the MCU while MCU characters would then cross over to a new Spider-Man movie.
The first part of this deal came to pass with Civil War while at least one Avenger will show up in Homecoming. A production announcement video from Marvel revealed that Holland would also appear in Avengers: Infinity War.
Spider-Man: Homecoming cast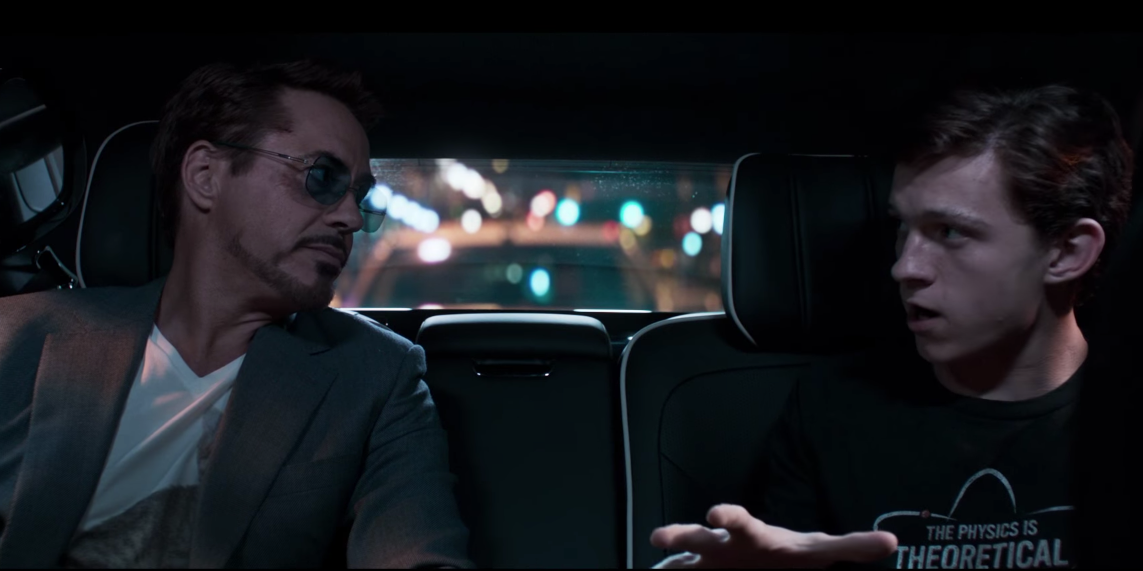 Civil War introduced fans to two of Homecoming's big stars—Holland as Peter Parker/Spider-Man and Marisa Tomei as Aunt May—but those casting announcements initially arrived with some controversy. Fans had criticized Marvel and Sony for making a movie about Peter Parker yet again instead of Miles Morales, a black-Latino teenager who's now the main Spider-Man in the comics. As for Tomei, there was criticism about Hollywood ageism given that the actresses playing Aunt May kept getting younger. She was previously played by Rosemary Harris and Sally Field.
Robert Downey, Jr. was announced to the cast even before Civil War's release to reprise his role as Tony Stark/Iron Man and Peter's new mentor after the events of Civil War.
OFFICIAL: @RobertDowneyJr signs on for #SpiderMan: Homecoming pic.twitter.com/q5bLdcPab4

— Spider-Man: Far From Home (@SpiderManMovie) April 21, 2016
Michael Keaton will play the villain, Vulture. Sony and Marvel introduced concept art to fans last year at San Diego Comic-Con.
Spider-Man surprises #SDCC! Here's the first look of the Concept Art featuring the Vulture in #SpiderManHomecoming pic.twitter.com/RDVEVsDHQa

— Spider-Man: Far From Home (@SpiderManMovie) July 24, 2016
Zendaya will play Michelle, one of Peter's classmates, although many people suspect that she'll actually portray Mary Jane Watson. Peter's other classmates will include Jacob Batalon as Peter's best friend Ned Leeds, Tony Revolori as Peter's rival Flash Thompson, and Laura Harrier as Peter's love interest Liz Allan.
Bokeem Woodbine will play the villain Shocker. And Donald Glover, who many fans for years campaigned on behalf of to play Miles Morales, will appear in Homecoming in an undisclosed role.
Spider-Man: Homecoming trailer
Our first look at the movie debuted on Jimmy Kimmel Live in December filled with plenty of action and humor.
An international trailer released a few days later gave us even more footage.
A second trailer debuted on March 28 reveals more of the plot, including how far Tony Stark will go to stop Peter Parker from getting in over his head. Naturally, this appears to do nothing to deter him.
We also got a pretty charming new poster for Spidey.
Homework can wait. The city can't. #SpiderManHomecoming pic.twitter.com/Po7VJaCfWg

— Spider-Man: Far From Home (@SpiderManMovie) March 24, 2017
Spider-Man: Homecoming release date
Spider-Man: Homecoming will be released in the U.S. on July 7, 2017.