A rumor has been turning heads on social media: Could a Saudi Arabian prince really be on Steam?
The rumor gained new life this week after Twitter user @SimonovCarbine shared screenshots of a Steam profile on Wednesday. The profile, Archangel_Yuji, claims to belong to Prince Abdullah bin Salman bin Abdulaziz Al Saud. While there's no definitive proof the account really belongs to Saudi royalty, it's become a heated point of contention online.
Steam, a digital video game distribution platform, did not respond to the Daily Dot's request for comment.
Ladies and gentlemen, I present to you the Steam profile of Prince Abdullah bin Salman of Saudi Arabia pic.twitter.com/TqhrRjxD2J

— The One Free Carbine (@SimonovCarbine) September 11, 2019
There are thousands of accounts on the platform, which is owned by Valve Corporation. But apart from the claim in the information section of the profile, which explicitly claims to be the 39-year-old royal, a few characteristics aid speculation about the account holder.

The large amount of money Archangel_Yuji has spent on games, DLC and in-game items, has been a conversation among gamers for years. One redditor even calculated what the account would be worth, and shared their findings. According to u/OLIV_R, Archangel_Yuji's account was worth $22,638 two years ago. On top of that, the account supposedly owned 2,342 games (it now owns 2,307) but 2,311 of them were unplayed. The Reddit post also claims Archangel_Yuji spent 8,542 hours playing games on Steam. That's just a few days shy of a year.

In the comment section to another Reddit post questioning the identity of the account holder, one commenter attempted to shed light on the matter. "That's him alright, I used to be a concierge for a 5* hotel in London," user Scenick wrote. "The royal family stayed with us for 6 months at a time for over £50k per night. (Two floors). He travels with his gaming PC as well as an 85" TV. Money can't buy happiness, but… you know."

A Guru Gamer article from May also claims that "it was long ago confirmed that the owner of this Steam account is indeed the prince of the oil giant Saudi Arabia," but does not provide any hard evidence.
One of Archangel_Yuji's favorite games is Defense of the Ancients (DOTA) 2, for which they've logged a whopping 3,455 hours. As of the time of this article's writing, the account holder was currently enjoying the multiplayer video game. According to his Steam account, however, Archangel_Yuji's official favorite game is Sonic Generations. Some of the alternative names that they've played under include "Little Sweet Prince," "Princess Yuki Yukeo," and "Little Crystal Maiden Pro."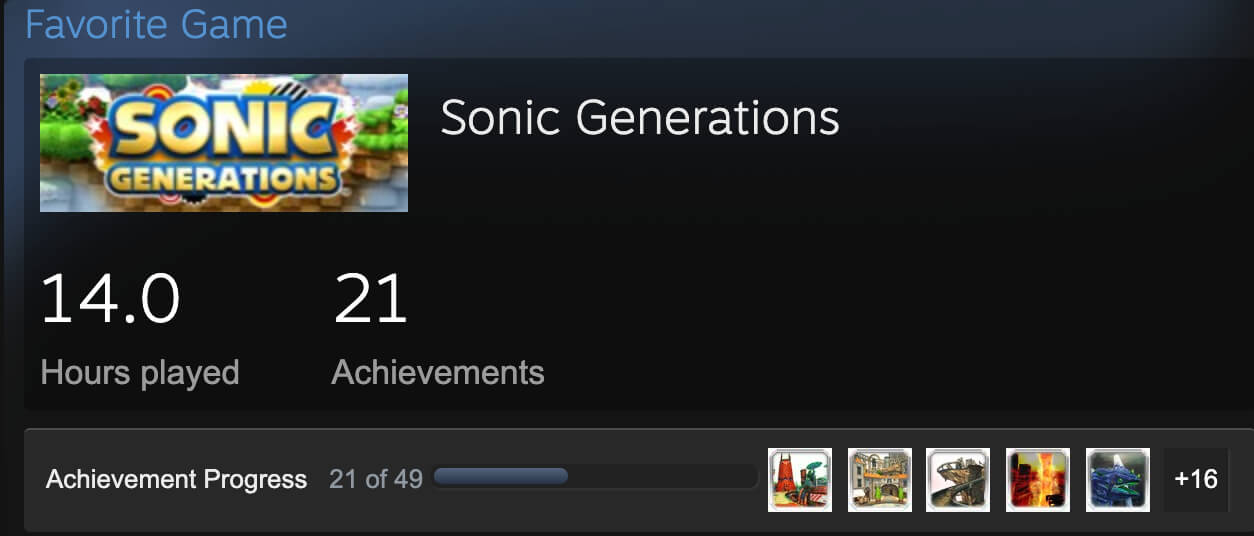 In the "about" section of the profile, Archangel_Yuji provided answers to some questions alongside links to their Reddit profile and an Instagram video. The Reddit account associated with Archangel_Yuji's Steam account has an extensive history of posting about DOTA 2.
The first question the account holder answered on Steam was in regards to the Instagram video, posted below. "Those are my lovely brother Mohammad high-fiving President of Russia Vladimir Putin! <3 We're very good friends with Russia and I love Russia so much," they wrote. They clarify that they do not accept friend requests due to "rude and weird" people. They then go on to give details about some of the properties owned by their alleged family.
The Instagram account housing the linked video appears to be all in Russian, which would be an odd choice for a Saudi Arabian prince. The native language in Saudi Arabia is Arabic. The account is home to dozens of videos of a bearded man meeting with numerous important figures, from Russian President Vladimir Putin to athletes and members of the military. Prince Mohammed Bin Salman Al Saud does have an extensive family, so it is possible the claim is true.
At this point, however, it's just speculation.
READ MORE: