Teen Marvel hero Riri Williams will return this fall, starring in a new solo comic titled Ironheart. The new creative team consists of artist Kevin Libranda and first-time comic book writer Eve Ewing, hired after an enthusiastic fan campaign to get her onboard as Ironheart's new writer.
Riri Williams joined the Marvel universe in 2016, introduced as a 15-year-old MIT prodigy who designs and builds her own Iron Man suit, adopting the codename Ironheart. She immediately struck a chord with fans, especially young Black women who were excited to see themselves represented in a smart, fun, and young superhero.
However, there were some concerns that Williams might fade into obscurity. It's not unusual for Marvel and DC to introduce new characters—particularly characters of color—and then abandon them in favor of telling new stories about established heroes. Marvel recently put several of these characters on the backburner in order to relaunch the original versions of Hulk, Thor, and Captain America, so it's a relief to see Williams headline her own series.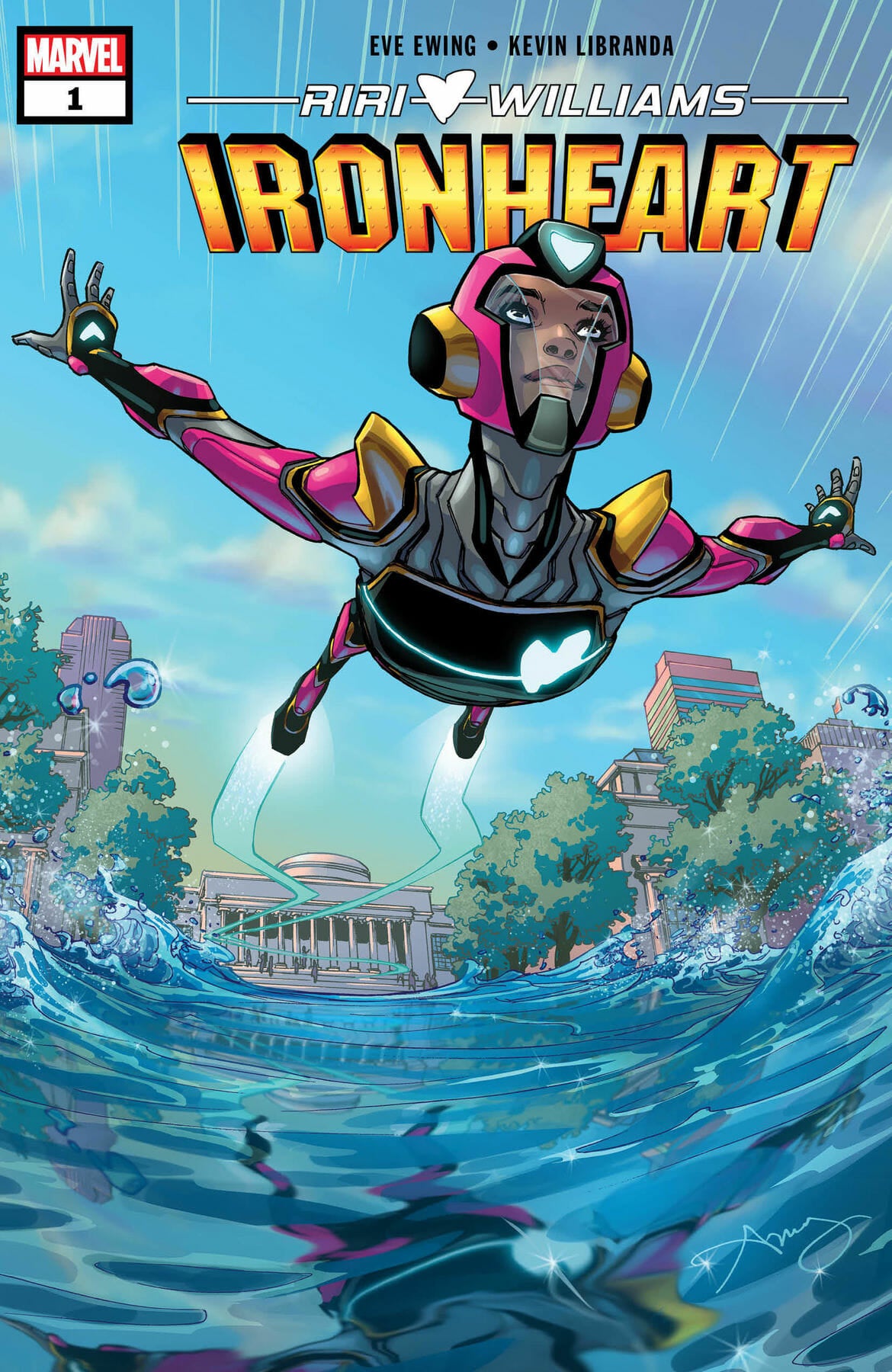 Ewing is a refreshing choice of writer for Ironheart. Most Marvel writers and artists still come up through a traditional career ladder in the comics industry, and that route tends to result in a lot of all-white, all-male creative teams. So, the publisher has begun to reach further afield to diversify its pool of creative talent. After years of criticism, Marvel hired its first Black woman writer—Roxane Gay on Black Panther: World of Wakanda—followed by increased efforts to recruit more women of color behind the scenes. Long before the Ironheart announcement this week, fans were already signing a Change.org petition insisting that Ewing was the perfect writer for the job:
One need not look too far for reasons why Ewing is the perfect fit for Riri's evolving character. Her latest book, Electric Arches, is a wonderfully considerate trip through Chicago filled with poems, stories, and Ewing's own visual art acting as guided tour. But even more, Ewing captures the feel of Black girlhood in a city's whose representation has never quite fit its real character.
If you haven't read Ewing's work as an author and academic, you may still know her from Twitter, where she posts to her 167,000 followers under the screenname Wikipedia Brown.
this has been a months-long process and was a very, very hard secret to keep. thank you to everyone at Marvel especially Tom Brevoort and Alanna Smith. Thank you to Tirhakah Love believing in me enough to launch the #IronheartEve petition. Thank you to everyone that signed it.

— wikipedia brown says #CancelConway (@eveewing) August 20, 2018
Speaking to the Chicago Tribune, Ewing said she was planning to explore Riri's perspective as a Black girl from Chicago: "Somebody who has lost family members to gun violence, somebody who understands the realities of the community is going to bring something very different to questions about justice and who the good guy is and who the bad guy is and what you do about that."
The first issue of Ironheart comes out in November.