In the season 3 premiere of Rick and Morty, Rick stated that his entire series arc was driven for a need for more of McDonald's Szechuan sauce, even if it took him nine seasons to get it. Luckily for Rick—and for us—it only took one for it to finally return properly to our dimension.
McDonald's had already sent tubs of the Szechuan sauce, which was made to promote Mulan in 1998, to the cast and crew of Rick and Morty and three lucky fans after a recurring gag in a single episode gained a life of its own online. But it's offering a chance for the rest of us to get our hands on a sauce we never knew we needed until Rick traveled deep into his own mind to obtain it.
On Oct. 7, McDonald's is bringing back a limited quantity of Szechuan sauce for customers starting at 2pm. It's part of a larger promotion for its "Buttermilk Crispy Tenders," which includes giving away "1,000 limited-edition, hand numbered, screen-printed posters" for its 10 sauces. That includes the Szechuan sauce, which has its own appropriately trippy poster.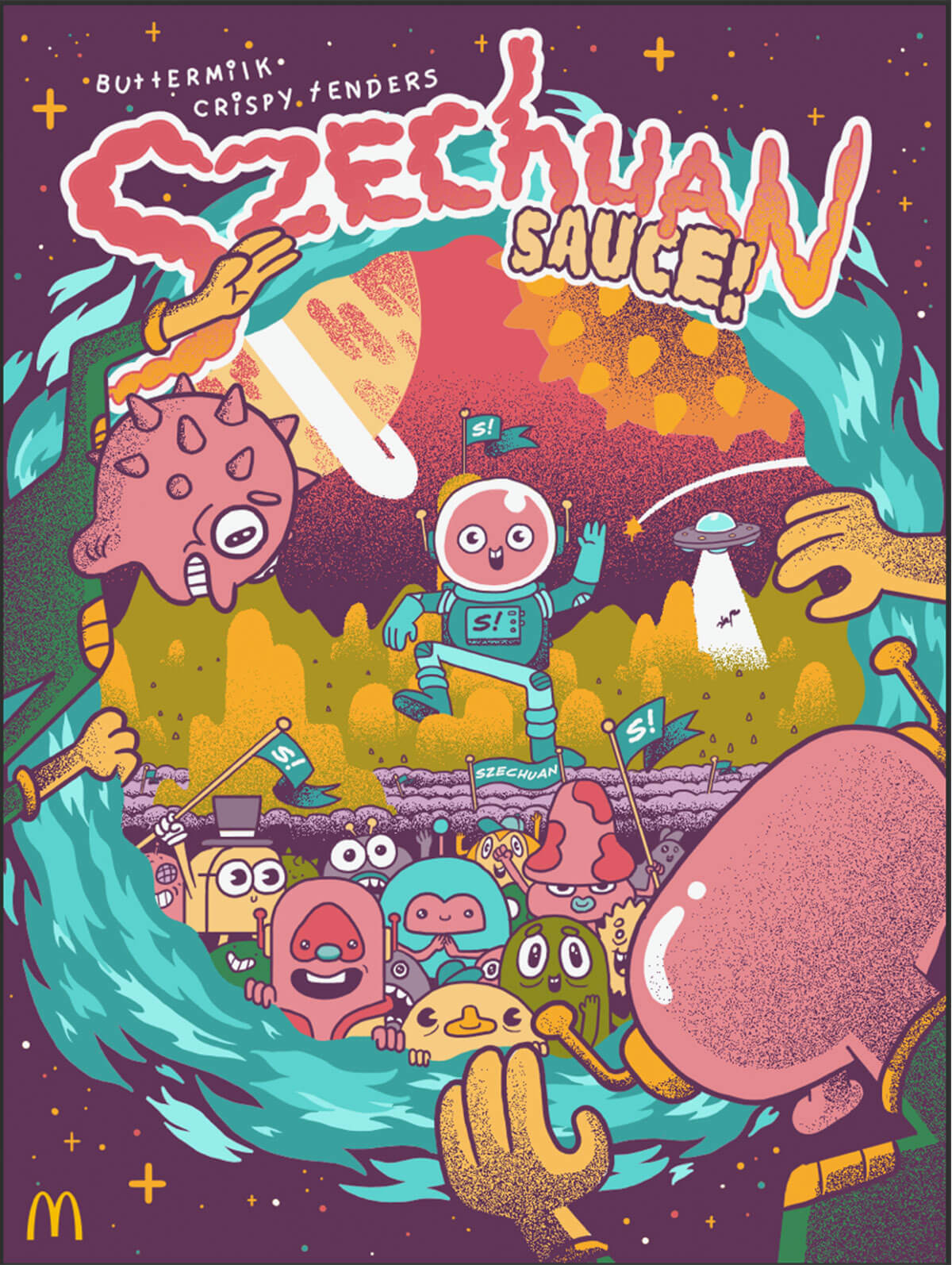 https://twitter.com/Mike_Haracz/status/914600334068211713
McDonald's described bringing back Szechuan sauce as "doing the impossible"—with some help from time-travel, of course. But getting your hands on it won't be easy, and considering how sought-after the sauce was before, we can only imagine what eBay will look like after Saturday.
"And when we say limited, we mean really, really limited!" McDonald's emphasized on its promotional page.
Not every McDonald's is taking part in the Szechuan sauce promotion, but you can find a participating McDonald's restaurant here.
And if you can't get your hands on it? You can attempt to make your own Szechuan sauce from Dimension C-1998 to taste a homemade version of the real thing.
H/T Polygon